Hong Kong is famous for being one of the most densely populated, high-rise cities in the world. But did you know that it is also one of the best places in the world to go hiking?
You may be surprised to know that the natural side of the city is much larger than its overly developed side. 70% of the land within Hong Kong's borders remains undeveloped. There is actually a lot to see and do in Hong Kong if you have sufficient time to spend.
So let's explore the offbeat places to visit Hong Kong and enjoy a hiking adventure here!
The Hong Kong government has wisely implemented a reserve system of 24 Country Parks, covering 443 square kilometers. These Country Parks are designated for conservation by the Agricultural, Fisheries and Conservation Department (AFCD). They cover roughly 40% of Hong Kong. This means there are hundreds of kilometers of hiking trails, passing through many different kinds of terrain, just waiting for intrepid explorers to discover.
In this article, we will cover a few offbeat places to see in Hong Kong to make the most of your Hong Kong trip.
Offbeat Places to Visit in Hong Kong
Is it Easy to Hike in Hong Kong?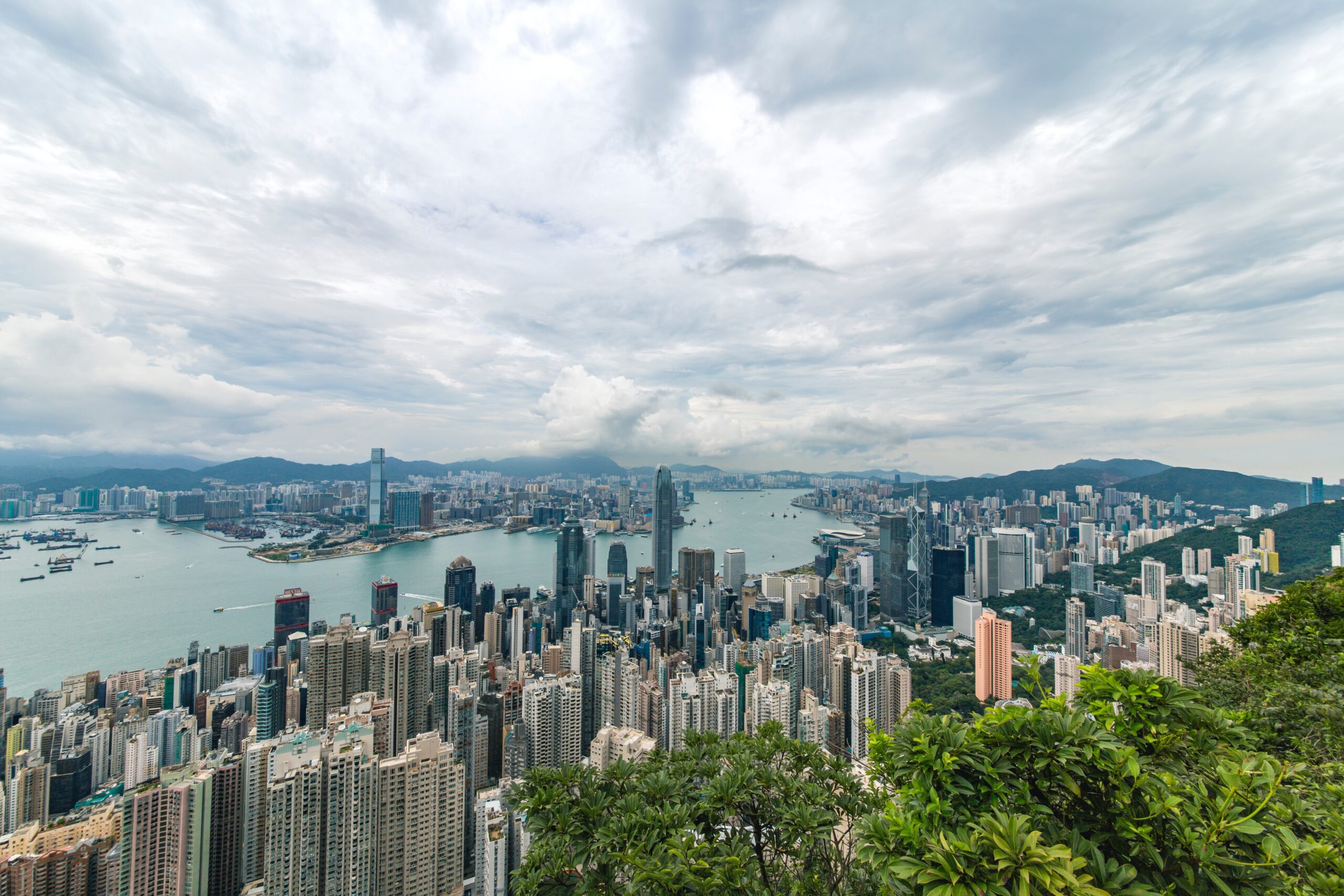 In a word, absolutely! Unlike a lot of the great trails around the world, hiking in Hong Kong is extremely accessible. There's no need to pre-pack a picnic or grab camping supplies and a good book to read on the long journey to the beginning of the trail. As Hong Kong is only 1000km2, you can be well on your way to the top of a hill within 10 minutes of leaving a train station or bus stop.
There are hundreds of hills to scale within Hong Kong's Country Parks. What might be the most surprising thing for the uninitiated, is that even in the most crowded areas of the city, there are trails hiding just behind the skyscrapers.
All major hiking trails in Hong Kong Country Parks are very well signposted. They have distance markers every 500m, so it's fairly easy to stay on the right path. In the unlikely event that you get lost, the mobile phone signal is readily available on most hills. The trail distance markers also have unique numbers that can be used to help emergency services find you.
Long or Short?
If you're feeling very fit and adventurous, you could try the 100km MacLehose Trail. Last year, during the annual race along that trail, the winning team completed the whole course in just over 11 hours! But you can stretch that out over multiple days. Or just try one or two sections. That way you'll have time to explore sections of the other major trails! Like the 78km Wilson Trail, the 50km Hong Kong Trail, or the 70-km Lantau Hike Trail in Hong Kong.
There are many short family trails on the greener side of Hong Kong that are almost completely paved, making them perfect for younger children. Or anyone short on time. Nature trails are also relatively short, with information plaques placed strategically along them to educate you about the local area. Additionally, there are country trails within Country Parks. They have sections that can often be completed within an hour or 2, leaving the rest of the day free for other pursuits.
The Hong Kong Government has a hiking site containing all you need to know about trails in Hong Kong.
Essentials for Hiking The Greener Side of Hong Kong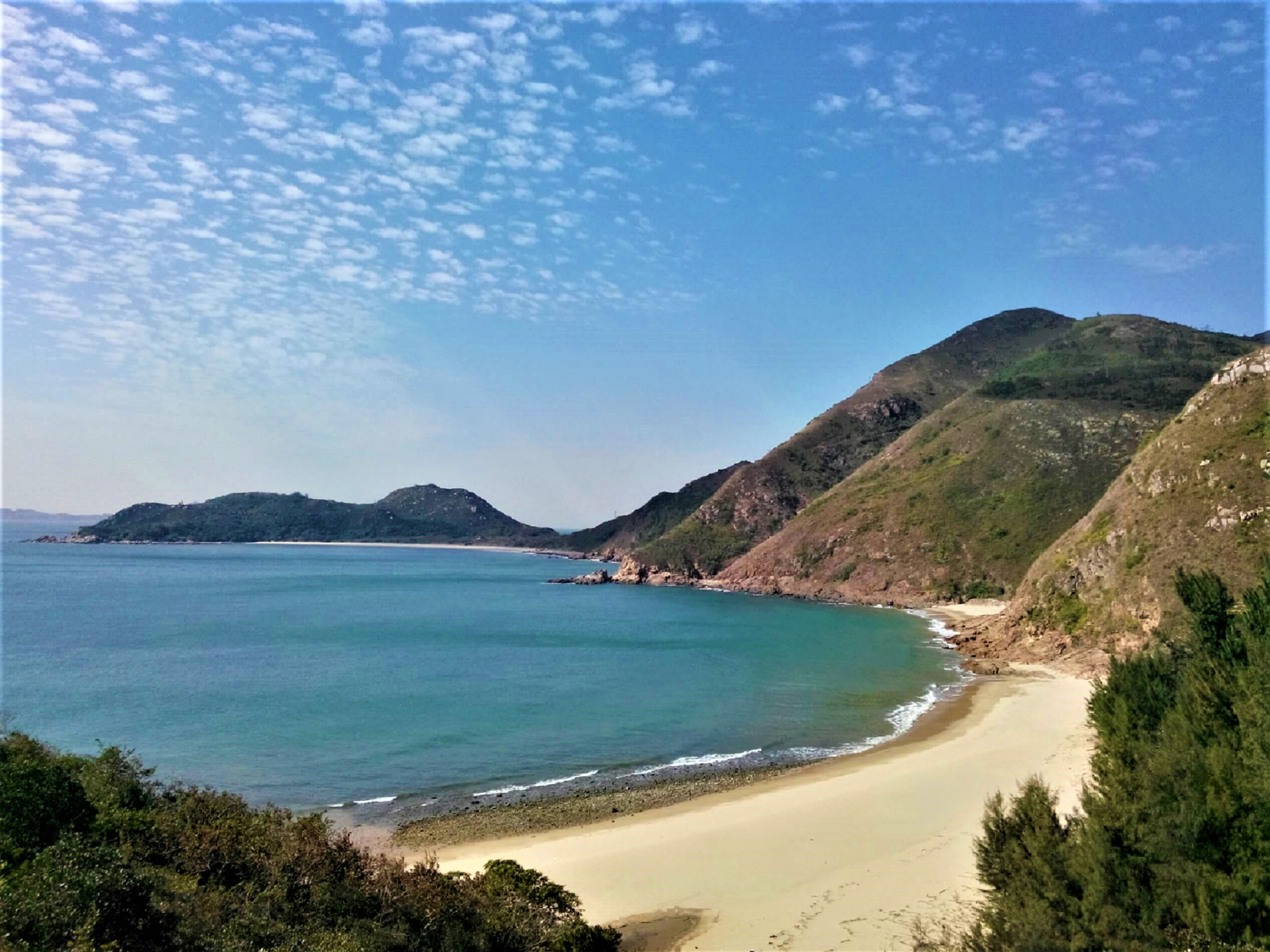 The combination of densely packed skyscrapers and rolling hills in Hong Kong can make GPS next to useless in some areas. That's when it can be better to go old school and carry a compass with a map of the Country Park you intend to visit. Maybe you could even venture out with an organization that regularly hosts group hikes. One such group is the Hong Kong Hiking Meetup. They host hikes every day of the year for all skill levels.
It's absolutely essential to make sure you have enough water with you before you set out on a hike. In the cooler months, a liter should be enough. With the searing temperatures and humidity of the warmer months, it's better to have 2 liters or more on hand. On longer hikes, snacks like fruits, nuts, or energy bars can come in handy. A basic first aid kit may also be helpful.
Best Time to Visit the Hills in Hong Kong
Hong Kong lies in the sub-tropical region just north of the equator. The cooler, drier months are between November and March. December to February is known as the hiking season by locals. June to September is the monsoon season when the chances of tropical storms or cyclones ruining your plans are much higher. Not only that, but the daytime temperatures and relative humidity are very high. That often makes any kind of activity really uncomfortable during daylight hours.
During the hotter months, the temperatures go down a few degrees at night. That's when many locals decide to hit the trails, away from the unrelenting summer sun. Just grab a torch and be awed by the creatures of the night. Like the fireflies and firebugs that line quiet streams, the cicadas buzzing, the frogs singing in the distance, or the monkeys swinging their way through the forest.
What to Expect When Hiking in Hong Kong
To put it simply, just about anything! There are beautiful nature and historic structures. There is an amazing amount of sites, monuments, watercourses, flora, and fauna along the trails. Some trails meander along streams and through rainforests, while others require scrambling up open rock faces. Some lead to religious icons and places of worship, while others contain sculptures and art.
If you're lucky you might even catch a glimpse of some of the local wildlife. One thing is for sure, no matter which of these trails you end up on, the sites and sounds will be unforgettable! Here are just a few things you might see.
Places of Worship, Religious Icons, and Sculptures
Some trails were once used specifically for monks to access monasteries. With the development of those areas, the trails have now become a living part of history for people to explore. The Monastery Trail that leads to the Wisdom Path, just outside of the Ngong Ping village on Lantau Island, is one such trail. The Wisdom Path, which lies in the shadow of the second highest peak in Hong Kong, is a place of peace and tranquility. You will be awed by the towering wooden totems with Chinese prayers inscribed on them.
The main deities worshiped in the area are Kwun Yam, the Goddess of Mercy, and Buddha. They are also featured heavily on the trails. Many trails have shrines set up for either one or both of them. There is even a Kwun Yam Hill!
Local sculptors have also been known to anonymously place their works along trails for others to enjoy.
Historical Relics and Political Scrawlings
Believe it or not, some trails in Hong Kong contain long-disused relics from the past. Relics like tunnels and pillboxes that were strategic for the defense of Hong Kong during wartime. You can actually go inside some of them, while others need to be viewed from a safe distance.
Long abandoned ancient buildings or villages are among some of the more random sites on Hong Kong's trails. You will be left with many questions when you come across an abandoned school, complete with a concrete slide, after hiking for several hours.
In these turbulent political times, many have also taken to the trails to get their messages across. You can see these messages carved into rocks and stairs or written with markers/paint on trigonometric points at the top of hills. The city's iconic Lion Rock has also been used to make political statements. A massive 'I want Universal Suffrage' banner was hung from the lion's head in 2014.
Waterfalls, Streams, Reservoirs, and Beaches
Within Hong Kong's country parks there is no shortage of places to chill and cool down after all your hard work climbing hills. You can look out over a crystal blue reservoir, or sit by a peaceful stream. You could head straight to the waterfalls or hike to a beach and go for a dip.
Hong Kong has some of the quietest, remote beaches in the world. They are only accessible by hiking for an hour or more. The reward is more than worth it. Your own private beach with a small store that can help keep you cool with ice-cold beverages.
City Views From the Greener Side of Hong Kong
Many of the hills of Hong Kong offer a fantastic view of different parts of the city. Of course, there's the iconic Kowloon skyline that can be viewed from two hills, the Peak and High West, on Hong Kong Island. Both are less than a 2-hour hike from Central. High West Hike in Kennedy town is quite easy and will offer you amazing views of the city and is a 2.5 hour-hike.  Perhaps the most stunning views of the whole city can be seen from the three hills along the ridgeline close to the geographical center of Hong Kong. These peaks, known as Temple Hill, Beacon Hill, and Lion Rock, can be accessed from Kowloon and the New Territories in less than 2 hours.
Local Adventurers and Wildlife
A stroll along a quiet country trail through Ma On Shan will bring you to a ridge where you can look over the eastern Hong Kong town of Sai Kung. On that plateau, you might be able to have a chat with some cows and watch some paragliders getting some air.
There is also a section of the Maclehose trail that is famous for its monkey populations. While in other places you may encounter boars wandering near some trails. But the tiny animals that get locals most excited about hiking at night are Firebugs and Fireflies. They seem to go into hibernation in the summer months, but can be seen hanging out and glowing at little streams along trails in the cooler months.
Then there are the shy animals that you never see, but will almost certainly hear. The sound of frogs and cicadas on some trails can get very loud. You may also hear the odd bark from a wild dog. Some people have even seen porcupines on the trails! Just as long as you heed the warnings and don't feed the wildlife, you'll have a great time trying to spot them all.
Wherever you decide to go hiking on the greener side of Hong Kong, there will always be something interesting or quirky to see. If you want to be one with nature next time you visit, give the skyscrapers a miss and come and join us on the hills!
Author Bio
Kez is a teacher from Hong Kong who uses the school holidays to have amazing travel adventures around the world on a budget. During the school year, she has awesome hiking adventures on Hong Kong's hills.