Some places are meant to be traveled with family and friends but a city like London embraces its solo visitors. England's capital is full of wonderful activities that you'll be able to enjoy all on your own.
One pro tip before we look at things to do solo: purchase a London Pass to gain access to over 80 attractions and the chance to skip long lines.
And if you have a little time at hand, then you can plan day trips from London using the train services. There are many amazing day trips to be planned from this enchanting city.
Anyway, here are a few things to include in your 72-hour weekend London itinerary to make the most of your time here.
Top Solo Activities to do in London
Take a Self-Guided Tour
From Buckingham Palace to the filming locations of Notting Hill, London has so many landmarks that every traveler will want to see. There's a high probability that you won't get to complete your bucket list in one walking tour. If you only have a weekend to spare, however, one way to compensate for that is with the hop on and off buses, which the London Pass includes.
In a day, you can do as much sightseeing as you like and see all these amazing locations that you've only seen in movies, including the Thames River, Westminster Abbey, and St. Paul's Cathedral. The famous castles are also included so don't miss your chance to see Windsor Castle, where Prince Harry to Meghan Markle got married. CNN recommends allotting 2-3 hours to visit the grounds, and at 11 AM to you'll get to witness the Changing of the Guard.
Also Read: How to Spend 2 Days in London
Go For Museum and Gallery Hopping
From historical to scientific and artistic, London's collection of museums and galleries has it all. There might actually be too many of them to choose from, so Time Out's list of the top cultural centers might help you decide where to go. If you're into tracing the history of fashion, the V&A, with its gothic structures, is the place to be.
The British Museum houses more than 8 million artifacts from British explorers and you can view about 50,000 of them. Fans of contemporary art can revel in the works of Warhol, Dalí, and Hockney in Tate Modern while the National Gallery is home to pieces from the likes of Matisse, Picasso, and van Gogh.
Meanwhile, the Natural History Museum is a fascinating place filled with natural wonders. You'll find giant fossils, animals and plants that have gone extinct, and various other specimens. If you have a London Pass, check out some of the museums, which are included as well.
Short on time? Then, make sure you don't miss out on these 5 amazing things to do in London!
Sample the Finest Cuisine in London
The city serves amazing food at different price points but some of the finest dining options are to be found in Kensington and Chelsea. After browsing the Kensington's Design Museum, sample Parabola's specialty, ox tongue with sauce gribiche. Sound a little too fancy for you?
You can try out the traditional cuisines in the city, such as the scotch egg. It's a staple English snack consisting of a boiled egg surrounded by breadcrumbs-coated fried pork meat. Scotch eggs are commonly seen in gas stations and street food stalls. Moreover, try fish and chips, with a Jewish influence, and chicken tikka masala, an Anglo-Indian-influenced cuisine.
How about a bowl of curry with all the fixings at the nearby Thali Restaurant? Their spices go well with the damp days in London. And for meat-lovers, Macellaio RC's beef dishes are said to be the best in the village. Love to brunch? If yes, then you have to try out these 12 amazing brunch places in London!
Looking for some good accommodations in London? Then, read this article on where to stay in London for an authentic local experience.
Watch a Football Match
It doesn't matter whether you're a sports fan or not, watching a live game of soccer— or football as it is known in Europe— is one of the best ways to experience local culture. The Emirates Stadium, home to London club Arsenal, is definitely one of the best sports stadiums in town where you can witness fans scream their lungs out in support of their local team.
They are one of the most popular football clubs in England and while currently sitting in 5th place in the league standings, the Gunners are predicted by bwin to finish in the top four of the Premier League, at the end of the season. You might just feel the excitement in the air when you enter the Emirates Stadium, as the club are currently under new management, and there is a renewed sense of optimism around the place.
Use your London Pass for a free visit to the stadium and the chance to nab some cheap tickets.
Head to the local parks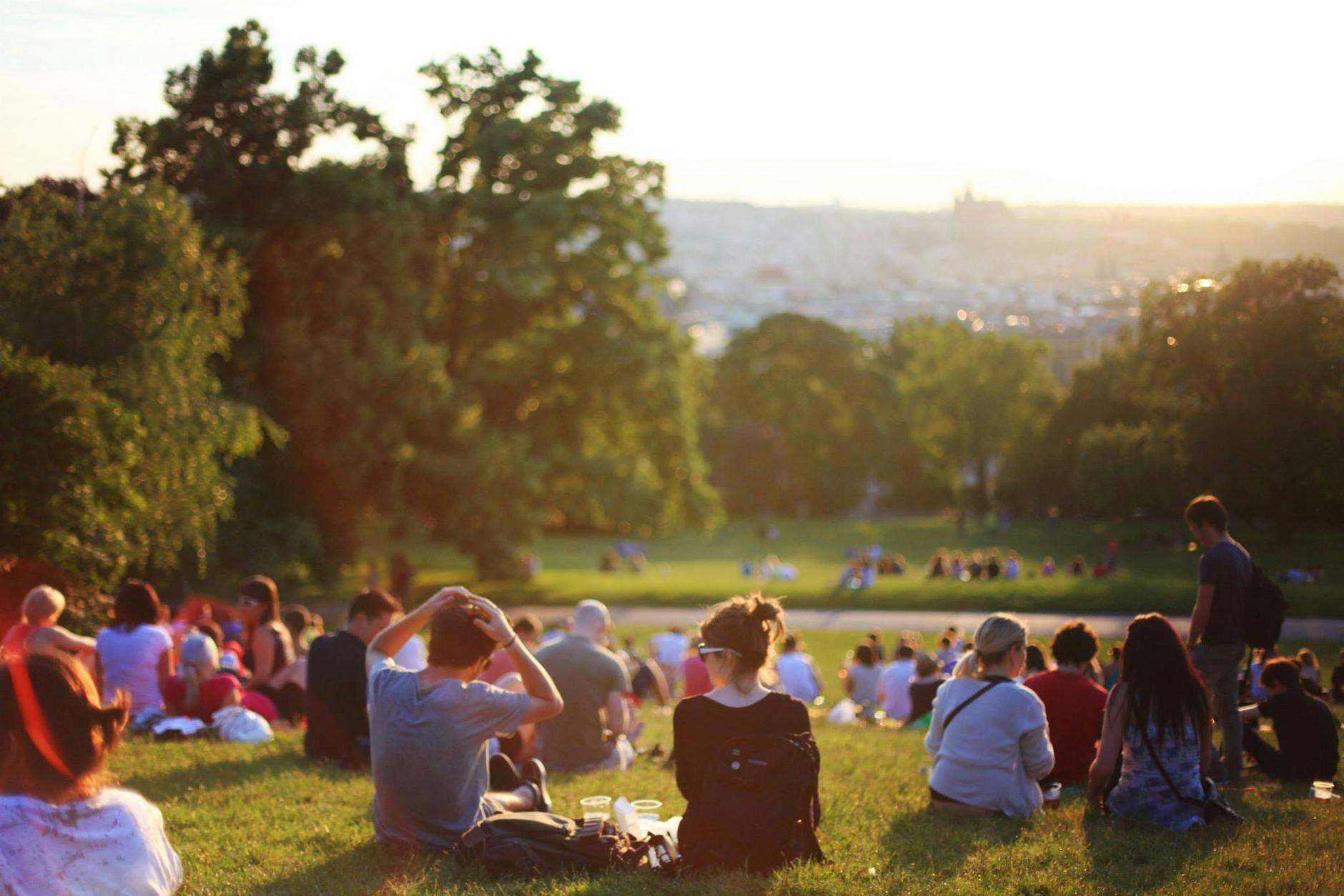 Head to the nearest cafe with a book in hand, or the park with a mat to lay on the grass. People-watching is an entertaining pastime especially on those days when you're alone. There are several well-maintained parks to choose from and you can easily kill an afternoon people-watching. Rent a bike and circle the 7-mile route at Richmond Park while St. James's Park is a place you can have great fun walking around.
If it's a nice sunny day out, head to Hampstead Heath and take a dip in the Ponds. It tends to fill up so it's a great way to meet locals and fellow travelers. Just remember some basic safety tips when interacting with strangers; try not to be too comfortable, keep your guard up around others, and always take care of your belongings.
How to Find Short-Term and Holiday Rentals in London
If you're in London for a short period and are looking for rentals, book well ahead of time. London is a busy city, and it can be extremely difficult to find affordable and quality accommodation at the last minute.
Short term rentals in London can be booked through sites like Homelike, Airbnb, and Booking.com. Such websites usually provide a map feature to zoom into neighbourhoods that you like. For short stays, we always recommend central neighbourhoods to avoid wasting long hours on commutes.
Conclusion
There are several activities you can try in London for your solo travel. You can experience the art, culture, and food while you mingle with locals and other tourists.
Don't forget to prepare your best outfit of the day (OOTD) and a camera to take great pictures of famous tourist spots in the city. Share your fun solo tour with your family and friends, bringing them cool souvenirs.
Also Read: Best Days Out in London
Author's Bio:
Richard Evans is a solo world traveler and blogger. His main interest is writing solo travel guides that will help fellow travelers make the most of their time on the road.