Phuket, one of the most popular islands in the Andaman Sea, boasts of glorious beaches, clear azure waters, and forested mountains. It is the largest island in Thailand that is home to high-end resorts, many nightclubs, and seaside restaurants. A lot of travelers on their backpacking trip to Thailand often include this place in the itinerary to explore the historic old town of the island and enjoy must-see attractions.
It is very easy to reach Phuket, and one of the most popular routes is Bangkok to Phuket and flying is the best way to travel. However, if traveling by train or bus, make sure that you get your booking done via a reputed booking platform as the journey can be lengthy. Once you reach the beautiful island, you will find a vast array of cultural attractions and some really interesting things to do in Phuket.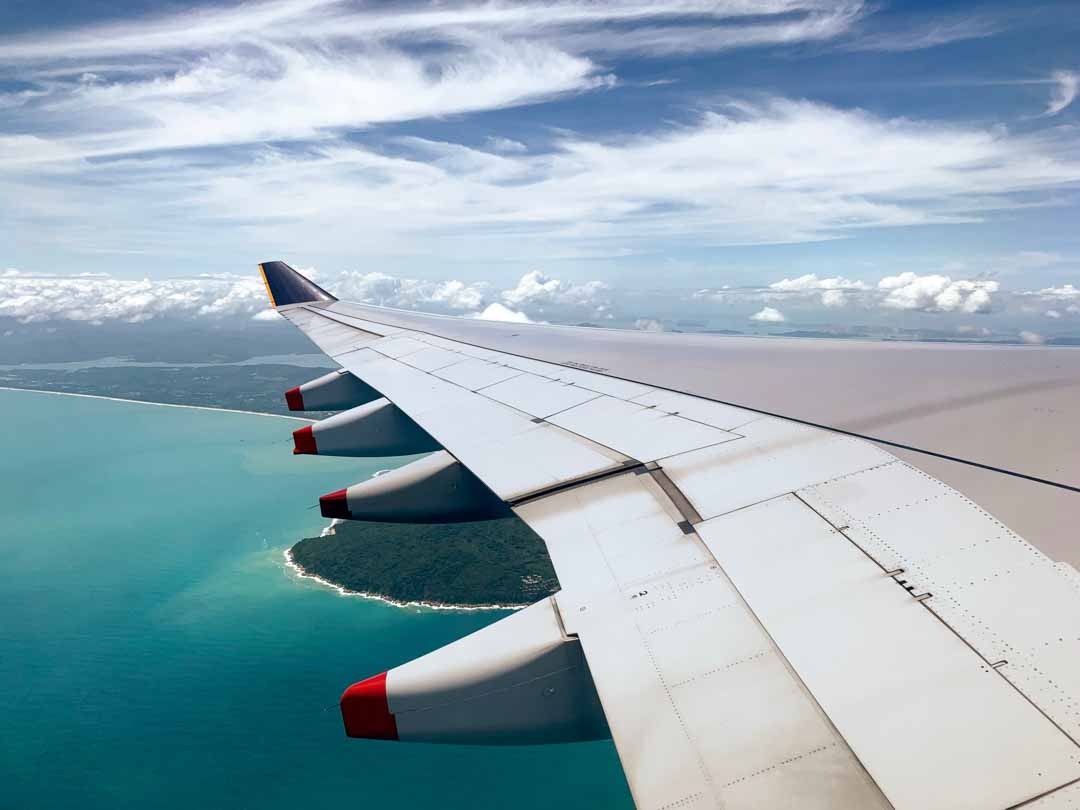 Here is how to have some fun time in Phuket –
Visit Phi Phi Island
Phi Phi Island is one of the most important landmarks in Thailand and one of the major reasons why tourists come here. Its beauty and allure will keep you magnetized, and you are sure to fall in love with the island, those sheer cliffs overhead, the beach-fronted jungles and vast expanses of beaches.
If you love water sports and activities, then you shoul definitely try scuba diving in Phi Phi islands as well. It is home to countless beautiful dive sites and is a great place to take scuba diving courses as well.
Planning to explore Ao Nang? Check out 6 Things to Do in Ao Nang Resort Town
A Trip to Chalong Bay Rum Distillery
Chalong Bay Rum Distillery makes delicious white rum which is already getting noted around the world. Take a tour of the distillery and learn how white rum is produced. You get to see how various cocktails are made at cocktail workshop and bar.
The Nightlife of Phuket
The island boasts of a vast collection of nightclubs and bars, and this is simply great news for all the nightlife lovers. Get ready for an after-dark stroll on the Bangla Road and a night full of fun ahead.
Go Island-Hopping
As the seas around Phuket are dotted with some absolutely stunning islands, it is a must to take a tour of them and cover a maximum of those islands. The best way to do this is via an island-hopping tour and enjoy real-life island escapes. You can swim, snorkel, explore, or simply sunbathe on the islands.
Go See the Huge White Buddha
The colossal white statue of Buddha perched at the top of the Nakkerd Hills is a famous landmark in Phuket. Almost every tourist goes to the Nakkerd Hills to see the Buddha statue and enjoy some panoramic views of the island. The Buddha sparkles in white and is made of sparkles.
Relax on the Beaches
Another great activity is to enjoy the stunning beaches of the island. There are dozens of beaches here, and each of them boasts of highlights like lively shores, secluded coves, and soft white sands. You can relax on those soft sands or swim in the clean blue seas. Most of the beaches still maintain a lot of its originality as they are still relatively untouched.
Explore the Night Markets
Phuket sure has its share of those famous night markets, and there are plenty to pick from. Each of those markets carries a unique charm and are an excellent place to enjoy and see the local culture. You can shop for local novelty items and interesting souvenirs as well as enjoy local street food and snacks. There is plenty of buzz here with all that food, music, and street performances.
A Trip to Wat Chalong
Another popular activity in Phuket is a trip to Wat Chalong as there is a lot to do and see here. The highlight of the trip includes Poh Jao Wat with the two statues of elderly men, the Grand Pagoda that contains a small bone splinter of Lord Buddha. The decorated pagoda depicts the life story of Buddha with images and pictures.
Enjoy the Phuket FantaSea Show
Done in a Las Vegas-style, the Phuket FantaSea Show is colorful, extravagant and professionally done. You sure have seen nothing like that on the planet. The extravaganza is highly entertaining, and there are elephants on stage, Trapeze artists and pyrotechnics that are based on a loose and amusing plotline.
Well, while the above-listed suggestions are just a few of the things you could explore and enjoy in Phuket. When on the island, do not miss the sunrise and sunset views over the ocean.