Want to see the world's smallest elephant and the smallest bear then Sabah is for you.
Sabah is a Malaysian state which is tucked on the largest island in Asia and the third largest in the world. It was once part of the Sultanate of Brunei, and "North Borneo" was under the British rule before 1963. Sabah joined Malaysia in 1963 and at present, the place has over 30 ethnic groups.
Below you will find a guide to all your questions if you are planning to explore Sabah. This complete Sabah travel Guide covers (but not limited to) – accommodation, currency, transport. Moreover, you will learn about the benefit of sustainable traveling and how to travel responsibly in Sabah.
Disclaimer: This article may contain links to our affiliate partners such as Amazon, Booking.com, etc. If you find our website useful, please consider booking through our links. When you do we earn a small percentage at no extra cost to you.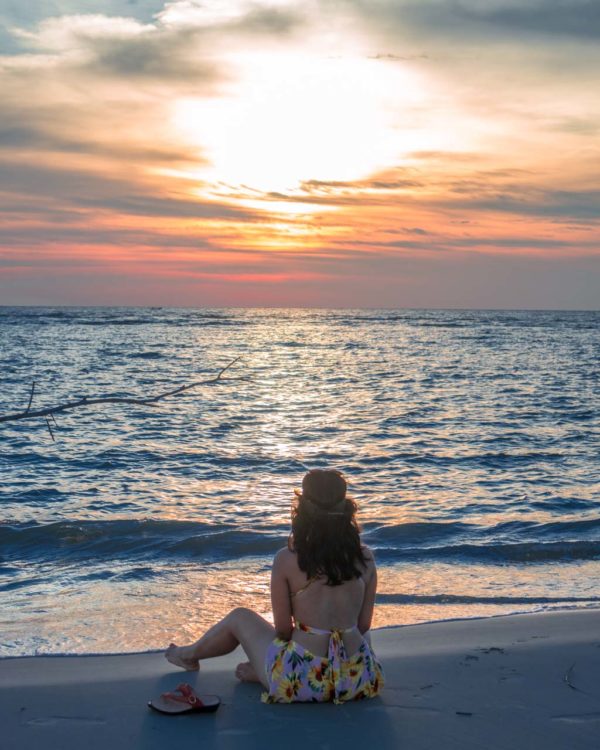 Best Time to Visit Sabah – Month by Month
Sabah is divided into two major seasons – the 'wet' season which is between June to October and the 'dry' season between December to April.
West Coast – Kota Kinabalu
March to May (Springs)
If you want to enjoy blooming flowers then this is the perfect time for you. Tourism is not very prominent in these months, however, the chances of finding rainfall are quite likely.
June to August (Summer)
Rains start from June month and last till December.
I visited the Western side of Sabah – Kota Kinabalu, in the month of June. This was the perfect month as the surroundings were relatively dry which provides the perfect opportunity to climb Mount Kinabalu, enjoy rafting as well as do underwater sports like scuba diving and snorkeling.
Note: This is the busiest months in Kota Kinabalu.
September to November (Fall)
Expect a lot of humidity and harsh winds. It also rains a lot, but this time tourism is at its lowest so you can expect good deals on hotels. 
December to February (Winters)
Even these are the busiest months and you can expect cool showers during this season! Since it is relatively cooler, traveling is quite pleasant during this time around. 
East Coast
East Coast is relatively stable during the months of June and July, and like West Coast, you can expect rainfall between October to January. Due to this, prices are lower and you can get good deals on hotels.
Planning to explore Kota Kinabalu? Check out 10 things to do in Kota Kinabalu 
Visa Requirements and Formalities
The visa system in Malaysia for tourists is very simple. Most nationalities do not require a visa for a stay of under one month. 
Malaysia has three main types of visa – a single-entry tourist visa, a multiple-entry tourist visa, and a transit visa. You can find more about it on their website – Malaysian Visa
eVisa
Malaysia has gone ahead to provide eVisa to several nationalities that can be applied from anywhere in the world except Malaysia and Singapore. The visa process is so simple that you can now get a visa in as less as one day. The nationalities are –
Nationalities
The following nationalities can obtain eVisa on the Malaysian website
China

India

Sri Lanka

Nepal

Myanmar

Bangladesh

Pakistan

Bhutan

Serbia

Montenegro
Validity
The visa is valid for 3 months with a stay of up to 30 days.
Note: Malaysia needs the print version of the visa and not the web version. Ensure that you have the print out of your visa during the immigration process.'
You can also check your eligibility by going to – Immigration Malaysian Website
You can also combine a trip to Sabah with other South East Asian Countries. Check out our – 
Currency Used in Sabah
Malaysia's currency is called the Malaysian ringgit (MYR). One ringgit is made up of 100 sen. Further, credit cards are widely accepted.
1 MYR = 0.24 USD
1 MYR = 16.62 INR
How to Travel City-to-City
Airport
Sabah has two main airports – Kota Kinabalu (BKL) and Sandakan (SDK). Both of them are near to their respective cities and are major ports to enter Sabah. There are seven other airports as well in Sabah which helps in transferring domestically to the other cities of Sabah.
I have traveled in Malaysian Airlines and it is by far the best airlines that operate in Malaysia. Their services are top notch and I highly recommend them.
Bus
In the main cities, you will be able to find small vans which leave when they are full. The fares depend upon the distance and vary from RM 0.50 to RM 4.00.
Kota Kinabalu: There is a North Bus Terminal where buses are available to Sandakan and Semporna
Sandakan: You can find buses for Kota Kinabalu at Batu 2.5
There are yellow and green city buses that run between 06:00-21:00 with three routes around the city. There is a fixed fare of RM 1.50.
Route A: Marina Court — Wawasan Plaza — The Waterfront — Central Market — Wisma Sabah — Suria Sabah — Jesselton Point — Old Warehouse — Jalan Pantai — Warisan Square — Marina Court
Route B: Wisma Budaya — City Hall — Old Warehouse — Wisma Merdeka — KK Plaza — Asia City — Indonesia Consulate — Chung Hwa School — Wisma Budaya
Route C: Bandaran Berjaya — Karamunsing Police Station — Karamunsing Complex — Wisma Radio — Karamunsing Capital — BSN Bank — Marina Court
By Cabs 
Taxis in Malaysia is known as 'Teksi'. You can download the application 'Grab' which works like Uber. Normally, if you want to travel short distances the fare is MYR 10 and little longer ones around MYR 20.
Accommodation in Sabah
Hostels
If you are traveling on a budget you can opt to stay in hostels. The average cost is USD 11-12.
You can check out the hostels here – Hostels in Sabah
Hotels
Mid to luxury stays can also be opted in Sabah. There are many 3-4 star hotels. Kota Kinabalu also has a 5-star hotel – Shangri-La Rasa Ria where you can also spot orphaned orangutans.
You can check out the hotels here – Hotels in Sabah
Want to know what couch surfing is? Read our guide here – Couchsurfing and how to go about it
Things to Pack for Your Trip
Clothes
Malaysians are very conservative and like to dress up conservatively. Of course, there are beaches where you can walk around in your bikinis. But do not roam around half naked in the busy streets.
If you are planning to hike to Mount Kinabalu it is important to carry your hiking shoes and trekking pants.
Travel Insurance
It is always a good idea to have international travel insurance! I always buy travel insurance on the basis of the premium and duration I am traveling. You can check out the insurance policies here – 
Power Adaptor – Plug Style
In Malaysia, the power plugs and sockets are of type G which is of British origin. The standard voltage is 240 V and the standard frequency is 50 Hz. Make sure that you buy an adaptor if you do not have type G connectors.
People & Culture
In Sabah alone, you will find 32 ethnicities, which is a cultural explosion. If you want to experience the local life then best is to volunteer. There are also many Sabah tours that you can opt for to experience this. 
You will find headhunting warrior, nomadic sea gypsies with vibrant dances. The best way is to experience in a homestay. I experienced one of the ethnic cultures with Linangit Cultural Village that was organized by Trek Finder Tours.
Some common words –
Good morning – Selamat Pagi

Thank you – Terima Kasih

Malaysia is almost developed but in the countryside, services can still be pretty basic. But that does not mean Malaysia will be able to provide you with first world services. You can experience homestays in a remote village and good facilities in the main city.
Further, Malaysia is a conservative country. Make sure you have dressed.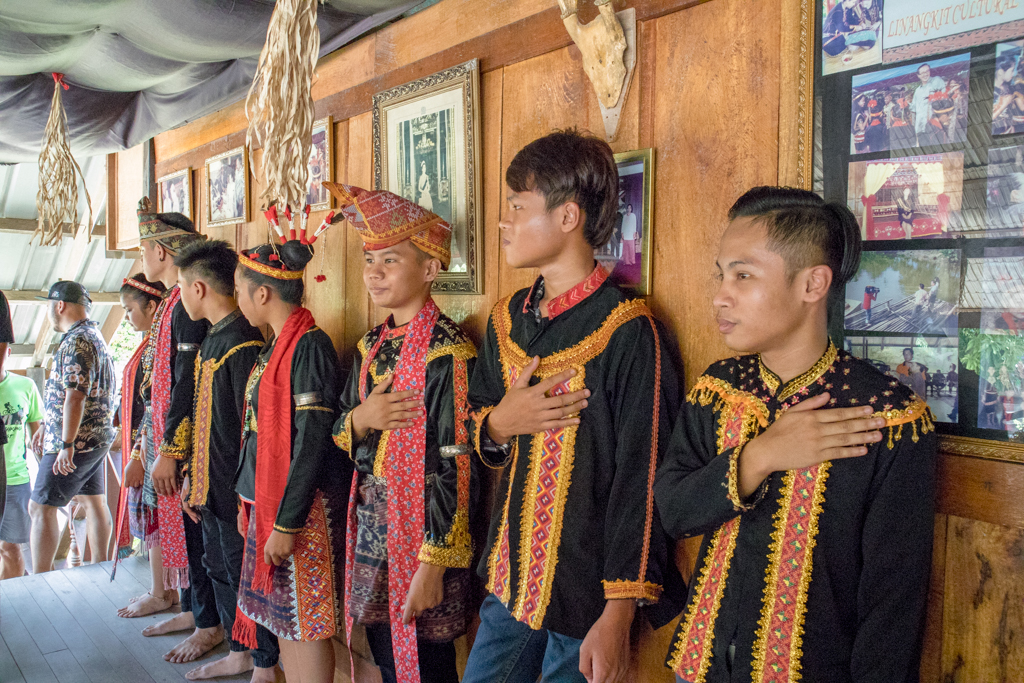 Safety
Malaysia is very safe. Of course, you need to take care of belongings is theft is a problem but tourists are safe. Always use your common sense and exercise the usual precautions. Do not walk alone at night, or do not leave your valuables behind.
Language
Majority of the Malaysians know how to talk in English. But if you are planning to visit non-touristy places chances are you will not find many people talking in English. The Malay language is Bahasa Malaysia and it is very similar to Bahasa Indonesia.
Planning to explore other South East Asian Countries. Check out our –
How to Travel Healthy and Responsibly
Bring insect/mosquito repellant as malaria is present. You can also wear long sleeves and trousers while going to the forest area

Tap water is unsafe to drink

Sabah is quite humid. Ensure that you are well hydrated

Avoid Purchase of Plastics. Yes, tap water is unsafe to drink. It is better to refill your bottles by asking the staff in the hotel instead of purchasing plastic bottles.

Buy locally produced and sustainable products to support Borneo's tourism. Pay park fees and spend your money in local communities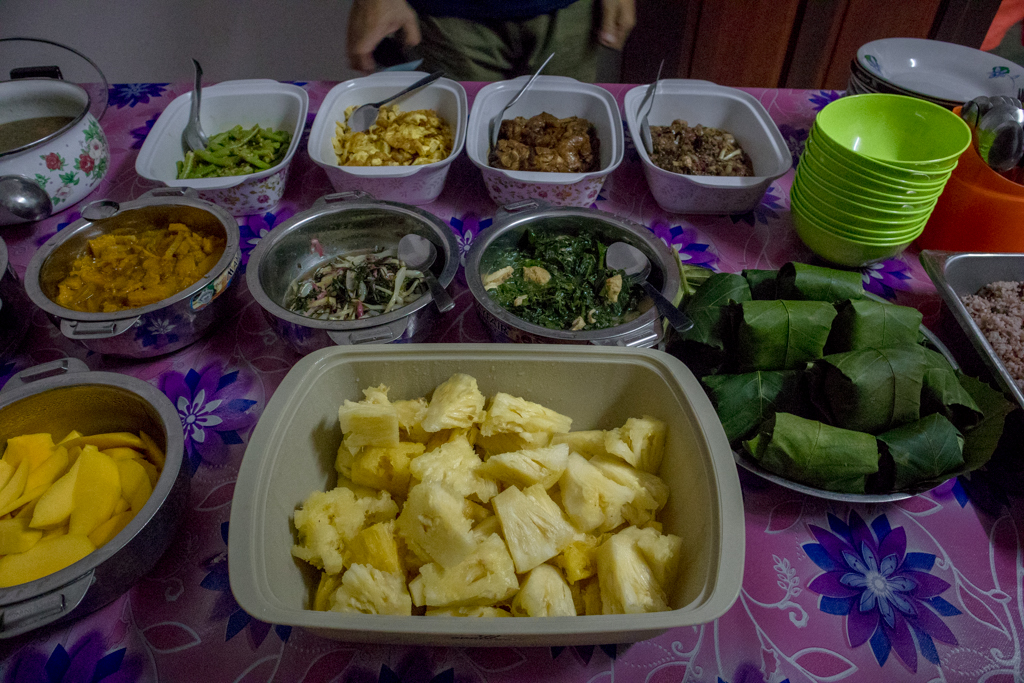 Do comment below if this guide helped you or you have any further tips to share with our readers. Terima Kasih!