Reckong Peo – Batseri – Chitkul – Sangla – Reckong Peo
Duration – 2 Days
Please keep Chitkul clean. Take back plastics and only leave your footprints behind 🙂
No matter how many times I go to Chitkul, it still feels like my first. A breath of fresh air, insane looking mountains, peace and more than that it is the last village of India. With absolute no connectivity, you just enjoy the nature and the distant (which look very near) peaks, without any distractions.
I have been to Chitkul both in the summers and winters so I would like to believe that I can give you a fair idea of how this place is during both the seasons 🙂
Below, you will find all the details regarding stay options, how to plan the trip so that you can soak in the maximum of this place, typical cost, as well as ATM and connectivity issues.
P.S. Want to learn blogging, Instagram, YouTube from me? Hire me as your mentor. Check out my Patreon for more details.
Disclaimer: This article may contain links to our affiliate partners such as Amazon, Booking.com, etc. If you find our website useful, please consider booking through our links. When you do we earn a small percentage at no extra cost to you.
Location of Chitkul Village
Chitkul is located in the Kinnaur Valley which is very close to Tibet border. From here travelers usually move to the Spiti valley. Chitkul's elevation is 3,450 metres and is about 570km from Delhi. Chitkul is considered the last village in India at the Northern side as the Indo-Tibet border is just 90 km away from it.
Best Time to Visit Chitkul – Chitkul Weather
Now, it depends on what exactly you would like to experience in Chitkul. Depending on the choice between snow-capped mountains or free-flowing Baspar river you can make the decision. Below, I will give you how each of the season feels. 🙂
May to September in Chitkul
Weather is cold and you will have to wear 2-3 layers during this time as well. Since Baspa river is not frozen during this time you will be able to see a beautiful blue colour of it. Even though most of the snow melts but you will still spot some of it on the peaks. But the entire valley is very beautiful. Sitting in the open and soaking in the sun is an experience in itself during this time.
If you are planning to move to Spiti from Kinnaur, here is the guide – Spiti Travel Guide
https://www.instagram.com/p/BlfrYQqFxVu/
Winters in Chitkul
During this season, the entire valley is decorated with white color. It is extremely cold and hardly any hotels or homestays are operating during this time around. Water is frozen; do ensure you get hot water in buckets wherever you plan to stay. Further, river Baspa is also frozen, like Chadar in Ladakh 🙂
Although many travellers specially visit Chitkul to see the white fairyland despite its harsh weather and strict environment.
https://www.instagram.com/p/BsetTeJA8TA/
How to Reach Chitkul From Delhi
In this blog, I will talk IN DETAIL about how you can reach Chitkul from Delhi. There is also a bus from Shimla that drops you directly to Chitkul. The bus leaves at 6 AM from Shimla and costs about INR 450/-.
If you wish to know the routes from Delhi to Reckong Peo, please read our guide here – Kinnaur guide
Delhi to Chitkul By Air  
If you are coming from far away states then the nearest airport for you will be Shimla, however, do check the flights till Delhi and Chandigarh before booking as the chances are the flight to Delhi might be cheaper than the flight to Shimla due to high frequency.
More on how you can reach from Delhi, Chandigarh, and Shimla to Chitkul below.
Delhi to Chitkul By Train
Shimla is the nearest Railway station to Chitkul. More on how you can reach from Shimla to Chitkul below.
Chitkul By Bus or Public Transport
You can easily take an HRTC bus from Delhi, Chandigarh or Shimla to Chitkul. You can either reach directly to Sangla which is a closer place to Chitkul. Or reach Reckong Peo first, explore Kalpa and then move to Chitkul. I am talking about all the possible bus routes in detail below.
Delhi to Chitkul + Chandigarh to Chitkul
Take an overnight HRTC bus to Chandigarh from Delhi at 8 PM from ISBT Kashmiri Gate. From Chandigarh there is a deluxe bus at 5:50 PM, 6 PM and 7 PM for Reckong Peo
Get down at Karcham and take another bus to Chitkul from Karcham.
Too complicated right? An alternate plan can be found in my Kinnaur guide
Delhi to Chitkul + Shimla to Chitkul
There are many overnight buses from ISBT Kashmiri Gate of Delhi. If you want to reach Chitkul directly, instead of getting down at Karcham as mentioned above, reaching Shimla would be the best option from where a bus leaves at 6 AM every day for Chitkul and costs about INR 450/-
Reckong Peo to Chitkul
In this section, I will talk about two route options. One will be on how you can reach from Reckong Peo directly and the other one is just a piece of additional information in case you miss your bus (like we did).
There are several ordinary buses that leave from Reckong Peo bus stand. I am listing down their timings below –
9.30 AM – to Chitkul
12 PM – to Chitkul
4 PM – to Rakcham
However, if you miss the bus, another option can be to take a bus to Karcham. There are continuous buses that leave for Karcham from Peo bus stand. From Karcham, you can take a bus/cab or hitchhike.
Sangla to Chitkul
If you chose to stay in Sangla then you can easily go for a day tour to Chitkul from Sangla. Sangla is far more convenient for Chitkul. The bus runs daily and the last bus to return to Sangla from Chitkul is at 3:30 PM.
Chitkul to Reckong Peo
There are two buses that leave for Peo – at 12 PM and 2 PM.
Alternate Option –
To Chandigarh: If you want to reach Chandigarh a bus that at 4 PM from Chitkul
To Reckong Peo: You can also take a bus that leaves at 4 PM and get down at Karcham. From Karcham there are frequent buses to Peo (almost every half an hour).
Traveling to Kinnaur solo? These tips will help you – Solo travel Tips for India
Road Conditions in Chitkul
The roads to Shimla are excellent. But, be prepared to witness some scary sights. The roads in Kinnaur is considered one of the most dangerous roads in India as they are literally carved out of rocks and has many sharp blind turns.
However, our HRTC bus drivers are extremely trained and champions to drive on such roads. You can trust them
3 Days Chitkul 

Itinerary
Below I am giving you the itinerary you can follow. Of course, you can tweak it as per your preference. But it will also give you a fair idea of what all you can see in these places.
Day 0 – Reach Batseri
Explore Batseri today, a small village of Sangla Valley. It lies to the left of the river Baspa and has a peaceful rural vibes with a clean environment. Over here, you can visit Badrinarayan temple (carved out of woods) and stroll around the village to get the Kinnauri vibes.
Day 1 – Visit Chitkul
Leave for Chitkul today by either catching a bus at 12 PM or taking a direct cab. It will take an hour to reach Chitkul and you will be surprised by the sheer magnitude of its beauty. Enjoy a cup of tea in the last dhaba of India, go near the Baspa rivers, get perfect mountain shots, visit Mathi temple and have lunch here.
After this, you can either come back to Batseri or stay in Chitkul.
If you want to know of the stay options please read this section here – Kinnaur Travel Guide
You can check the website below as well for hotel booking. The best thing about this website is that you do not have to pay any amount in advance. Just reserve the room through them 🙂
Day 2 – Visit Sangla
Explore Sangla today and explore –
Kamru Fort – In Sangla walk towards Kamru fort while enjoying the Sangla meadows. Kamru fort is dedicated to Hindu Goddess Kamakhya Devi
Bering Nag Temple – Visit Bering Nag temple that is devoted to Lord Jagas
Brelengi Gompa – Also go to this Buddhist monastery which is near the Sangla market itself
Also Read – 54 Top Hill Stations in India That We Have Visited So Far
https://www.instagram.com/p/BsE7kVLAK1o/
https://www.instagram.com/p/BsA9I_8AfLP/
The Map I Followed
Below, the map will tell you the exact distance between places, and also why staying in Batseri is the best. It is right in the middle of Sangla and Chitkul 🙂
Hotels in Chitkul – Where to Stay
You can either stay in Zostel or opt for any homestay. I chose to stay in a nearby village called Batseri, as it was quite secluded. I stayed in Hotel Batseri which was amazing, comfortable and beautiful.
It was one of the best accommodation because it offered epic views of River Baspa from my room itself.
But if you traveling on a budget, you can check the website below as well for hotel booking. The best thing about this website is that you do not have to pay any amount in advance. Just reserve the room through them 🙂
https://www.instagram.com/p/BsdUQGXAp85/
Network Connectivity in Chitkul
Sangla and Batseri have good network connectivity except in case of Vodafone. Jio works the best followed by Airtel.
Further, once you start moving towards Chitkul there is no network connection at all. Only BSNL works without Internet.
ATMs and Petrol Pump in Chitkul
You would easily find ATMs in Reckong Peo and in Sangla. Other places do not have any ATMs, so do not forget to carry cash when you visit these places.
Same is the case with petrol pumps. So ensure your tanks are full.
Where to Eat
Hindustan ka akhri dhaba (Last Dhaba of India) is a must in Chitkul. Although you will also find many dhabas serving momos, thukpa, maggie and tea.
If possible take your own cutlery and ask the shopkeepers to give you food in that instead of buying plastic. It is destroying the beauty of Chitkul as waste is being spread out in the mountains.
Typical Cost
Hotels/Homestays – I would really suggest you stay in Hotel Batseri, at least for a day. It is really amazing, however, if you are tight on a budget you will be able to find homestays for INR 500/-
Bus Cost – Bus from Reckong Peo to Chitkul will cost less than INR 150/-. Buses are your best friend and the most budget-friendly partner to have during the trip
Food – There is a wide number of restaurants to choose from, especially in Reckong Peo and Kalpa. A meal cost somewhere around INR 150/-
Looking for cheap flights. Check out Kiwi.com – For Best Price


Things to Carry
Since the temperature goes down to negative at times it important to carry the below essentials.
Clothing
Thermals
This should be your base layer. Thermals trap your body heat and keep you warm. Further, they do not take that much space as well in your backpack
My recommendation – 
Add Gear Ski + Mountaineering base Layer
Fleece
Fleece is a great way to protect you from cold. It is a comfortable layer of insulation by trapping air in the pockets between its fibres. 
My recommendation –
Down Jacket
Have a good warm down jacket that can withstand negative temperatures
My recommendation –
Forclaz Trek 100 Hooded Down Jacket
Hiking Pants
For your legs, wear your second layer over your thermals. I personally prefer quick dry and light cloth for this purpose.
My recommendation –
Trekking Shoes
Carrying shoes is essential because the area is rugged and mountains feel like love in the mountains.
My recommendation –
Quechua Forclaz 500 Snow Boots
Gloves/Muffler/Woollen Cap
All these are essential. During winters it is important to keep your head covered. Avoid wearing woolen gloves during the snowfall season as it traps water. Consider buying the below one –
My recommendation –
Quechua Adult Trekking Mountain Gloves Trek 500
Thermal Fleece Full Face Mask Balaclava
Woollen Slouchy Beanie
Socks
Merino wool is the best and the warmest socks that I have tried lately –
My recommendation –
Balenzia Cushioned High Ankle Sports Socks – Pack of 6
Quechua Arpenaz 100 Warm Merino Wool
Electronics
BSNL/MTNL Sim
If you are going to Chitkul, it will be a good idea to have these sims. Otherwise, do carry Jio or Airtel Sim
Power Banks
To have a power bank is essential for your phone and your GoPro. 
Cameras
Just in case if you are into documenting your experience 🙂
Toiletries
Small Towel
Pack a towel which is light and a small one for your daily activities.
Moisturiser/Lip Balm
You will be prone to dryness in harsh and colder regions.
Brush/Paste
My recommendation –
Sunscreen
In high altitudes, you are prone to extreme sun rays and your skin can get damaged.
My recommendation –
Avène Very High Protection SPF 50
Additional
Rucksack
It is essential to have a good backpack that gives comfort and is durable at the same time.  The best one is Quechua's Forclaz with compression straps. 
Day Pack
Once you reach the hotel, you would need a day pack to carry your essential things.
My recommendation – 
Quechua NH500 10 Litre Hiking Backpack
UV Protection Sun Glasses
In high altitudes, the rays of the sun get harsh. Having a good pair of sunglasses is a must.
My recommendation – 
Quechua Adult Hiking Sunglasses
Flask
My recommendation –
Quechua Stainless Steel Insulated Hiking Bottle
Raincover or Poncho
For your backpacks make sure you have a rain cover if you are going during the monsoon season. If you have gadgets and electronic things and your backpack is not waterproof it can damage all your necessities.
My recommendation –
Rocksport Poncho Polyester Rain Wear
Slippers
Do not forget to pack good slippers. For quick errands, you will not like to wear your shoes again and again
You can see my camping essentials over here – https://www.amazon.in/shop/radhika_nomllers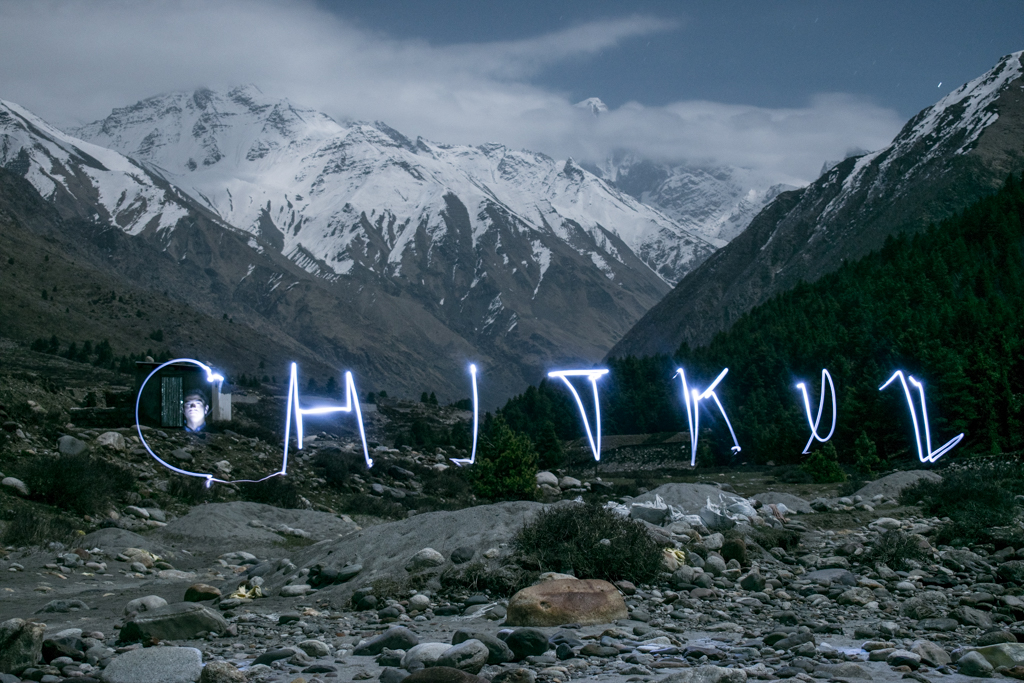 I hope the guide helps you in having a fantastic time in such a beautiful place. Do comment below in case of any questions, I love to chat 🙂