Kota Kinabalu, the capital of Sabah, home to Mount Kinabalu. It is a fast developing modern city and is the perfect place to be in Borneo island. Kota Kinabalu despite being secluded from the mainland of Malaysia has an international airport, 5-star hotels, colorful cafe, and shopping malls.
Sabah is home to the orangutan. In here you can enjoy island hopping as well as underwater sports activities like snorkeling and scuba. But this place is not just about beaches and the ocean. Kota Kinabalu has a lot to offer, more than you can imagine. 🙂
Below, I am listing down top 10 things you should do in Kota Kinabalu, Sabah apart from just its water sports.
Want to know how to have the best of it in Sabah? Accommodation, transport, currency, and all the question are answered here –
The Organiser I Recommend for Your Sabah Trip
If I want to travel again to Sabah, Kota Kinabalu I will again travel with Trek Finder Tours. Such is their services. Got a chance to experience their services on my Sabah trip which was arranged by Travel.Earth's team.
Love everything about this company and how good they are at managing the tour. They can provide customized tour packages according to your preferences and they take good care of their guests. I went on a cycle tour with them, along with fireflies watching, off-road adventure, authentic cultural experience, rafting, and kayaking. Auther and his team are the best and they know how to take good care of you. Just trust them and they will make an epic trip happen for you.
More on all the activities as you move down the article. 🙂
Instagram – https://www.instagram.com/trekfindertours/
Facebook – https://www.facebook.com/trekfinder
Ten Epic Things to Do in Kota Kinabalu
Mountain Biking from One Village to Another
I am not a mountain biker. I have done mountain biking just once but Trek Finder Tours were well aware of how to manage the beginners. The adrenaline rush was amazing while crossing the bridges and riding a few small drops or down steeper slopes. The roads were just the right amount of meandering and bumpy.
Trek Finder Tours ask for your height and in accordance with that, they provide you with the right bicycle. They also give you training before the start of the tour on gear changing and pedaling. So you do not have to worry at all.
Depending upon your choice of the trail you can enjoy the local cuisine. You can cycle until the waterfall and have lunch at the waterfalls. You will also be provided with a water bottle to keep you hydrated.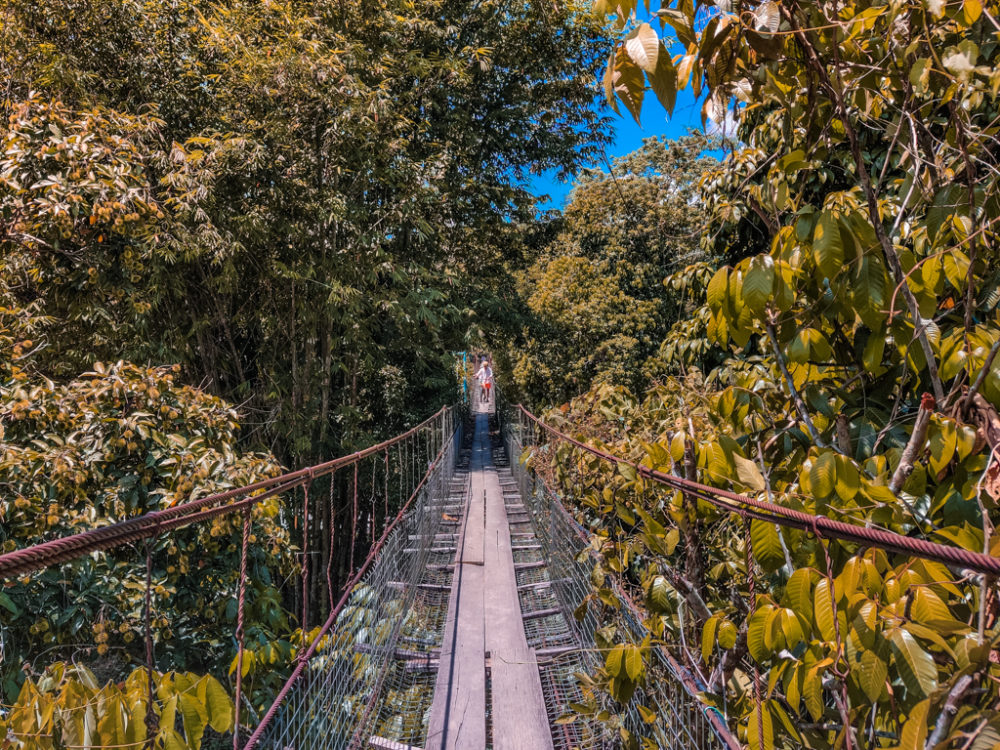 River Rafting
Yes, in Kota Kinabalu you can enjoy white water river rafting of different grades. We did grade 1 rafting with James Kiulu Adventure Centre. And if you want you can also enjoy the grade 3 and 4 rapids in Padas River which is 2 hours away.
The Local Cuisine
Once we reached James Kiulu Adventure Centre, we were provided with local cuisine for vegetarians, nonvegetarians as well as for vegans. Do not miss out on the pineapple. You will fall in love with Kota Kinabalu even more.
Natural Fish Spa
While rafting in Kiulu, there comes a point where you can enjoy a real, natural fish spa. There is a conservative area managed by the local community where you can feed the fishes. In turn, enjoy the spa while feeding them. It is a very unique experience where the fishes come and suck at your fingers while trying to swallow the food.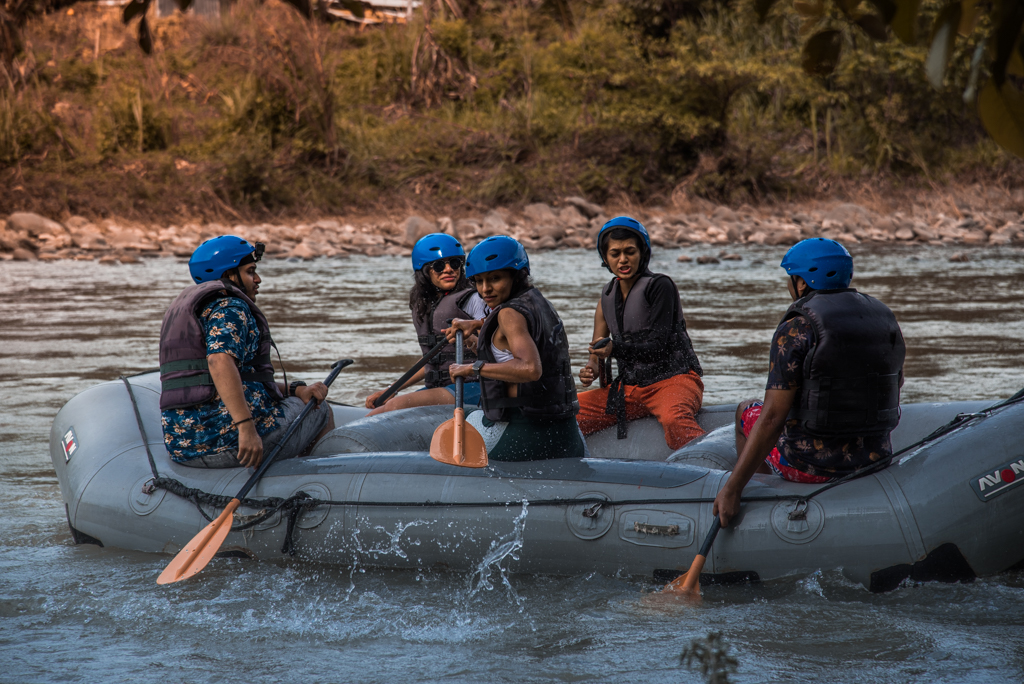 Staying in a Homestay
Kota Kinabalu has a lot of culture and the presence of tribes. Enjoy the local village life and make sure to talk to them. The locals are one of the dearest and down to Earth people you will find. You will find kindness filled in their eyes and will welcome you very warmly. The vibes are real and you can feel the love and humbleness of the locals.
Please ensure that you respect them and the culture. Some of the things that you should keep in mind while visiting the homestay –
They do everything with utmost love, ensure you respect them and the food

They provide very basic facilities, which means you are back to nature. Stop for a while and enjoy the basic life, it is a soul-filling experience

There might be a limited mobile network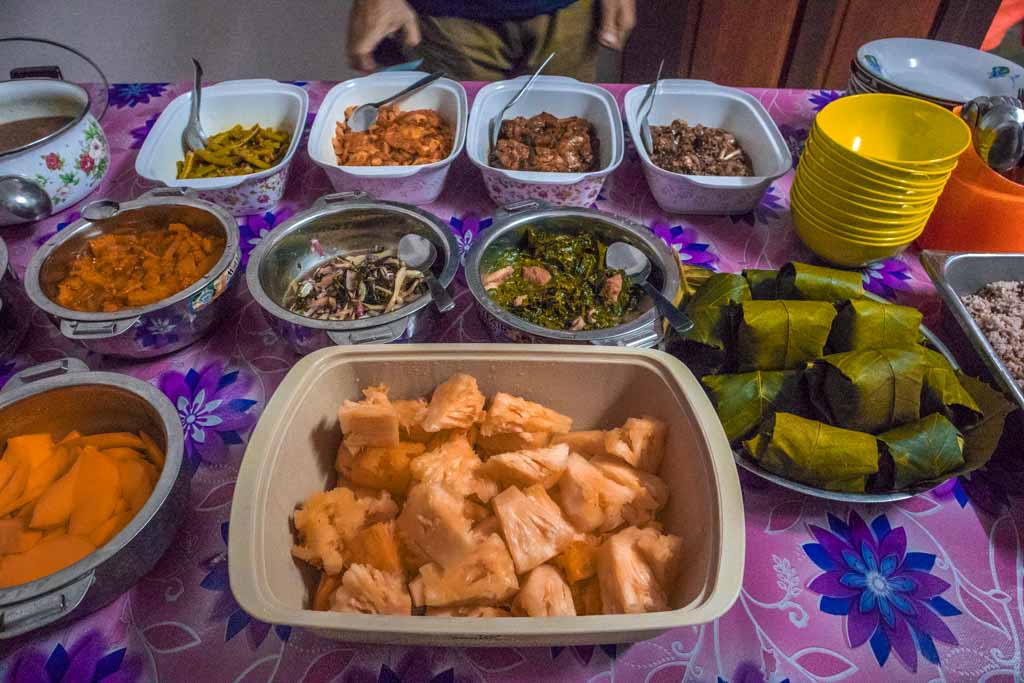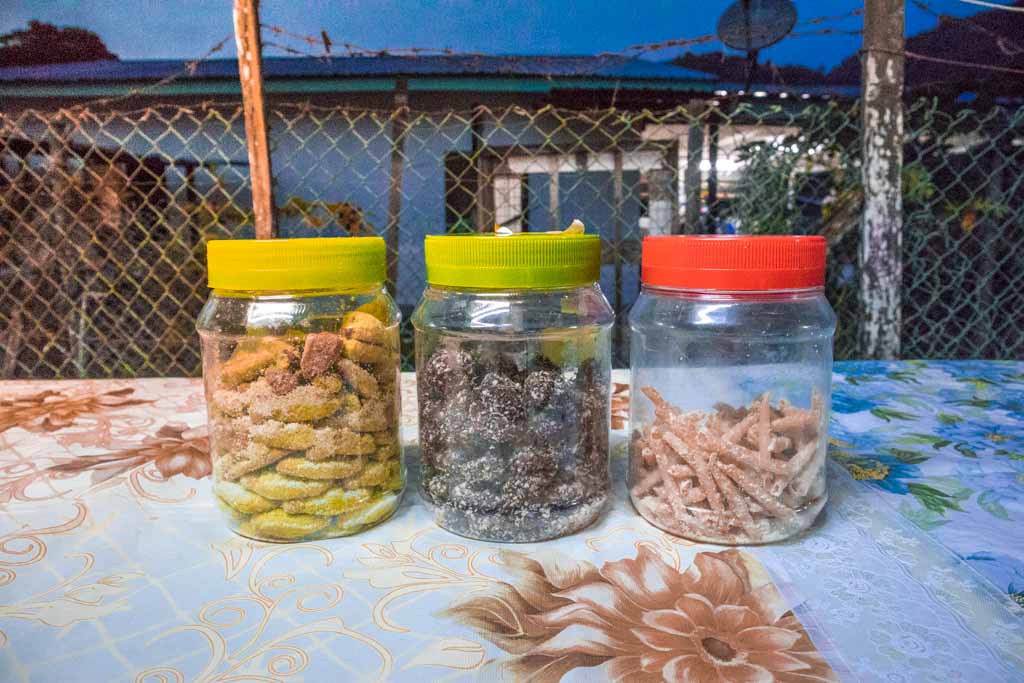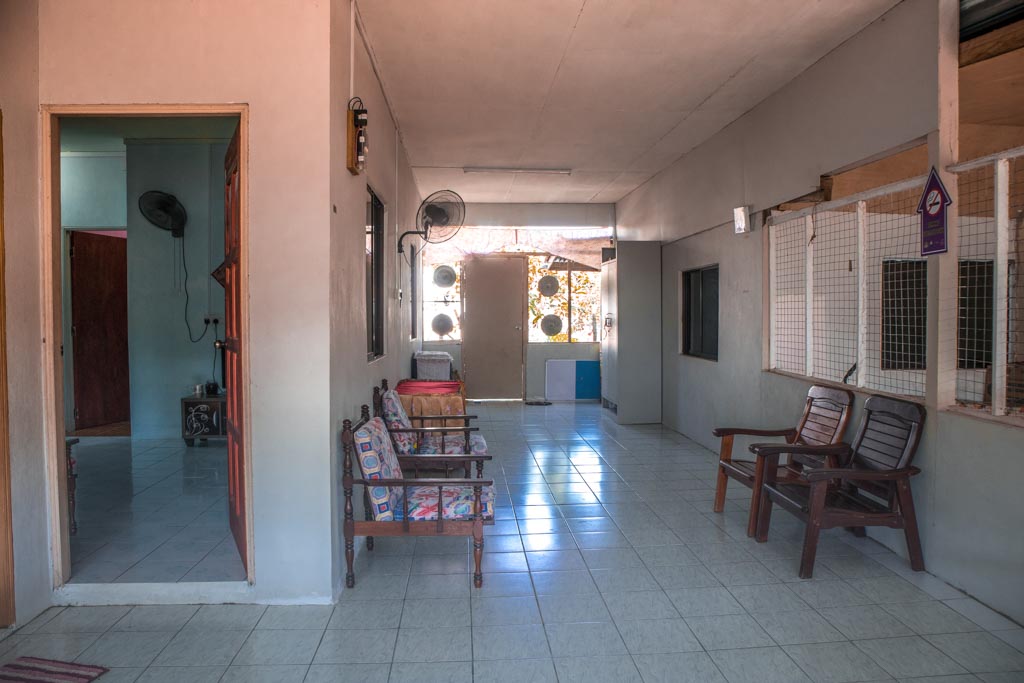 Learn About the Significance of Rubber
We stayed in Kampung Tombung Homestay. The homestay is not present on Booking.com or on Google Maps. You can contact Trek Finder Tours for your bookings. From here we were taken to show how rubber is cultivated.
Rubber is very important in Malaysia. They produce 43-45% rubbers around the world. On this tour, you can see how rubber is tapped inside the forests by the locals when the latex flows in a pot and is collected in the afternoon after the pot gets full.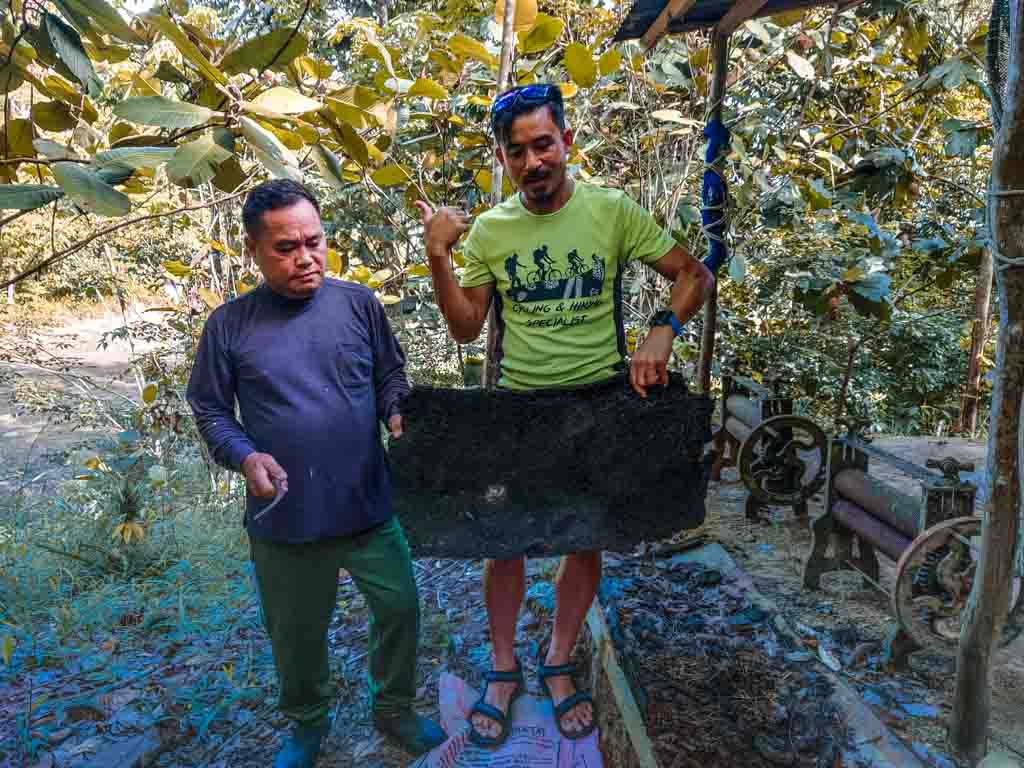 Go Off-Roading
Want to offroad in the jungles of Kota Kinabalu. These ATV rides will leave you speechless. The 4WD Club with whom we enjoyed the ATV is named Kiulu Club (K4X4K). The people who run these 4WDs come from all sort of professions – car mechanic, teacher, farmer, a government official.
To run these beasts of the vehicle all of them have put in their own money to upgrade the vehicles. This is because they want to participate in the yearly event 'Borneo Safari'. The cost of one vehicle's modification is RM30-40k.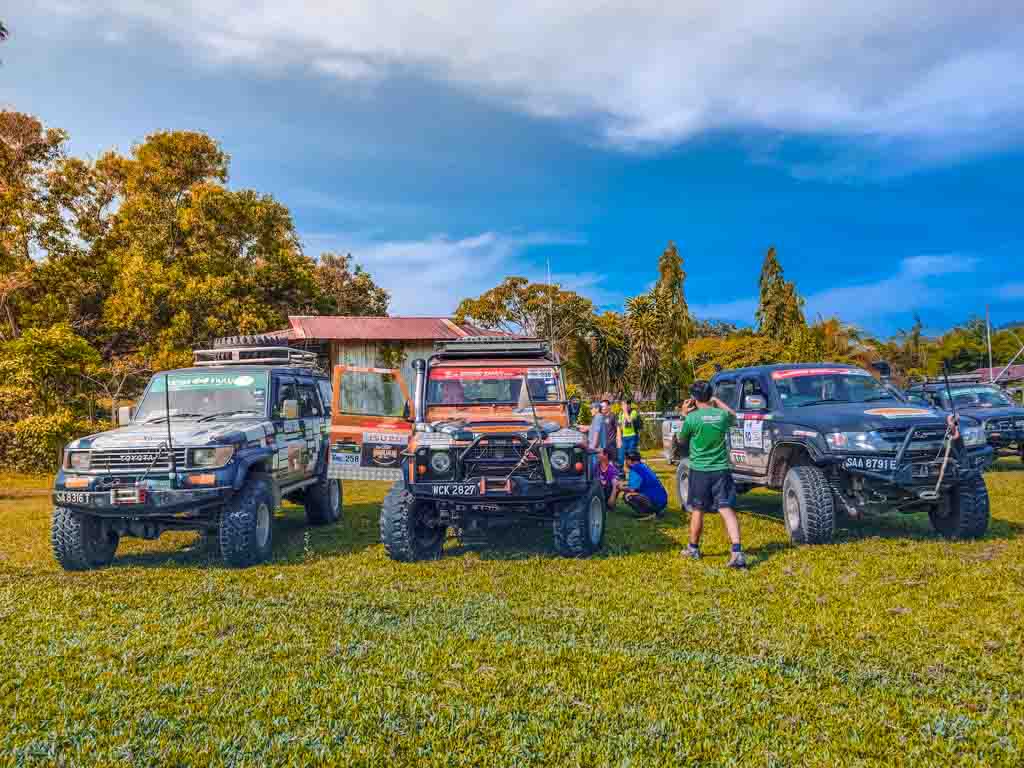 Linangkit Cultural Village
If you are looking for a cultural thrill, make sure to visit Linangkit Cultural Village. The Village is situated in Tuaran and they explain a lot about Lotud people. They are one of the 32 diverse ethnic groups in Sabah.
Trying Local Cuisine
In Linangkit Cultural Village you will find tons of local cuisines that at one point you will get unsure on what to try. There was Tinanok Bayag Wakaw, Tinanok Bayag Kayu, locally produced wine, sweet dishes, rice, etc. Everything is organically produced with a lot of dishes made of mango and pineapple. Highly recommend visiting this place especially for food lovers.
They also have special rice that is wrapped around the leaves.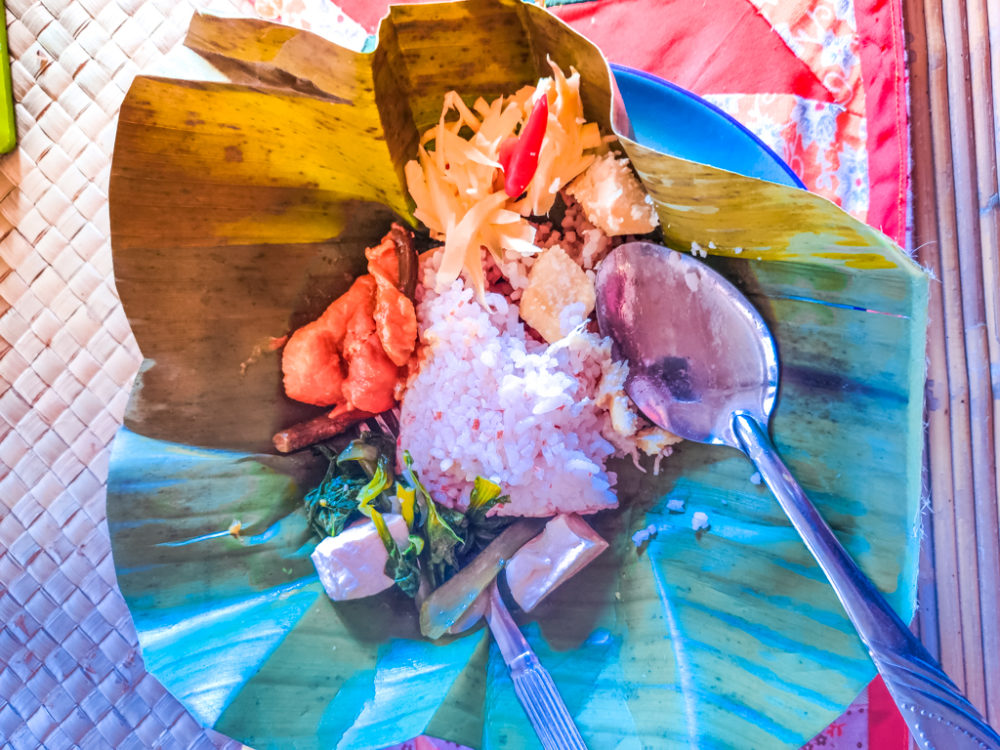 Learn About the Ethnic Culture
The center has a gallery which has preserved all the ornaments to showcase the tourists and present generation. Over here you understand the actual meaning and history of Lotud people. You will find Gusi or sacred jars that are spiritual paraphernalia for the local tribe.
They also show the old Dusun Lotud kitchen along with the costumes of the famous headhunters.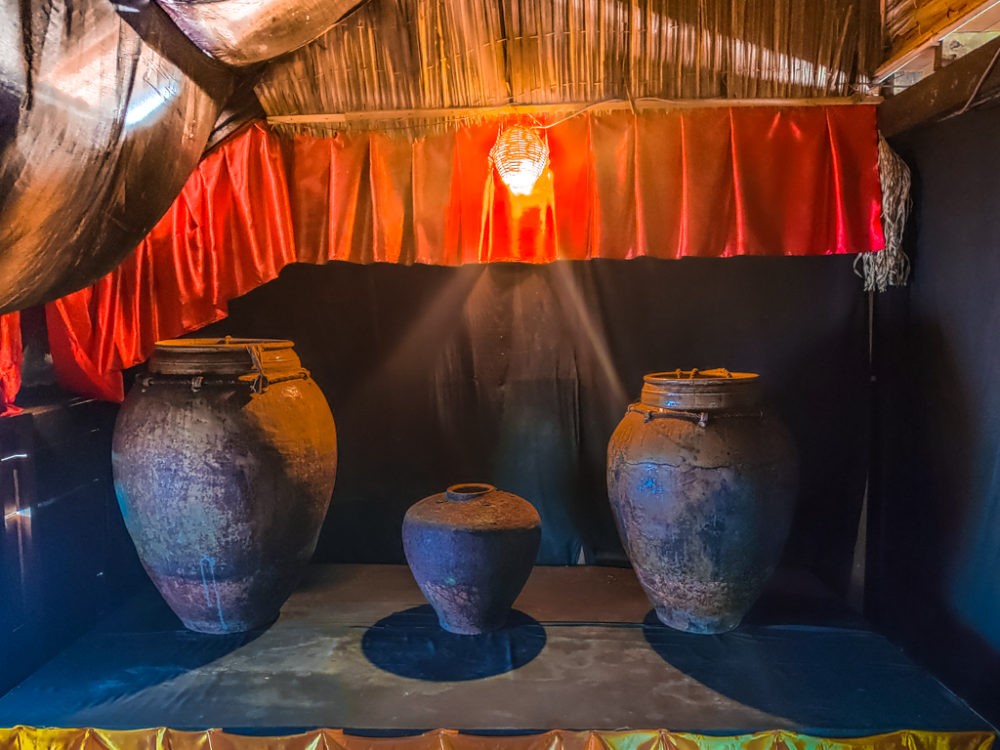 Enjoy the Ethnic Dance
While dining you can also enjoy the cultural dance of Lotud tribe performed by the locals. You can, in fact, try the costume along with handicraft-making demonstrations.
Be Adventurous While Kayaking
If you want to try out some water sports in Kota Kinabalu then one of the options is sea kayaking. I went Kayaking with Tembara River Cruise. They are one of the best company with kayaking and cruising experience.
We did kayaking close to the mangrove forest and kayaked our way through them. This was a great way of refreshment and since we were surrounded by forest, the harsh sun did not bother us.
View this post on Instagram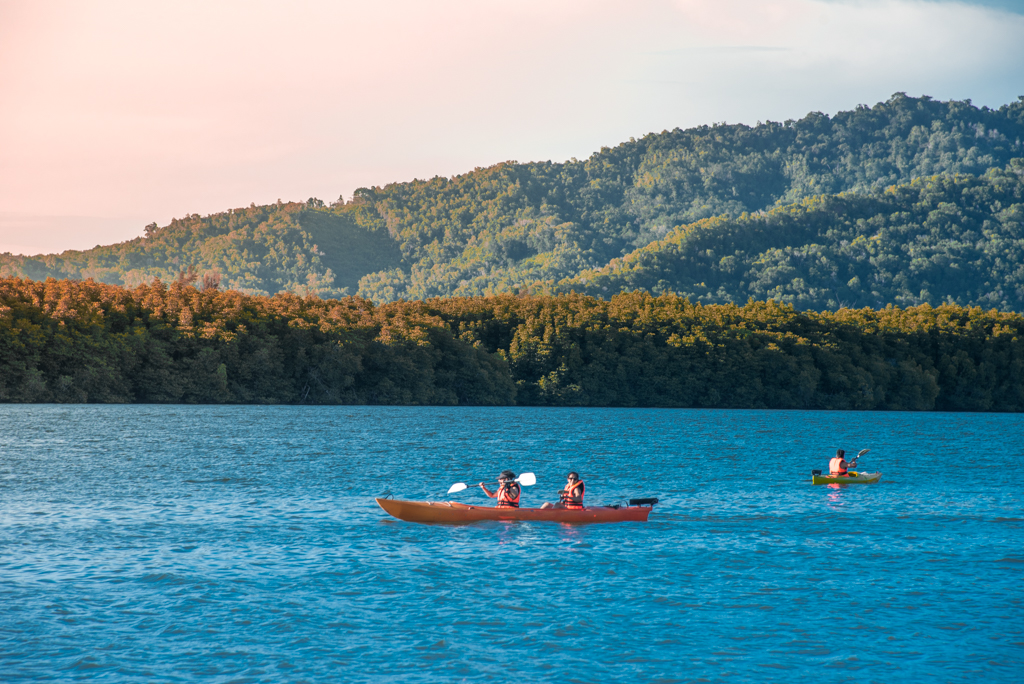 Go on a River Cruise to Watch the Sunset
After Kayaking you can go for a little river cruising to watch the sunset at Sulayman Bay. The place is gorgeous with no tourists at all. It is one of the relaxing and peaceful places to enjoy the beautiful sunset. In fact, you will also get a chance to cruise through the mangrove area all while trying to spot the incredible wildlife of monkeys and birds.
I again recommend Tembara River Cruise and Trek Finder Tours for this tour.
Fireflies Watching
While cruising through the mangrove area after the sunset you can enjoy the silence of the forest. The night sky is splashed with thousands of twinkling stars, along with the beautiful fireflies emanating Christmas like lights.
You are taken to Klias Wetlands where you will see the river meeting the sea. You can also enjoy a spectacular view of Mount Kinabalu.
Trekker's Paradise – Mount Kinabalu
Mount Kinabalu, Malaysia's highest mountain is located in Kota Kinabalu. It reaches 4,095 meters and has jungles full of gibbons, pythons, clouded leopards and huge crocs
The climb is relatively approachable for most, and the path is well-trodden. You can easily manage the climb in 3 days and can opt to go with Trek Finder Tours for this hike.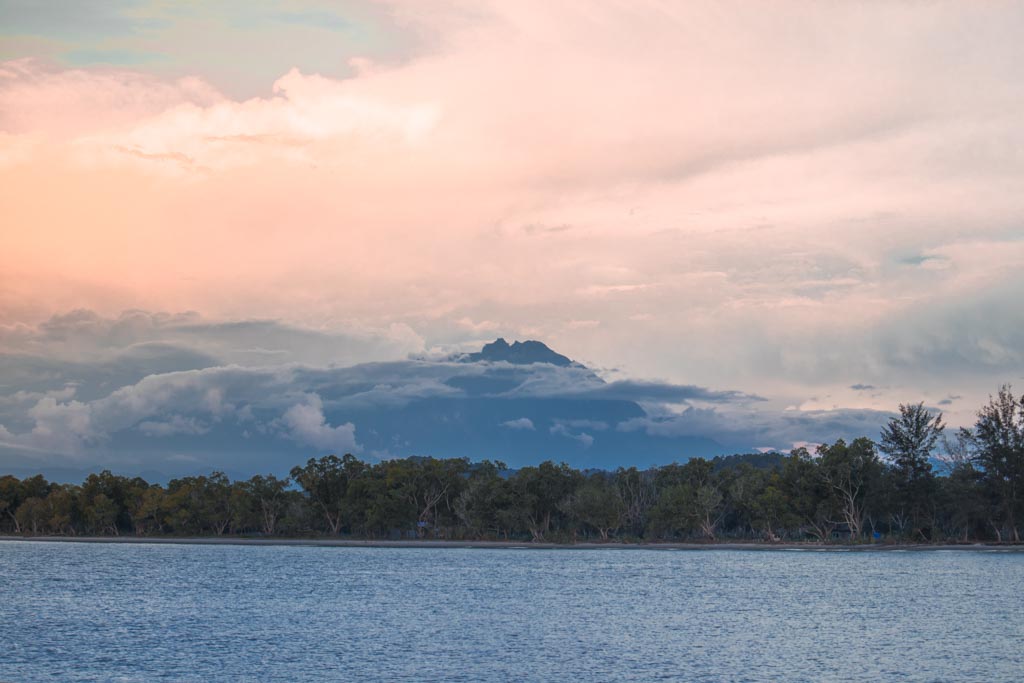 Go For City Exploration
There is a lot to see in the main city. I would suggest you to at least spend a day in the city exploration before heading out for other activities.
Visit Second Tallest Building in Sabah
Tun Mustapha or Sabah Foundation Building is the second tallest building in Sabah and the tallest in Kota Kinabalu. It is 122 meters high and has 30 storeys with glass sculpture. It is a single column and one of the very few in the world.
Visit Sabah Museum
If you want to understand the history of Sabah then Sabah museum is for you. You can know a lot about the culture as well as visit the heritage village which houses various indigenous groups.
Note: The Museum is closed on every Fridays.
Beautiful Panoramic view from Signal Hill
If you want to see the bird's eye view of the entire city then head to Signal Hill! The city skyline along with the beautiful islands nearby the city is drop dead gorgeous.
City Mosque
A floating mosque is a sight to behold. Yes, the mosque floats and is situated near to the sea adding a majestic aura to it. The white color adds a more marvelous aura to it. You will be able to find madrasahs here along with a prayer hall.
Note: The Mosque is closed on every Fridays
Kota Kinabalu Waterfront
After a long day, the waterfront is the perfect place to unwind. It has so many bars and cafes that you can just sit next to the waterfront on a boardwalk and enjoy a nice meal with whiskey. The place comes alive at night with tourists walking from one pub to another that are next to each other in a row.
Kota Kinabalu is a place for adventure seekers. Of course, pack your bikinis and shorts while enjoying the beach like in Sulayaman bay. But for cycling, trekking and ATV ride dress accordingly. Appropriate dressing is essential since you will be surrounded by forest areas.
Comfortable walking shoes

Quick dry T-shirt

Comfortable Shorts/Pants

Sunglasses

Hat/Cap

Raincoat or umbrella

Camera

Hat / Cap

Small towel

Sun Block

Insect Repellant

Small bag to keep your essentials
You can also combine a trip to Sabah with other South East Asian Countries. Check out our – 
Do comment below if this guide helped you or you have any further tips to share with our readers. Terima Kasih!