Manali's Trip Duration – 3 days
Delhi – Dobhi – Naggar – Delhi
When we think of Manali, we mostly think of Rohtang Pass, snow and mountains covering the entire hill station. But then if you really want to explore the beauty of the Himalayas, it is always the best to find some lesser known places for peace and serenity, and there are no limits to such option when it comes to Manali. From commencing on a hardcore trek to having a peaceful family vacation near Manali, it has it all. All you need to do is dig deeper and find a perfect spot for yourself.
Below I am giving you the exact details of a place called Dobhi, near Manali, which is perfect if you plan to chill with your family or have a gala time with your friends. This place is not only beautiful but also very few people know about it as of now.
My Experience in Dobhi
From making new friends to having the perfect trip. I had it all. There are times when you meet some people and there is a certain click – Arjun, from StayOnSkill and Vaibhav, from Campostel.In are such people. The ones who aren't only dedicated to working but also work ethically. You will have the best of the time with their team.
When I got to know that StayOnSkill and Campostel.In are organizing the trip in Dobhi, I knew I had to go and I had such an amazing experience with them. They not only organized everything perfectly but also coordinated with the bloggers in the best possible way. They just did everything for us to have fun.
I saw trout fish farms, a hidden waterfall in Dobhi, got to stay in riverside camps and saw gliders flying right on top of my head.
Furthermore, Camping Kona was the name of the camp we stayed in and StayOnSkill and Campostel. I chose this camp thoughtfully so that all of us can interact as much as possible and have fun at the same time. Camping Kona's hospitality was commendable, with perfect food and environment to have fun in. They also had bonfire and music as complimentary during the night which made the trip even more memorable.
Dobhi
Dobhi is gorgeous. If you are looking for a place that is not famous amongst tourists along with finding picturesque mountains, this is the perfect place for you. In here, you will be able to sit by the river stream, along with finding so many hidden monasteries, paragliding spot, and lesser-known waterfalls. You will find peace and beauty at the same time.
https://www.instagram.com/p/BgtDWISFkyO/?taken-by=unravelling_travelling
Naggar
Naggar lies at an altitude of 2,047 meters and served as the official seat of kings for centuries.  According to a legend, Raja Sidh Singh built this 500 years ago and he used stones to build the castle.
Over the Beas river, he made a human chain of laborers so that the stones can be transferred manually. Furthermore, there was an earthquake in 1905 in which most of the houses were ruined, however, the caste survived the earthquake.
In 1978, the castle was converted into a rest house and subsequently a heritage hotel run by HPTDC.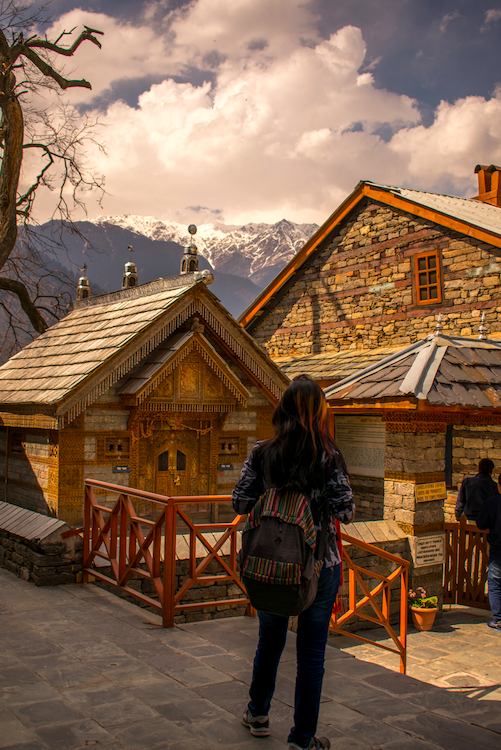 Where to Stay in Dobhi
I would really recommend staying in Camping Kona, a gem of a stay. Not only you will get the camp experience, but also from here you can easily access recreational activities like para gliding, rock climbing, zip lining, etc.
Furthermore, the location of the camp is really gorgeous; it is right next to the river stream. The bathroom is attached to the respective camps. The beds are really comfortable and they also provide clean hygienic bed sheets.
During the night you can also enjoy the bonfire and music which makes the stay so blissful, because how heavenly would it feel to sit right beside the river stream and experience warmth and surreal music under the cold night sky.
Itinerary and Things to Do
Day 0
Take an overnight bus from Delhi to Manali and get down at Kali Mata Mandir – Dobhi.
Day 1
Take a cab till Camping Kona or you can also walk till this place from Kali Mata Mandir. Camping Kona is gorgeous, as soon as you will enter this place you will see para gliders on top of your heads, white mountains at a far off distance and river stream nearby to your camp. After resting, you can start with your tour by heading off to the nearby trout fish farm. We also explored a waterfall nearby that is not known by many and thus, you won't see many tourists here. It is so peaceful, just to dip your feet in the stream or take a dive from the cliff above.
Day 2
Get ready to pump up your adrenaline on Day 2. You can do para gliding to see the world below by flying freely the sky. Near Camping Kona, you can also opt for several other adventurous activities like zip lining, trekking, etc. End the day by watching the sunset by sitting beside the river stream in Camping Kona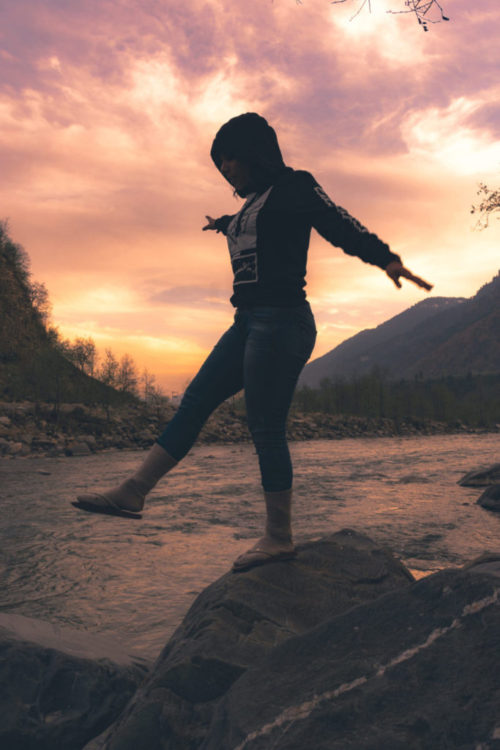 Day 3
Another lesser known place to explore near Manali is Naggar, which is just 12 KMs from Camping Kona. Naggar castle is located on the left bank of river Beas and was built by Raja Sidh Singh of Kullu around 1460 A.D. In here, apart from overlooking the gorgeous valley of Kullu, you will also be able to enjoy a restaurant and an Art Museum in here. The entry charges for this castle is just INR 30/-. Another interesting fact of this place is, many famous Bollywood movies have been shot here – from the filming of the song of Jab We Met to beautiful mountain scenes of Tubelight.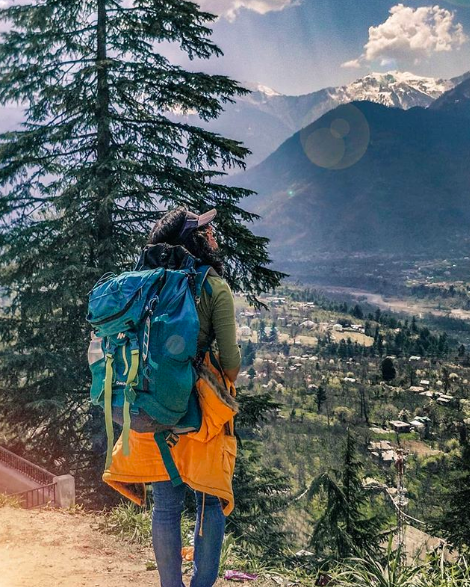 Typical Cost for exploring Dobhi
Bus
You can get the buses for as cheap as INR 650/- from Delhi to Manali if you opt for an ordinary HRTC bus. However, for a more luxurious travel, you can also find Volvos for INR 1100 – 1300/- in case you want a luxurious travel.
Stay in Camping Kona
The camps are luxurious with bathroom attached to the respective camps, comfortable beds, clean hygienic bed sheets and a beautiful location – riverside. The camp costs INR 2,700 /- which include breakfast and dinner, along with bonfire and music as complementary to set your night with full of happiness.
Paragliding
You can fly in the sky and experience adrenaline in just for INR 3,200/-. 
Dobhi to Naggar
You can take a bus from Dobhi till Naggar which will cost only INR 20/- to INR 30/-
Entry Charges to Naggar
The entry charges to Naggar is just INR 30/-. If you want to have lunch, don't fret, it has a restaurant inside the castle itself, where you can enjoy the food with a view ahead.
Typical Food Cost per Day
Since in Camping Kona, your breakfast and dinner are covered, the only cost left is that of lunch, which you can easily have for INR 100/- to INR 500/-.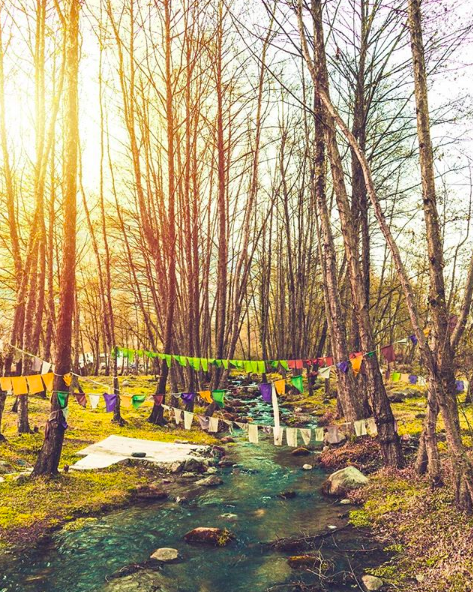 Do let us know if this blog intrigued you to go to Dobhi – a lesser-known paradise of Manali, as well!