While Disney World is definitely considered the happiest place on Earth for kids of all ages, what happens when you visit with a teen who wants a bit more than a ride around It's a Small World?
In this guide of things to do in Disney World with teens, you'll learn everything from where to eat at Disney with teens to what parks they might like best to what to do for their age group outside of the parks. From water slides to basketball experiences to fun challenges, there's a lot to keep them entertained – you just have to know where to look.
If you are traveling to Disney with teens, consider letting them run free for a while in the parks to do more age-appropriate thrill rides or to feel a bit of independence. Let them help you plan your Disney itinerary so they can help pick out some things they're excited about.
When they find that Disney is so much more than just costumed characters or rides for the little ones, they'll fall in love with the magic themselves.
Things to Do in Disney World with Teens
Galaxy's Edge
There's nothing more exciting for a Star Wars obsessed teen to step foot into the Star Wars universe, surrounded by stormtroopers, droids, and lightsabers. At Galaxy's Edge, they can join the resistance against the dark side by hopping on the Rise of the Resistance, Disney's most technologically advanced ride yet.
They can also pilot the Millennium Falcon, as well as build their own droid or lightsaber in wonderfully immersive themed shops. You may notice Chewbacca wandering around the land and hiding from the Stormtroopers, or you may come face to face with KyloRen as he tries to bring evil to Galaxy's Edge.
Visit the NBA Experience
Located in Disney Springs, the NBA Experience is an immersive experience for any basketball fan. Interactive games allow you to put your skills to the test as you dunk, dribble, and try to score against some of NBA's greatest legends.
There's also an NBA store for your NBA merchandise, and teenage sports fans consistently rate this as one of the best things to do for them on Disney property.
Take a Behind the Scenes Tour
Disney offers plenty of behind-the-scenes tours that are open to teenagers and adults, across all of their parks. You can choose a tour based on your teen's interests, such as the Behind the Seeds tour at Epcot for those interested in agriculture and farming, or you can take a more general tour like the "Marceline to Main Street" tour that tells the story of Walt Disney's inspiration for the Magic Kingdom.
You can also go on private tours that help you get on rides faster, which is a great splurge for your teenage Disney fan's birthday.
Try the Three Mountain Challenge
At Disney's Magic Kingdom, there are three mountain rides: Space Mountain, Splash Mountain, and Thunder Mountain. Space Mountain and Thunder Mountain are rollercoasters, and Splash Mountain is a log flume.
These are some of the more intense rides at Magic Kingdom, and your teen can embark on the "three mountain challenge" which involves riding the three mountains right after one another, as quickly as possible.
Magic Kingdom, in particular, is one of the parks that teens may think is filled with "baby rides," but with classics like Haunted Mansion and Pirates of the Caribbean and the three Mountains, they can enjoy a day at the Magic Kingdom and never have to step foot on Dumbo.
Do the Resort Hopping Challenge
Disney has over 20 resorts that are all accessible by Disney transportation, and one of the best things to do with teens at Disney who feel like they've "done it all" is to send them on the resort hopping scavenger hunt.
The challenge here is to get a picture in the lobby of every Disney resort, all in a single day, and you can only take Disney transportation to get there!
This also means that you'll get to take the Skyliner, the Disney boats, the Disney buses, and the ionic monorail during one fun-filled day at Disney.
There's even time to grab some lunch if you start early enough in the morning, so try something new at Disney and see how many you can get to in one day.
Have a Pool Day
If you're staying at a Disney resort, why not have a relaxing pool day with your teen, or let them head there with friends? You're paying to stay at the resort, you might as well make use of the amenities!
If you're staying at one of the Disney Deluxe resorts, they all have incredible water slides and pool theming.
The Beach Club in particular has one of the best slides and pools for a pool day. Stormalong Bay, as the pool is known, doesn't just have a regular pool area, but also a lazy river – and the entire thing is sand-bottomed so you can squish your toes into the sand on the bottom as you're swimming.
No matter where you're staying, every Disney resort has multiple pools, including the Value resorts like Art of Animation and Disney's All-Star Movies resort.
Try Boma at Animal Kingdom Lodge
Whether your teen is a picky or adventurous eater, they'll find plenty to love at Boma, one of Disney's best buffet restaurants located at the Animal Kingdom Lodge. Indulge in African cuisine for breakfast or dinner, or stick with American classics like bacon and eggs or mac and cheese.
Not only can your teen continue eating until they are completely full (no paying extra for seconds for growing kids!), but the restaurant is fun and family-friendly and you can come "as you are," ready for a day at the theme park or just getting back from one. No need to dress up!
Take a Safari Ride through Animal Kingdom
Take a Safari ride through Animal Kingdom, but not just the regular Kilimanjaro Safari ride. Book you and your teen onto a private safari tour, which will give you exclusive access to different parts of the savannas with an experienced guide, as well as some up close animal encounters and the opportunity to eat dinner out on the savanna and watch other guests drive by in their safaris.
Finding things to do at Disney for teens is all about finding off-the-beaten-path things to do that not everyone knows about, and this is one of those things.
Eat around the World at Epcot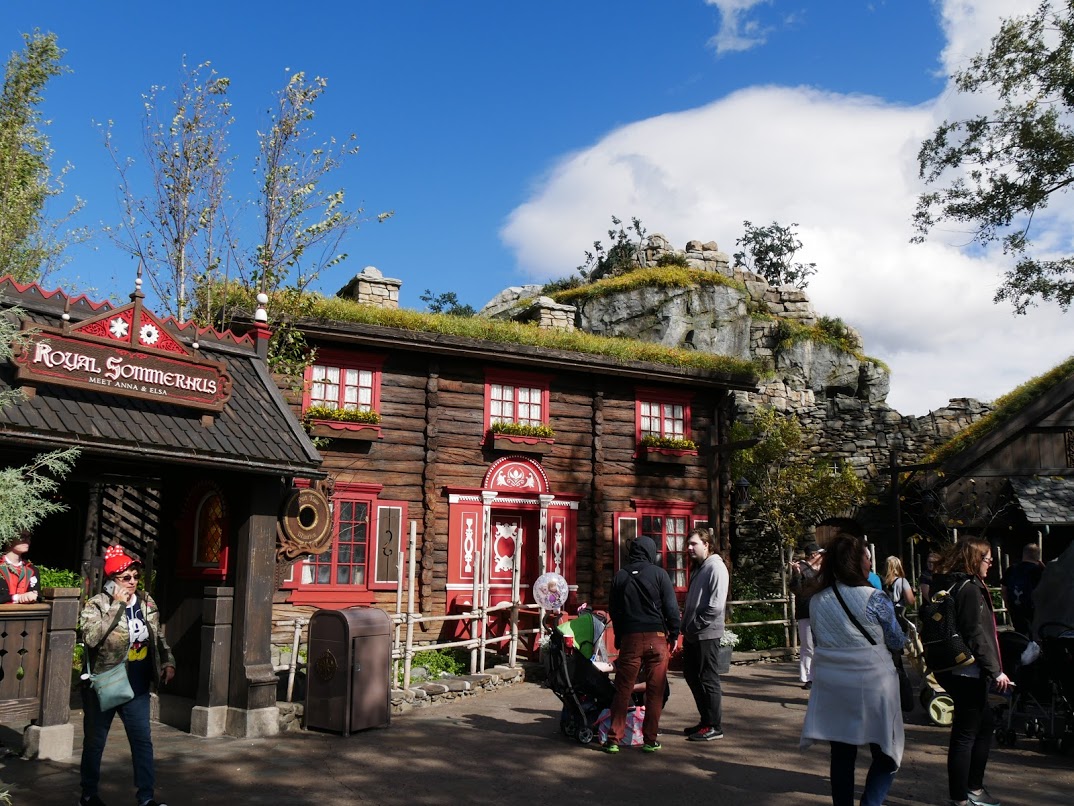 In Epcot's World Showcase, you'll find different "pavilions" or lands for countries like Mexico, Norway, the US, Canada, Morocco, and more.
In each of these lands, you'll find restaurants, shops, cultural attractions and shows, and in some cases, rides.
But one of the best ways to enjoy Epcot is to challenge yourself to "eat or drink around the world." Obviously, for teens, the drinks would be non-alcoholic, but you can have a great time trying a new food and a new drink in each country as you work your way around the lake.
This is a great birthday idea for Disney World, and many people make matching shirts for the occasion.
Finish by watching the Epcot fireworks at the end of the night, and enjoy trying new flavors and feeling like you've conquered another Disney challenge.
Head to a Water Park
You can't go wrong by taking your teen to a Disney water park. With two to choose from: Blizzard Beach and Typhoon Lagoon, they can either surf the waves or plummet down some of the steepest water slides in all of Florida.
In addition to water raft rides, a lazy river in each park provides a great way to cool off, and when you're sitting under your umbrella taking a break, try out the ice cream in a sand pail which is best eaten with a shovel (seriously!).
Typhoon Lagoon has its own water rollercoaster, while Blizzard Beach has daring water slides that seem to tilt almost 90 degrees for the thrill seekers.
There are also wave pools at both parks, as well as pre-park opening surfing lessons at Typhoon Lagoon. The theming of Typhoon Lagoon is more tropical, as the story is that a typhoon stranded a ship in the area and now it's a tropical paradise. Blizzard Beach, on the other hand, is themed as if you're at a ski resort, with its own chairlift up to some of the slides, dripping snow everywhere, and the occasional melting snowman!
Go Shopping at Disney Springs
Disney Springs is one of the best things to do in Orlando for teens, as it's basically a giant outdoor shopping mall with plenty of stores, restaurants, activities, and more.
The marketplace area has brands that you may recognize from outside the parks, like Sperry, and it's all under cover so even if it rains or the weather is scorching hot, you can still go store to store without it bothering you.
Spend some time in the Coca-cola store to get your adorable Coca-cola polar bear merchandise, or stop by the biggest Disney store on the planet, the World of Disney.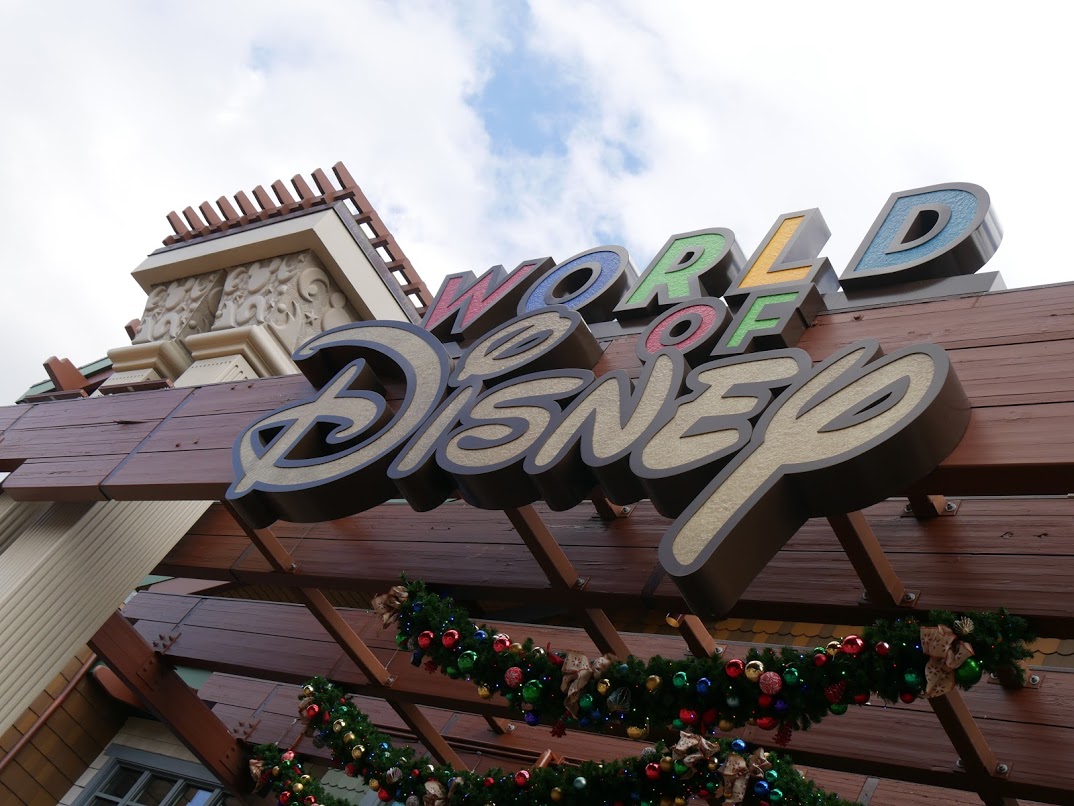 From the Polite Pig with its casual barbecue to the Boathouse which is a more upscale seafood restaurant perfect for birthday and graduation dinners, there are plenty of places to eat at Disney Springs. Let your teen pick their own dinner at the Disney Springs food truck, or book into somewhere like the Rainforest Café for an experience to remember.
Disney Springs also has plenty of live entertainment throughout the year in its bandstand, which makes for a relaxing evening sipping on a Ghirardelli milkshake and watching the boats go by while listening to your favorite Disney and holiday classics.
Dine with an Imagineer
If your teen is into engineering, design, art, or using their imagination to create new worlds, they might be interested in the opportunity to take part in the "Dine with an Imagineer" program, which takes place at various restaurants around the parks throughout the year.
Disney Imagineers as the ones who dream up all of the park designs and rides and really make that magic come to life. Having the chance to sit down with one and ask them questions and learn from them is a truly one-of-a-kind experience and a great way to encourage artistic teens to pursue their passions and unlock their creativity.
Go Bowling at Splitsville
Another entertainment option at Disney Springs for teens is Splitsville, a fantastic bowling alley and restaurant that will keep them occupied at any time of the day or not. Splitsville is known not just for its bowling lanes, but for the delicious food that you can order to go along with it.
This isn't your average bowling alley with stinky shoes and subpar food and snacks, but instead a purpose-built food and bowling combo that delivers a fun atmosphere, quality food, and the chance to make a night of great memories as you bowl as a family and take a break from the heat of Florida and the hustle and bustle of the parks.
Splitsville is also right near the Disney Springs AMC Theaters, so teens can see a movie and go bowling in the same evening or some of the family can see a movie while the others bowl if interests are different.
Author Bio
An Orlando native, Kalyn writes about USA travel at All-American Atlas.