North Thailand is so different from what we usually see on social media about Thailand that it absolutely blew me away. Culture, history, epic landscapes, so much greenery, and peace that is what my North Thailand trip felt like. We only had 4 days with us (excluding airport transfers) and tried to see most of what we could of Thailand.
Below is my guide to exploring North Thailand if you are short in time in the best possible way. Hope you find this 5 days Northern Thailand itinerary useful.

Disclaimer: This article may contain links to our affiliate partners such as Amazon, Booking.com, etc. If you find our website useful, please consider booking through our links. When you do we earn a small percentage at no extra cost to you.
The Company I Traveled With
I traveled with Contiki to North Thailand and they planned everything really well. The organisers were well versed with the area and were fun to hang out with. Contiki is a company that oragnises trips across the globe for the people between 18 to 35 age which makes the group really energetic as the crowd is quite young and enthusiast.
You will mostly find solo travelers coming in and traveling with Contiki because it sorts the travelers plan and ensure that they get to meet more like minded people. Contiki thrives on the trips that strangers become family and they take load of memories and new bonds along. The below travel plan was organized by Contiki as well and if you are not comfortable in traveling on your own then trust Contiki and they will make your trip very fulfilling. I would highly recommend them.
North Thailand in Four Days
Day 1 – Bangkok
The hustle of Thailand's capital will hit you the moment you land. Check in to your hotel first and do some DIY exploring today. Go for a massage and visit the nearby shrines. All of this can be covered on foot. Today is more about adjusting to the new environment.
You can also explore Grand Palace today which was built in 1782 and for 150 years the home of the Thai King, the Royal court and the administrative seat of government. This place gets very very crowded though, but beautiful nonetheless.

Although do not forget to explore the Chatuchak market in Bangkok and the streets at night here as well. During this time around the streets are bustling with people making it very lively. Go for some local food tasting and shopping.
Want to explore South Thailand as well, check out our Guide on Patong, Phi Phi and Krabi
Accommodation
I stayed in Nouvo City Hotel which was very close to shrines and Grand Palace. Right outside the hotel there were local delicacies and Thai massages shops that you can enjoy.
However, if you are looking for another options then you can book it here –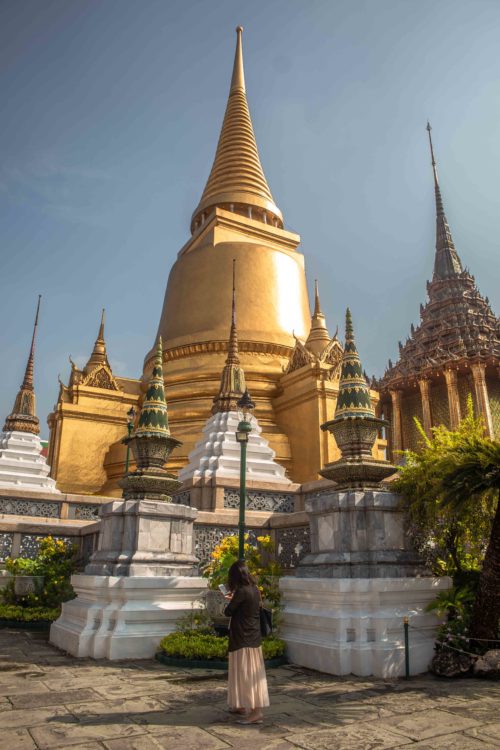 Day 2 – Kanchanaburi
Kanchanaburi is like an escape from the big city life. Over here you will enjoy waterfalls, rivers, mountains and lush green meadows.
Walk Over the Bridge on the River Kwai
The most touristy (and crowded) spot of this region is the iron bridge on the River Kwai. Although originally the river was not River Kwai. This railway is also known as the Death Railway as the construction of this bridge came at a cost of human life. The Railway line was constructed by the Japanese during World War II to connect Thailand and Burma.
Enjoy the River Kwai
We were taken to a stretch where there were guest houses, house boats floating river rafts lined along the River Kwai. You can take dip inside the river, swim or relax your muscles. It is a perfect place to be at and enjoy the nature.
Accommodation
We stayed in the Floating Jungle Raft Hotel which was one of the most picturesque places to be in. We were taken here by a local transport which was a boat and really loved the vibes of this place. I would highly recommend you to stay here.
However, if you are looking for another options then you can book it here –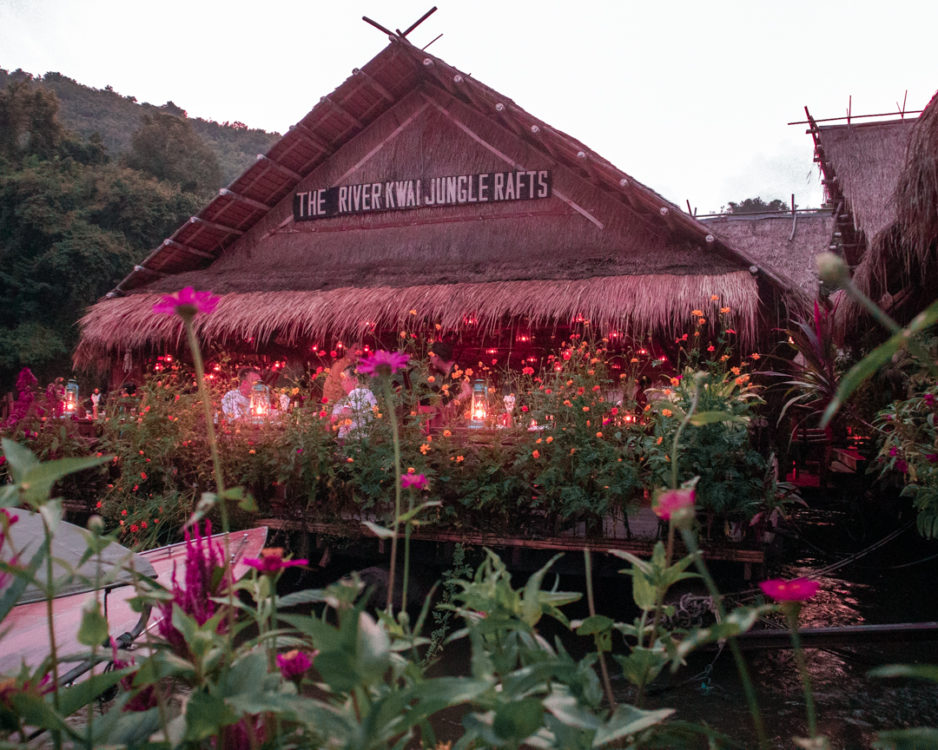 Swim at the Erawan Falls
Erawan Falls are breathtaking. There are seven waterfalls over here, however, due to lack of time we could only explore the third one. Swimming in the multi-leveled pools of the Erawan Falls is a spectacular feeling. You will also find fishes nibbling skin. So be ready for a free feet massage.
Cost: Entrance at the park is 300 baht (around $10).
Planning to go to Phuket as well? Then read – Things To Do in Phuket Thailand
Day 3 – Ayutthaya
Today you will move to Ayutthaya which was once the capital of the Kingdom of Siam which was destroyed by the Burmese in the 18th century. The best way to explore Ayutthaya, one of the best landmarks in Thailand, is on bicycles & cycle past ornate temples, towering spires, and quaint villages. Alternatively, you can grab a tuk-tuk if you fancy a less energetic trip.
Accommodation
To cut time, take an overnight train today to Chiang Mai which will save both time and money. The ride is very comfortable. You can easily get a good night sleep in the train.

However, if you are looking for another options then you can book it here –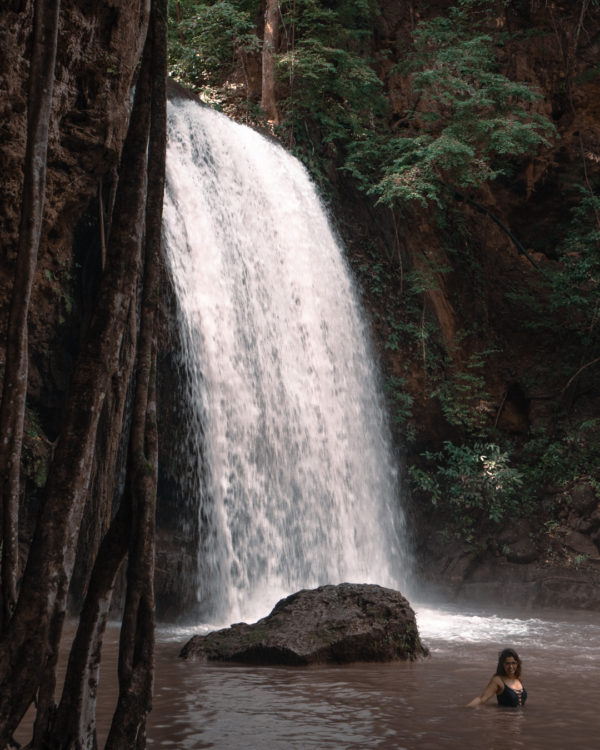 Day 4 – Chiang Mai
Chiang Mai is extremely peaceful and beautiful. The train ride itself will make you realise that. Start the day early by going to the Elephant Nature Park. The park is an elephant rescue and rehabilitation centre that not only provides a sanctuary for the elephants, but gives us the once in a lifetime chance to get up close to these gentle giants. You'll can feed the elephants and watch them splash around on the river bank.
Day 5 – Chiang Mai
Today go to extreme North of Chiang Mai and explore the waterfalls and National Parks this place has to offer. We left early in the morning to visit Doi Suthep and stopped midway to explore the Huay Keaw Waterfalls. Midway you can explore Wang Bua Ban Waterfall and Mae Sa waterfall if you have time.
The Route I Followed – Map
Below you can use the map as a reference to understand how far off these places are and what all you will be covering from Bangkok and above.
Planning to explore Ao Nang? Check out 6 Things to Do in Ao Nang Resort Town