Austin, Texas is a vibrant, sunny and a totally weird place. In fact, "Keep Austin Weird" is the city slogan which is touted proudly by locals and is definitely apt once you explore the city. So, if you are looking for a unique place to visit then Austin is surely it! And there are some really interesting things to do in Austin to keep yourself occupied.
"South", which is an annual conglomerate of film, interactive media, and music festivals is hosted in Austin. It is the most well-known festival, organized by "Southwest and Austin City Limits festivals".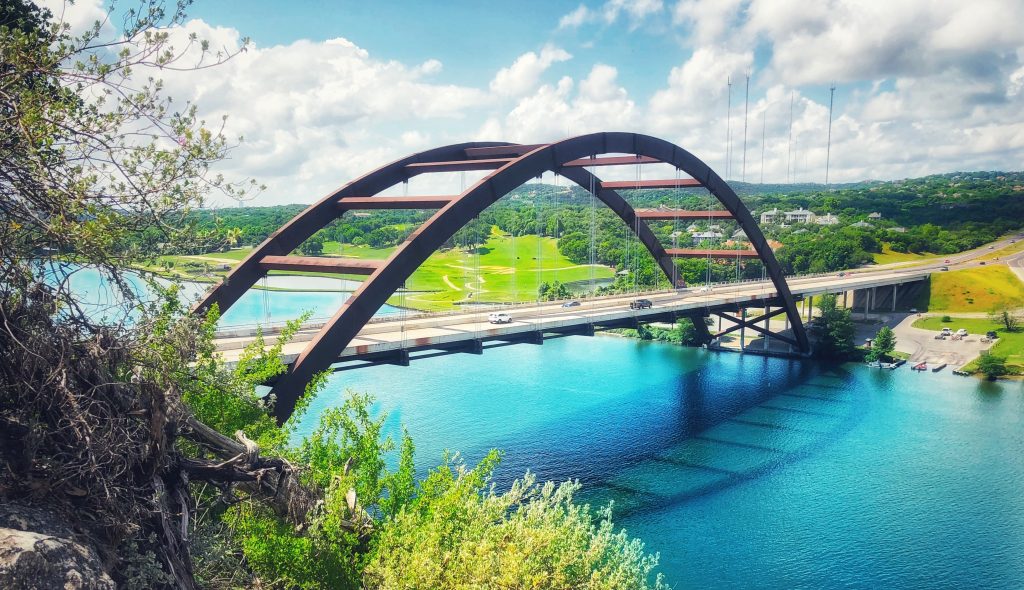 However, these events aren't the only thing defining Austin. It is also the state capital of Texas. And it is the home to the largest urban bat colony. Also, there are over 50,000 students at the University of Texas itself.
Further, due to large cluster of high-tech companies in recent years, Austin is now called "Silicon Hills". Austin is a city that embraces every one of every kind. It has so much more to offer than just festivals, food trucks, and micro-breweries.
So, here we have listed down the top 5 unique things to do when visiting Austin.
Things to Do in Austin
Deep Eddy Pool
A city-owned public pool, Deep Eddy Pool is also the oldest swimming pool in Texas! After being a local swimming spot for many years, it was purchased by the city and officially opened in 1936.
It features a large wading pool, swim lanes and plenty of grassy areas to sunbathe and hang out. Just outside the pool gates, there are picnic tables and sand volleyball courts as well. So, you can spend an entire day here, splashing around in the pool and having lunch nearby.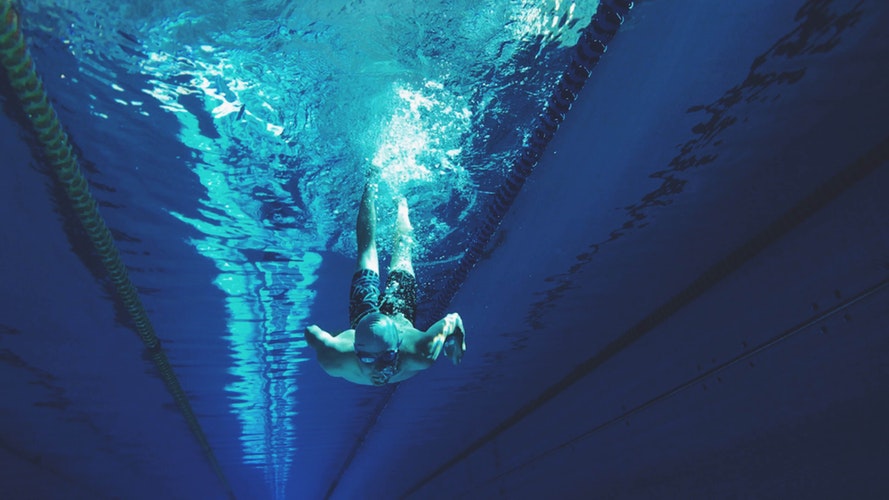 Texas is hot almost all year around. So, no matter what time of year you visit, chances are you'll be looking to cool off during the day. If you happen to be visiting during the summer months, Deep Eddy hosts "Splash Party Movie Nights"  as well. In these, they show family-friendly movies to those in attendance.
It might be unconventional but this is definitely one of the top things to do in Austin. After all, a little bit of pool time didn't hurt anyone.
Cost: Entrance fees for non-residents are $9 (adult), $5 (junior) and $4 (child)
S'mores at Halcyon
One of the best things to do in Austin is to try the s'mores at Halcyon. What's s'mores?
For those of you who are unfamiliar, a s'more is a typical campfire treat. And it is very popular in the U.S. and Canada. The dessert consists of a roasted marshmallow and piece of chocolate sandwiched between two graham crackers.
And Halcyon, a coffee bar and lounge, Halcyon serves these delicious table side s'mores. The sweet treat is so named because it always leaves you wanting "some more".
At Halcyon, they bring a small contained open flame to your table for roasting the marshmallows. And they have several toppings for you to choose from.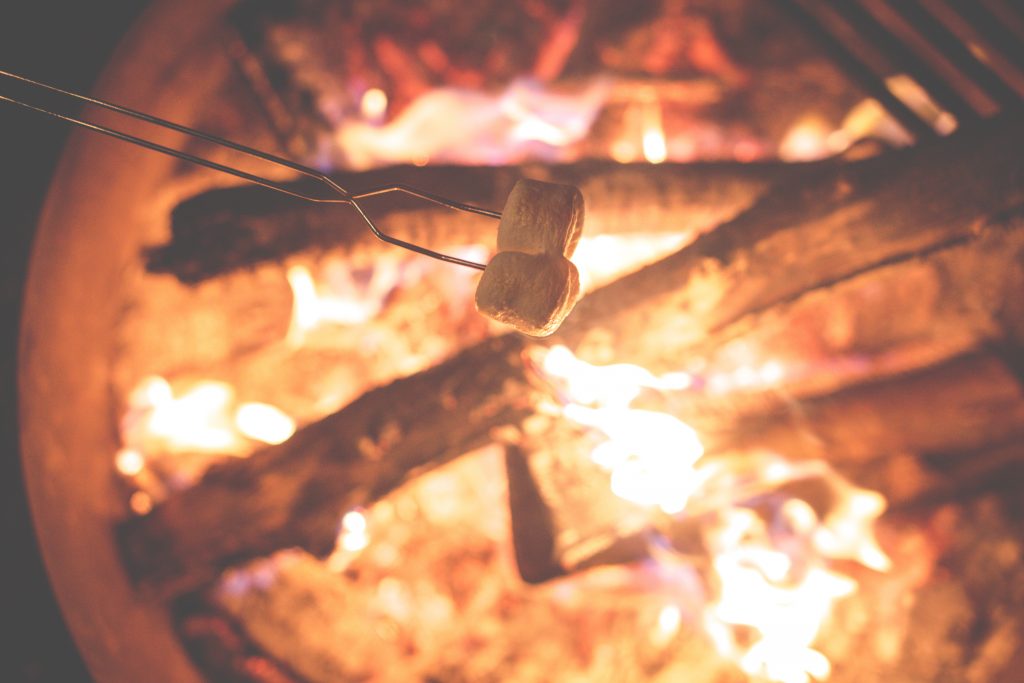 Also, they serve coffee, alcohol and other local beverages. So, if you need something to wash down this oh so delicious snack, they got you covered.
They also host multiple events during the week which can be fun to participate in. They have World Music Jam on Monday nights, trivia on Tuesday nights and reverse happy hour from 12am-close.
Cost: S'mores are $7 for 2 people or $12 for 4 people
Improv at the Hideout Theatre
If you want to laugh a lot then one of the best things to do in Austin is to go to the Hideout Theatre.
Here, you will be entertained by the city's best improv performers. You can watch a show here every Thursday, Friday and Saturday night.
Each show is given a theme such as Fancy-Pants Mashup, Austin Secrets or Silly Love Songs. The full weekend schedule is viewable online. Their longest running show, Maestro, has been performed weekly since 1999!
But as with all improv, each play and sketch is made up completely on the spot. And a lot of times, it is based on suggestions from the audience. This is definitely one of the most exciting and fun things to do in Austin. So, don't miss it!
Cost: $15/ticket
The Original Alamo Drafthouse Cinema
Situated on the historic 6th street, also known as "Dirty Sixth", is the original Alamo Drafthouse Cinema. With the original flashy Ritz sign out front and quaint lobby, the atmosphere of the theatre only adds to the experience the Alamo provides.
The Alamo Drafthouse isn't just your average movie theatre. They are completely dedicated to bringing the guests "the best film, food and drink to your seat." Their film selection ranges from new blockbusters to indie to oldies but goodies. And their menu, which is regularly rotated, can rival any restaurant in town.
It's also the only movie theatre where showing up early is a reward. For every movie shown, the employees create a compilation of clips that are directly related and complement the movie as part of the pre-movie entertainment.
Another truly unique aspect of their offerings is their themed series. Some of their most recently hosted themes include Afternoon Tea (period films served with tea), AlamoScope (presented in 70mm), Dance Parties (music video celebrations), Fist City (action/thriller series) and my personal favorite Master Pancake (movie mocking by comedians).
(Master Pancake showings typically sell out so I recommend purchasing your tickets in advance.)
If you've never been to an Alamo Drafthouse, it will change the way you think about movie going. Trust me, there is something unique about attending one of their signature series event at the original Ritz location.
Cost: $8 – $13 per ticket + any food or drinks ordered
Barton Creek Greenbelt
Barton Creek Greenbelt is the green oasis in the middle of Austin. It truly is amazing how the city noise completely fades away once you enter into the Greenbelt.
Located in south-central Austin, "the greenbelt" covers about 7.25 miles (11.67 kms) of land and offers over 12 miles in hiking trails. This makes it one of the most popular things to do in Austin for adventure enthusiasts.
There are multiple entrances to the greenbelt. So, no matter which area of the city you find yourself in, you can easily access this natural gem.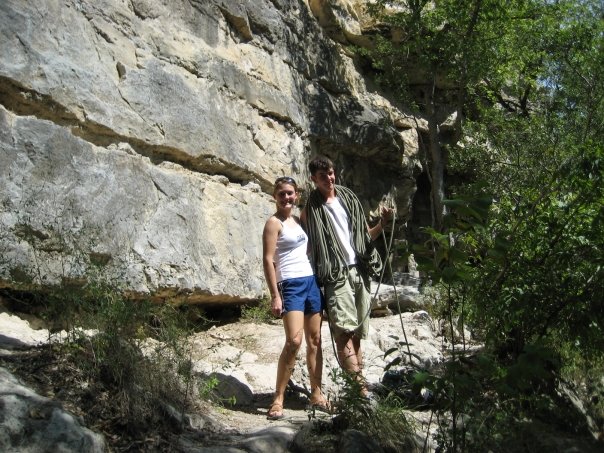 Popular activities in the greenbelt include hiking, mountain biking, rock climbing (limestone), swimming and bird watching.
Visitors can find a lot of shade cover in most areas of the park as well. But it is always a good idea tobring a lot of water and sunscreen with you. Texas is very sunny and can get quite warm during the day.
Cost: $0
Whether you are in town for a festival or passing by while on the road trip to the U.S., Austin is quickly becoming a top destination. Austin is unlike any other city in the state of Texas and it doesn't plan on fitting in any time soon.
Author's Bio
Tayler Gill is an online entrepreneur and travel blogger at travelingtayler.com. She travels the world through house sitting and teaches other remote professionals how to bring work/travel balance in their lives.