Anyone who collects firearms or wants a bit of pistol practice can appreciate the culture in Arizona, where residents are proud to own guns and ammunition. And in recent years, the state ranked as number one as the best state for gun owners by Guns & Ammo, especially those who enjoy using rifles and pistols. Travelers who are visiting the state can also enjoy stopping by a few gun ranges to practice the sport and improve their range.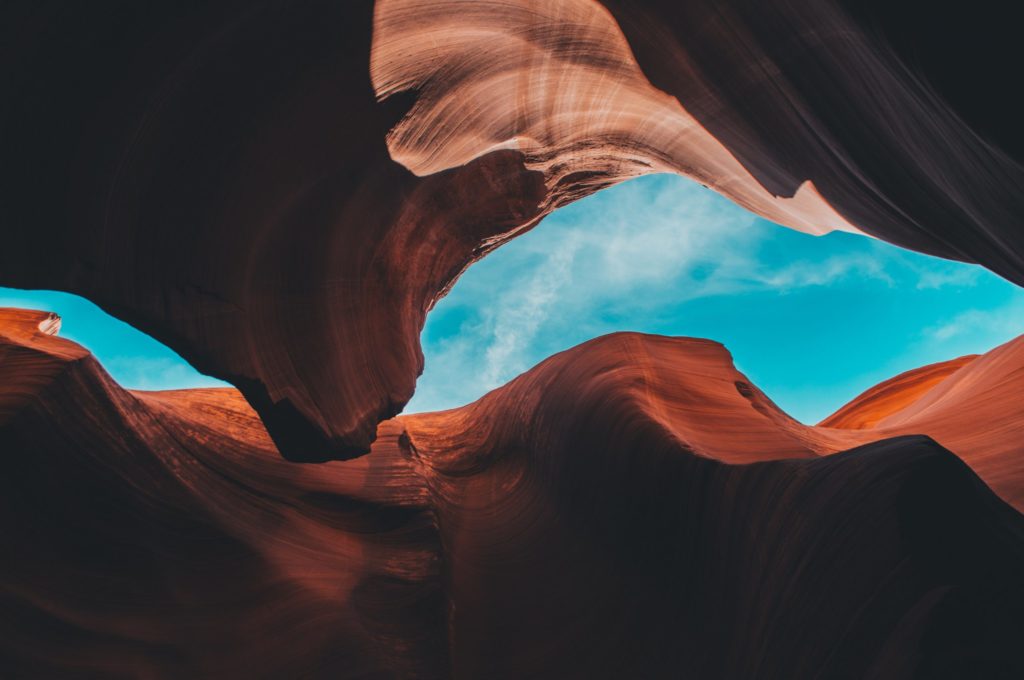 Here are a few amazing gun ranges that you can check out in Arizona while visiting here.
Top 6 Gun Ranges in Arizona
Shooter's World
This gun range is located in two different cities in Arizona and has established itself in Phoenix and Peoria. It welcomes an average of 12,000 visitors annually and is known for its 20 air-conditioned lanes. Patrons can cool off from the heat in the desert and take their time browsing the vast selection of guns, ammunition, and accessories.
The establishment hosts gun safety classes available or even becomes certified as an instructor with the courses provided. Shooter's World also boasts a variety of classes that include concealed carry permit courses, defensive pistol, NRA instructor certification, and combat handgun from the help of professional instructors.
Those who plan to frequent the gun range on a consistent basis can purchase a membership. Ladies can join in on the fun and attend on Fridays where they can have access to free-range time and free rentals all day. Handguns and protective gear are available to rent while practicing for added accommodation.
Shooters continue to return to these two locations for the fun target play, specialized tactical training, and outdoor training courses. They're also known to have weekly deals on the guns and ammunition they sell.
Those who visit the Phoenix site and are touring the local area can take advantage of mansion rentals in Arizona to enhance the quality of their trip instead of staying in a hotel. The state is home to many different mansions, which often offer sprawling views of the desert and are outside of the busy downtown area. Mansions are ideal to rent for several days or for an extended stay because they can accommodate a large group of people and offer access to amenities that include home gyms, pools, movie theaters, and professional kitchens.
The Cowtown Range
Located in Peoria, AZ, The Cowtown Range invites visitors to improve their skills at a unique training and shooting facility. The picturesque location offers sweeping views of the desert where visitors can look out at rolling hills, valleys, and cliffs. This site is appealing to visitors due to how remote the city is, which makes it a peaceful and tranquil setting to shoot guns.
More than 78 acres of land is available, which is located a few miles south of the Lake Pleasant dam. Guests can take part in shooting from covered long-range platforms, which are appealing because they overlook desert canyons and offer a bit of a challenge.
The gun range also appeals to visitors because it has been used as a movie set in the past due to its beautiful and expansive landscape. Over 200 movies and television shows have been filmed at the location. It's also the perfect spot for western films due to its desert views.
The private, members-only facility also attracts the nation's elite military special operations units and is where some of the U.S.'s best shooters prefer to practice. This range also stands out for the night shooting that is available to visitors. Guests will also find memberships available, which offers privacy and exclusivity, discounts on training courses, priority access to different range bays, and specific gear that is only available to members.
C2 Tactical Gun Range
As one of the most popular gun ranges in Arizona, C2 Tactical Gun Range located in both Tempe and Phoenix. The Phoenix establishment allows visitors to book reservations 24/7 and has the largest selection of guns and ammo in the state. Customers can access 29 shooting lanes in a 25,000 square foot indoor range. Over 30 specialized firearms and training courses are available with NRA certified instructors and curriculum. The establishment carries all major brands.
Memberships are available for those who want to obtain discounts on the services and products offered at the location.
The establishment has over 17,000 square feet and offers bachelor or bachelorette parties and shotgun weddings. In 2013, it was voted the top shooting range in Arizona.
Scottsdale Gun Club
Scottsdale Gun Club is one of three gun ranges in the state to earn a five-star rating by the NSSF. The establishment is open to the public and offers 32 air-conditioned lanes, which allows customers to have access to state-of-the-art equipment. The sound-dampening technology provided in each lane offers added convenience and comfort to patrons. Touch-screen panels and a 360-degree rotating target system are also what make the gun range stand out in Arizona.
As the largest indoor shooting range, Scottsdale Gun Club invites visitors to shoot handguns, rifles, and even machine guns. Customers can bring their own guns are choose from over 255 firearms to rent at the facility. The programmable target system offered allows users to create different challenges, depending on their skill level, whether you're a beginner or a skilled marksman.
Range masters are available at the establishment to ensure visitors have a safe, fun, and exhilarating experience where safety is the top priority. Visitors don't need to be a member or even own a gun to participate and practice their shooting skills. Range fees are waived for members. You can enjoy shooting up to 8,100 feet pounds of muzzle energy and use up to 45 air filters on each lane to take advantage of cool, clean air in each season. Each lane is also rifle capable and can be shot with any type of firearm.
The establishment hosts private parties, ladies' night, and date night to accommodate different types of groups and occasions throughout the year.
The Tucson Trap & Skeet Club
Serving southern Arizona since 1948, The Tuscon Trap & Skeet Club is a shotgun-only range and is an 80-acre site. In 2011, the establishment added 300 acres of leased land to accommodate the growing number of people visiting the site each season.
As one of the largest shooting facilities in the U.S., The Tuscon Trap & Skeet Club offers 50 Trap Fields with Canterbury system, 13 skeet fields, and two five-stand fields. Visitors can also take advantage of a five-station sub-gauge sporting clay course, five international bunkers, two wobble traps, free wi-fi, a 9,000 square foot clubhouse, and a helice ring (ZZ Bird).
A restaurant and bar are also available at the facilities to ensure patrons can enjoy their stay and take a break during the day for dining. Additionally, 200 full-service RV hookups are also provided for those who want to stay on the grounds. Due to the long list of accommodations provided, it makes it an ideal place to visit with a group or take advantage of the services for several days with a prolonged stay.
Those who are looking to upgrade their guns and purchase more ammunition can also visit the pro shop to browse a large selection of brands without having to leave the facility.
Ben Avery Shooting Facility
Ben Avery Shooting Facility is one of the largest shooting facilities open to the public in the U.S and first opened in 1957. Customers favor the establishment because it's situated on 1,650 acres and is where many state and national class competitions are hosted each year. It's earned a five-star rating with the National Shooting Sports Foundation and welcomes over 20,000 shooters annually.
It's operated by the Arizona Game and Fish Department and has everything from small-bore rifles to sporting clays. It offers a wide range of target-shooting opportunities with qualified and professional instructors. 67 shooting tables with two shooting positions each are offered. Visitors are encouraged to bring the correct ammunition for their firearms. They also offer on a first-come, first-serve basis and do not close down the facility for any type of events or private parties to ensure visitors can enjoy the services year-round.
The establishment works hard to maintain a fun and safe facility where men, women, and children over the ages of five are welcome. Visitors of all skill levels can be challenged and improve their abilities while practicing shooting. On the firing line, you can find trained safety officers to oversee safety and providing coaching to visitors when it's necessary.
The beautiful landscape at the Ben Avery Shooting Facility is another reason to visit the facility where flat grounds and rolling hills are present. The gorgeous views contribute to the quality experience provided to ensure visitors aren't stuck indoors while shooting.
When you're ready to have a bit of fun on the gun ranges or work your way up to a marksman, there are a number of top places to visit in Arizona. By knowing the best places to stop by, it can allow you to book your stay around the establishment to ensure you get the ultimate shooting experience.