Duration – 4 days
Budget – INR 3,000 to INR 4,500/-
Delhi – Mandi – Ghatasani – Barot – Winch Camp
Lying in the Mandi district, Barot is a small village that lies beside the Uhl River. If you are looking for a secluded and a less touristy hill station in India, then Barot is the perfect heaven to go to. It is famous for its trout fish, trekking and camping activities.
Furthermore, it is also known as the "trekker's paradise".
Below, I have provided a step-by-step guide to both Barot and Winch Camp that can be covered together. I have also listed down the cost and accommodation facilities, along with other trekking destinations that you can explore near Barot!
Also Read – 14 Cafes and Restaurants in Bir Billing That I Tried
https://www.instagram.com/p/BezeGCMF0MZ/?taken-by=unravelling_travelling
Best Time to Visit Barot
Barot is an evergreen place and can be visited anytime. Although do avoid travelling to this side during the rainy season. Even though the village will be at its greenest, the landslides can become a huge problem while travelling here.
If you want to experience snow laden lands, visit this place between November to February.
Barot In Summer: Summer in Barot stars in April and lasts till the month of June. It is very touristy during this time as compared to the rest of the seasons.
Barot During Monsoons: Monsoon stars in July mid and lasts till September end
Snowfall in Barot: Winter season starts from October and you can witness Barot fully covered in snow in the months of December, January and February
How to Reach
How to Reach Barot from Delhi
There are no direct modes f reaching Barot. You would have to change buses twice to reach here. I feel bus is the best way to reach here, however, if you are coming from far off places apart from Delhi, below is all the options that you can consider.
By Air
The nearest airport to Barot is Dharamshala. From Dharamshala, the distance to Barot is about 4 hours. Getting a shared cab or a bus from Dharamshala to Barot won't be an issue.
By Road
Bus: There is no direct commute to Barot. You have to change twice to reach this beautiful village. The route that follows is – ISBT Kashmiri Gate, Delhi – Mandi Bus Stand – Ghatasni – Barot.
Both ordinary and Volvo for Mandi are easily available at ISBT Kashmiri Gate. It takes about 10 to 12 hours to reach Mandi and once you do, take a bus till Ghatasni. The first bus starts around 8 AM from the Mandi Bus stand and the last bus leaves at 2 PM. From Ghatasni you again can take a bus to Barot. 
The entire journey will be of 12-14 hours. Buses from Mandi for Ghatasni leaves frequently, however, for Barot you might need to wait. You can also take a shared taxi or hitchhike from Ghatasni to Barot which will help you to reach Barot quicker.
Train: The nearest railway station is at Pathankot and I suggest you book a train well in advance on www.irctc.co.in as the seats fill up fast. Now if you are reaching Pathankot, there are no direct buses from here. From Pathankot, you have to first reach Palampur which is at a distance of 114km. It would take 3-4 hours to reach Palampur.
From Palampur, there are many local buses that go till Barot. You can also get down at Bir Billing, explore this place a little and then move on to Barot.
If you are planning to go to Bir, read our guide here – Bir Billing Travel Guide
How to Reach Winch Camp from Barot
There is a 'Khooni Ghati' in Barot's Winch Camp. We climbed all the way up this 'Ghati' by trekking through the dense forest areas. We were without any trekking guide so with the help of haulage of the Khooni Ghati that ran all the way up to the Headgear Camp we climbed up, leveraging it as our direction.
Once you climb all the way up the haulage, you will arrive at the Headgear camp. Towards the left of it, a 3 KM long horizontal rail track has been laid out that stretches all the way to the Winch Camp.
Now, this does not necessarily mean that you have to take this path. There is an easier route up to Winch Camp in Barot that the locals know about. You can, in fact, take another route as well that starts from Joginder Nagar instead.
You can hire a guide, or ask the locals the start point for Winch Camp. There is an easier route to reach Winch Camp with a proper trekking pathway. This trekking path is not as steep as the 'Khooni Ghati' one.
Places in Barot to Visit
Uhl River
Barot is right next to the Uhl river. You can actually enjoy your meals sitting beside the river itself
Nargu Wildlife Sanctuary
Nargu Wildlife Sanctuary is situated across the Uhl river and if you are lucky you can spot the Himalayan Monal, Black Bear, and Ghoral
Barot Temple
The temple is located at the banks of the river that can be visited after trekking down the hill for about 10 minutes
Shanan Hydel Project
This Hydel project is the main reason for Barot's existence. Its history dates back to 1924 and was built by a Britisher Col. Betty
If you are planning to go to Triund, read our guide here – Triund Travel Guide
Things to do in Barot
Trout Fishing
You can easily get a license for trout fish for INR 100/-. You can either visit the trout fish farms or take prior permission for fishing here
Trekking
Barot is a paradise for the trekkers. Many treks start from this place and if you have a handful number of days in your hand consider trekking to these places as well.
The trekking trails include treks to Bada Bhangal, Kullu, Manali, Billing, and Kothi.
Nature Camping
In Barot, instead of staying in a homestay, you can camp next to the Uhl River as well. It feels really peaceful while camping and lying right next to the river and listening to the peaceful melodies of the river.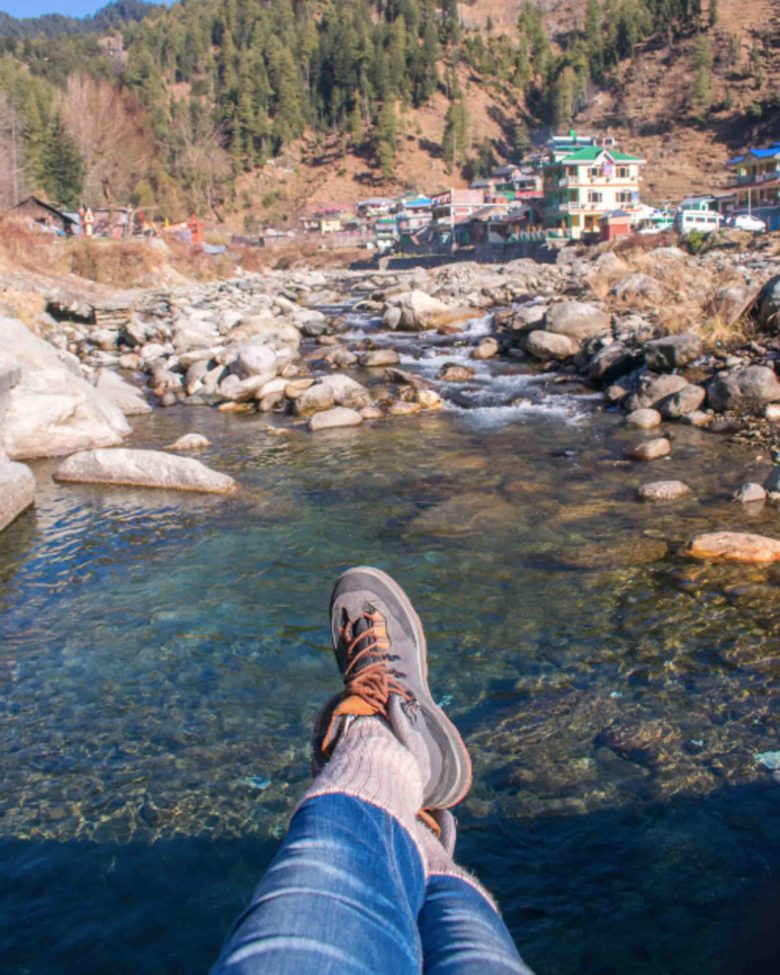 Itinerary
Day 1 – In Barot
You will reach Barot at noon if you start from Delhi at night. Relax and take a little rest in the hotel today. Mostly your hotel will be next to the Uhl river which is very relaxing. Soak in the green and walk around the village and during the night sit beside the bonfire near the river stream and watched star trails creating magic above.
Further, the homestay we stayed in served us food – both lunch and dinner. So we had to do nothing but relax. Also, the food was mouthwatering and delicious.
Accommodation
We stayed in River View Homestay. You can contact Mr Amichand Thakur at 09418763841, 09736550312 to check for availability.
Day 2 – Winch Camp
Winch Camp can be reached from Joginder Nagar as well and most of the travellers take this route only. However, if you want the best of both the places, try reaching Winch Camp from Barot and follow the route that I followed.
About Winch Camp
Winch Camp is the highest settlement in the Joginder Nagar at an altitude of 2,400 meters. This Killer Valley used to take people from Headgear Camp to the Barot village through its steep gradient. The slope is actually 90 degrees at some of the places. But back in the days, in one of the incidents, the car got overloaded with people and the ropes broke down. Everyone in the car died, except one. Hence the name 'Khooni Ghati'.
The haulage way car connects Joginder Nagar valley to Barot valley and in between, there are several stations. Although in Himachal Pradesh the trolley is managed by Punjab Government.
Trekking Path
Have breakfast in Barot and carry some snacks and water before leaving for Winch Camp. It is important to carry food along because there are no shops on the way to Winch Camp.
It takes 3-4 hours to reach Winch Camp from Barot. The hike is not difficult and if you are with a local he can guide an easier path for you. Since we did not have a guide the haulage was our guide.
You can, in fact, pitch your own tents and spend a night here. I would strongly suggest you do this as the sunrise and sunset from up here are amazing! Do not miss it! Imagine reaching a height from where you can see the entire Joginder Nagar and Mandi as well as watching the sunset while sipping away your warm tea.
Further, you can contact a trekking company as well. There are many tours that leave for this tour from Joginder Nagar to Winch Camp. You can contact them instead so that they can make arrangements for you for the stay. (More details below)
Day 3 – Exploring Barot
Leave early in the morning from Winch camp to try trout fishing and other activities. Today you can explore Nargu Wildlife Sanctuary, Barot Temple and Shanan Hydel Project
You can also head to Bir Billing today. Read Our Bir Billing guide here – Bir Billing Travel Guide
Accommodation in Barot and Winch Camp
In Barot
There are many homestays and hotels that you can book right on the spot. In fact, we went in the month of March and at that time only a handful of tourists were there in the village. 
I stayed in the River View Homestay which faces the Uhl River. The family is really sweet and homely. Their food is marvellous. Also, the stay is really comfortable and cheap.
You can contact Mr. Amichand Thakur at 09418763841, 09736550312 to check for availability.
In Winch Camp
Since there is no accommodation available here, carry your tents along. You can either carry your own tents or rent them from Mandi itself. Tents are easily available on rent in Mandi along with sleeping bags.
If you are not comfortable in camping alone in this place, contact a trekking company. There are several companies that can arrange camps for you here.
What you can do is, search for a tour that is going to the Winch Camp from Joginder Nagar and contact them to ask the cost for just the stay instead of opting for their whole package. This will be cheaper and you won't have to skip on Barot as well.
Typical Cost
Accommodation
Barot: River View Homestay will cost you less than INR 500/- and their meals will cost another INR 100-200/-
Winch Camp: If you are taking your own tent to the Winch Camp, this cuts the cost further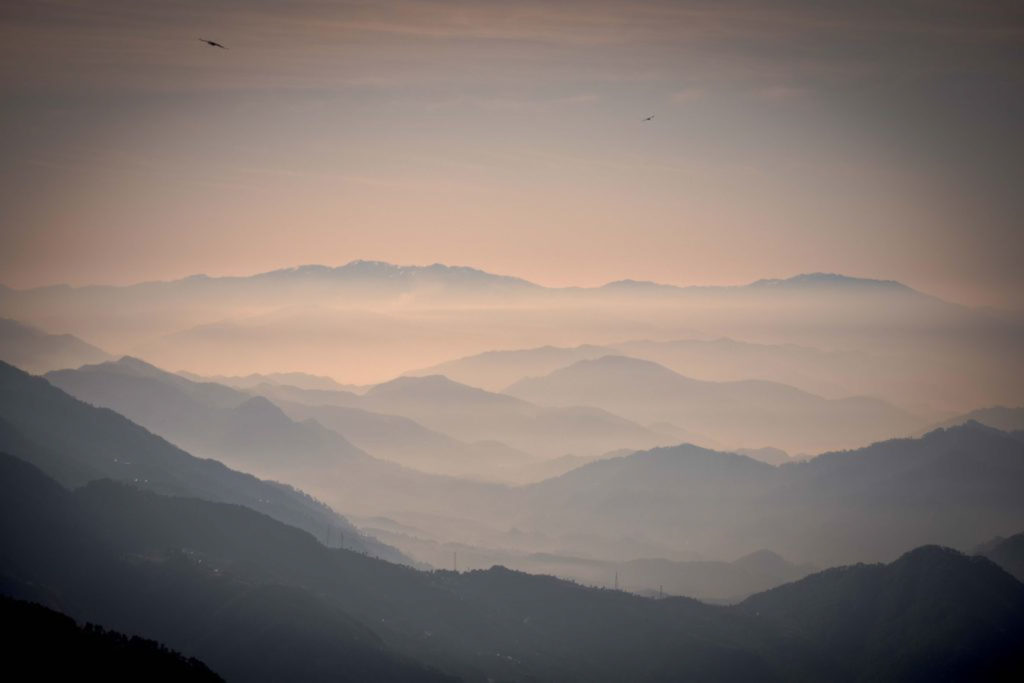 Bus
Depending on your preference, you can either take an ordinary HRTC bus till Mandi which costs INR 500/- or if you want your journey to be comfortable, take a Volvo bus that will cost about INR 1,000/-.
Buses to the rest of the places are fairly cheaper. The total bus cost to reach Barot won't cost more than INR 500/-.
From Mandi, you can head out to some other places in Himachal like Kasol, Kheerganga, Prashar Lake, Tirthan Valley, Manali, etc.
ATMs/Petrol Pump/Network
ATMs:

Please take out cash from Mandi itself because ATMs are not available in Barot

Petrol Pumps:

Mandi again is the nearest place to find a petrol pump. So do not forget to fill your tanks if you have your own vehicle

Network:

You will get the network in Barot of all the service providers, but none in the Winch Camp
To wrap things up, I will highly recommend you to trek to Winch Camp from Barot itself. Not only you will get to see two places at the same time but it is more picturesque and beautiful. You will also get to see the Khooni Ghati as well.
Barot is a really quaint and peaceful place and one can never return from here without experiencing these. It is a must go to place for all the travellers and with the help of this guide, you can as well plan it within a budget.
I hope this helped you and you are eager enough to explore both the places together. Do comment below if you have any queries about the trip!