Underestimating my own city for quite a long time, I have made this brief list of the coolest things to do in Delhi. If you are visiting Delhi for just two days, then you should definitely check out the below list.
This way you can experience this metro city in the most experiential manner ranging from its heritage to food, from colonial to modern and from café to coffee.
Take a Heritage Walk to Revisit the Mughal Era
Delhi is laden with architectural marvels and Mughal Era Tombs and its forts definitely top that list. Start your morning by visiting the Humayun's Tomb where the history is as extensive as its Kota and marble detailing.
Enjoy a beautiful sunset from one of the highest most points in Delhi, i.e., Tughlaqabad Fort. You can also pay a visit to an equally stunning Safdarjung Tomb too.
Further, you can also pay a visit to Nizamuddin Dargah on Thursday evening can land you in a Sufi paradise where Qawwalis take place. The timings for Nizamuddin Dargah is every Thursday 9 pm onwards
Nearest Metro Stations
Jor Bagh – Humayun's Tomb, Safdarjung Tomb
JLN Stadium – Nizamuddin Dargah
Govindpuri – T

ughlaqabad Fort
Read more on how you can spend your weekend near Delhi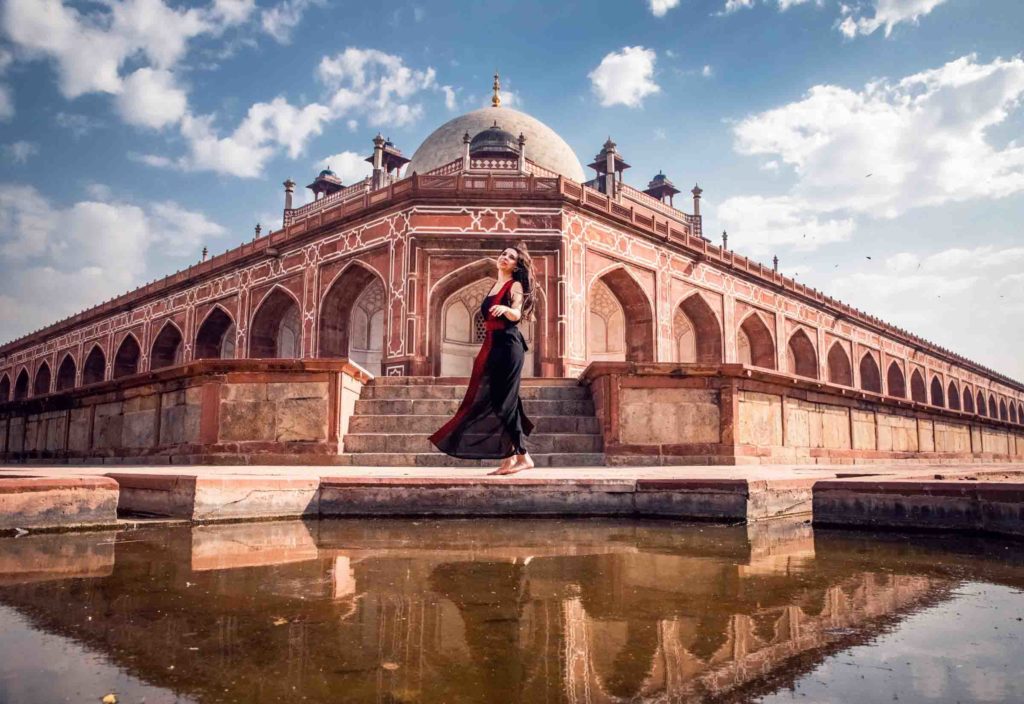 Take Your Taste Buds for a Ride in Old Delhi
From Chawdhi Bazaar to Chandni Chowk, from Paharganj to Darya Ganj, Old Delhi is full of appetizing and scrumptious eateries even in the corners of its alleys. One can literally smell the Indian flavors from far away.
Start your day by having a plate of Lotan Chole Kulche in Krishna Nagar. Reach there early morning around 6 am otherwise, you will have to return empty handed. That fast they get over.
After this move to Paranthe wali Gali in Chandni Chowk where there are more than 100 hundred varieties of Paranthas available. Don't miss the to sip on the savory Kanji Wada from the streets and then jump on to Kulhad wali Lassi in Galli Kuppewaali.
For your lunch, you can head to Paharganj for Sitaram`s Chole Bhature or Meghraj and Son`s in Chandni Chowk near Fatehpuri Masjid.
End your day with snacks like Natraj`s Bhalla Papdi, Jalebi from Jalebiwala, Japanese Samosa from Lajpat Rai Market or Giani`s Kulfi Faluda; all in Chandni Chowk. Craving something cool? Try Mohabbat ka sharbat near Jama Masjid and Daulat ki Chaat (available only in winters) on the road perpendicular to Red Fort.
Nearest metro stations
Chandni Chowk – Paranthe wali Gali

Chawdhi Bazaar

Ramakrishna Ashram Marg – Sitaram Chole Bhature
Krishna Nagar Metro Station – Lotan ke Chole Kulche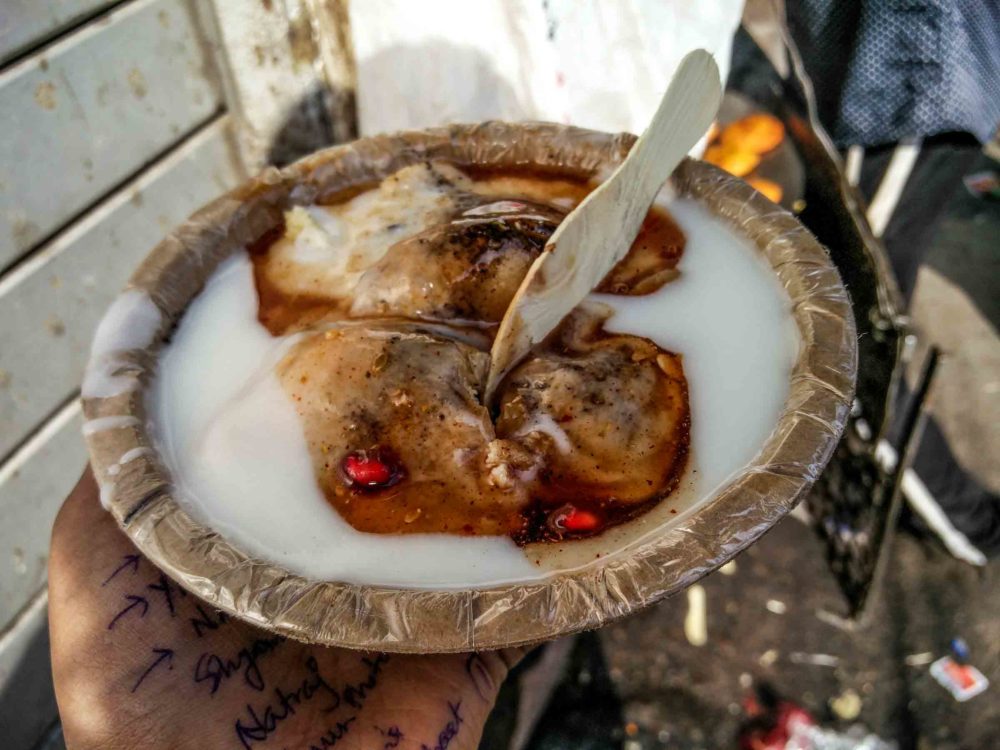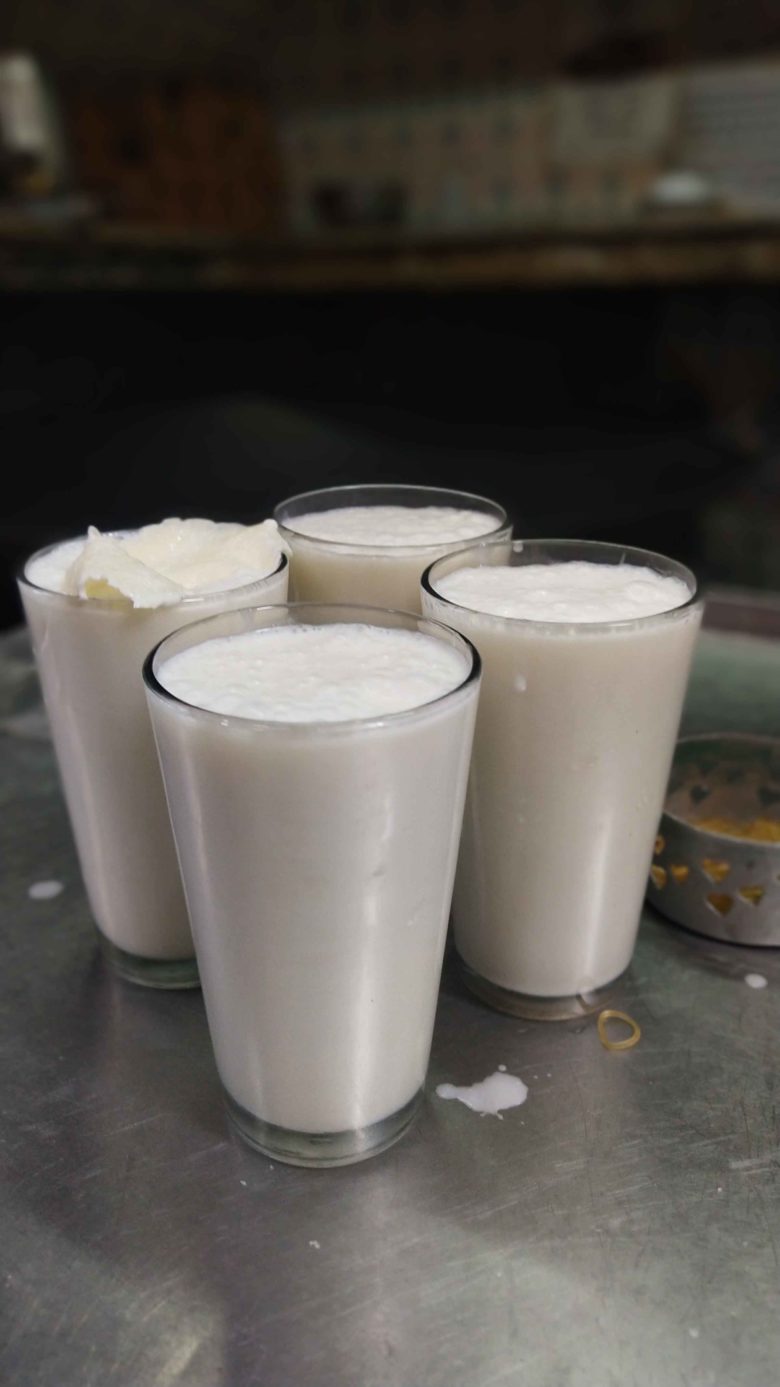 From Books to Exhibitions, Say Hello to Your Inner Nerd Here
For once don't be a lazy bum on a Sunday because one huge second-hand books` market gets set up in Daryaganj, every Sunday morning. Pick the book you always wanted to buy but were short on budget. Also find some classics, old school comics and numerous magazines too.
After filling your bag with dozens of books, head to South Delhi to spend your time in the best of Exhibition centres. Indian Habitat Centre, Indian Islamic cultural centre, India International centre are a host to various exhibitions and curated art shows, also movie screenings. Make the most of your time meeting new people and learning more than ever here.
Apart from this British Council is a wonderful place to look for amazing books and catch on some work of the world-renowned artist.
Nearest metro stations
JLN Stadium – IHC, IIC, Indian Islamic cultural centre
Janpath – British Council
Delhi Gate – Daryaganj Sunday Market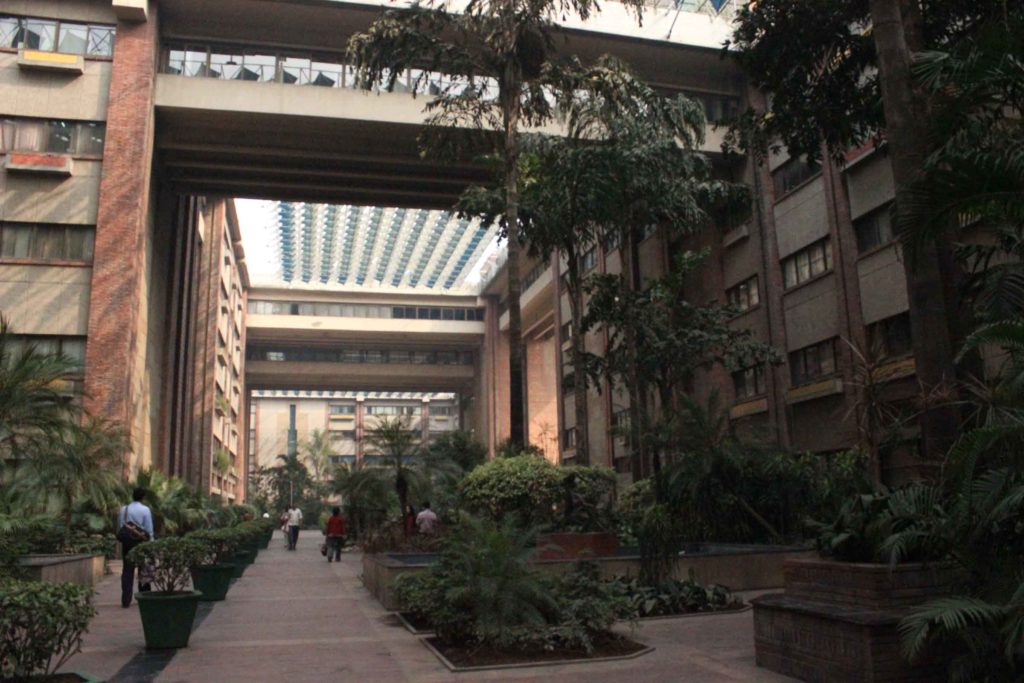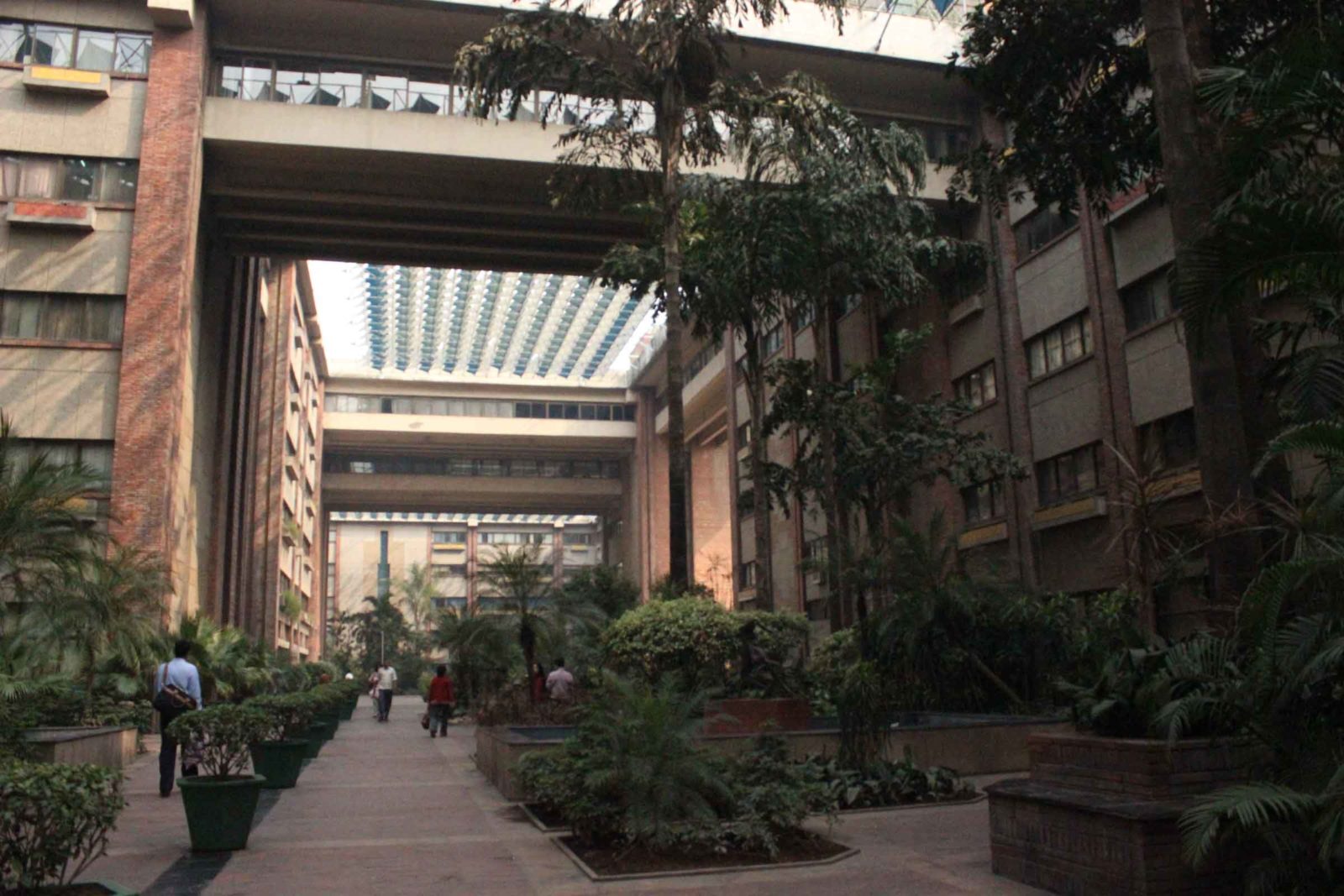 Do the most coveted religious circuit of Delhi
Take the feel of what secular India feels like by trying this religious circuit. Climb some hundred stairs in Jama Masjid and get to see the Old Delhi`s glory from the top of the Masjid Minar.
Dance to the tunes of Hare Krishna at ISKCON Temple which is located near Nehru Place. You can also visit the Lotus Temple which is at a walking distance from here and signifies Bahai faith of worship.
Light a candle at Connaught Place`s Sacred Heart Cathedral Church and feel at your calmest by this time of the day. Conclude your evening by visiting Bangla Sahib Gurudwara in Connaught Place and gorge on some delicious langar and Kadha Prasad.
Nearest metro stations
Chawdhi Bazaar – Jama Masjid
Nehru Place – ISKCON Temple
Kalkaji – Lotus Temple
Rajiv Chowk – Sacred Heart Cathedral Church
Barakhamba Road – Bangla Sahib Gurudwara
Also Read – 54 Hill Stations in India that We have Explored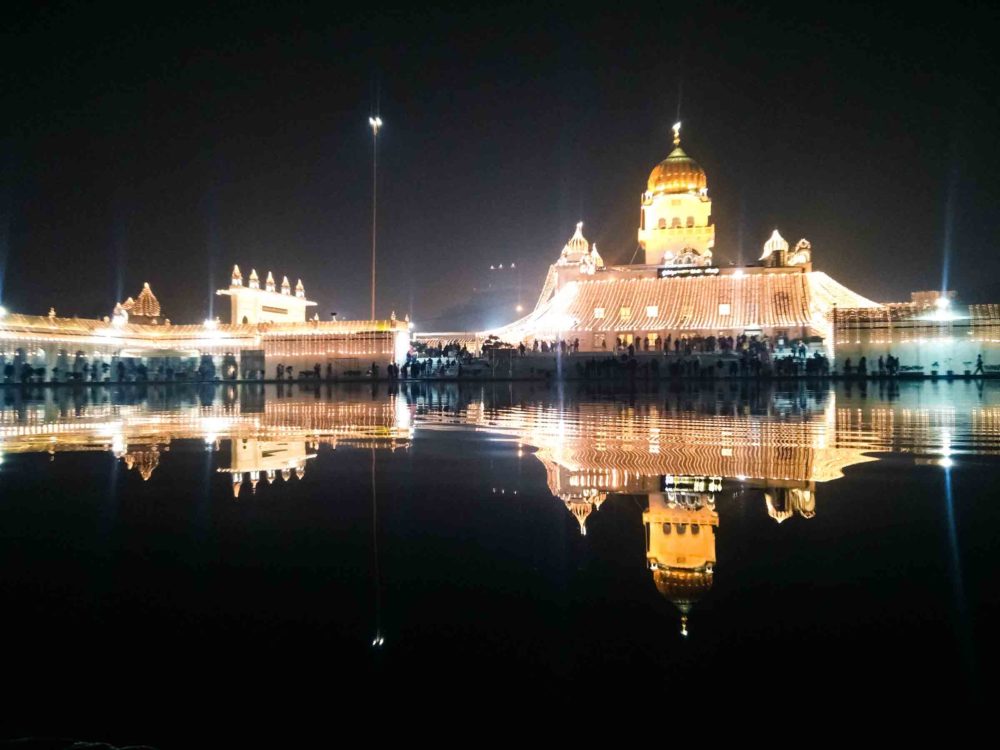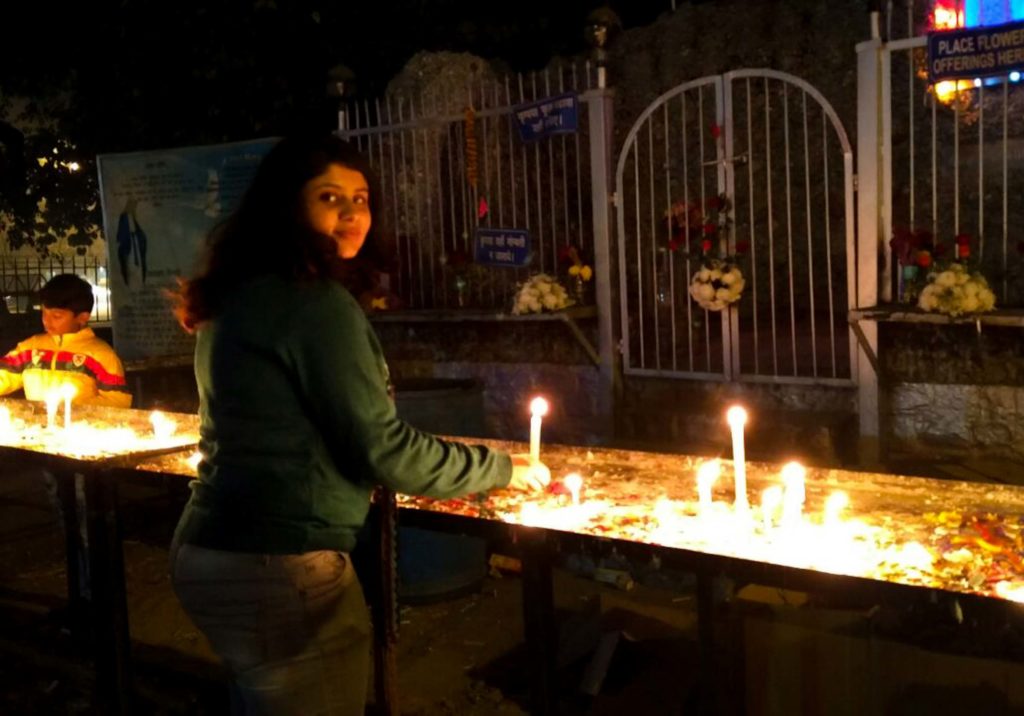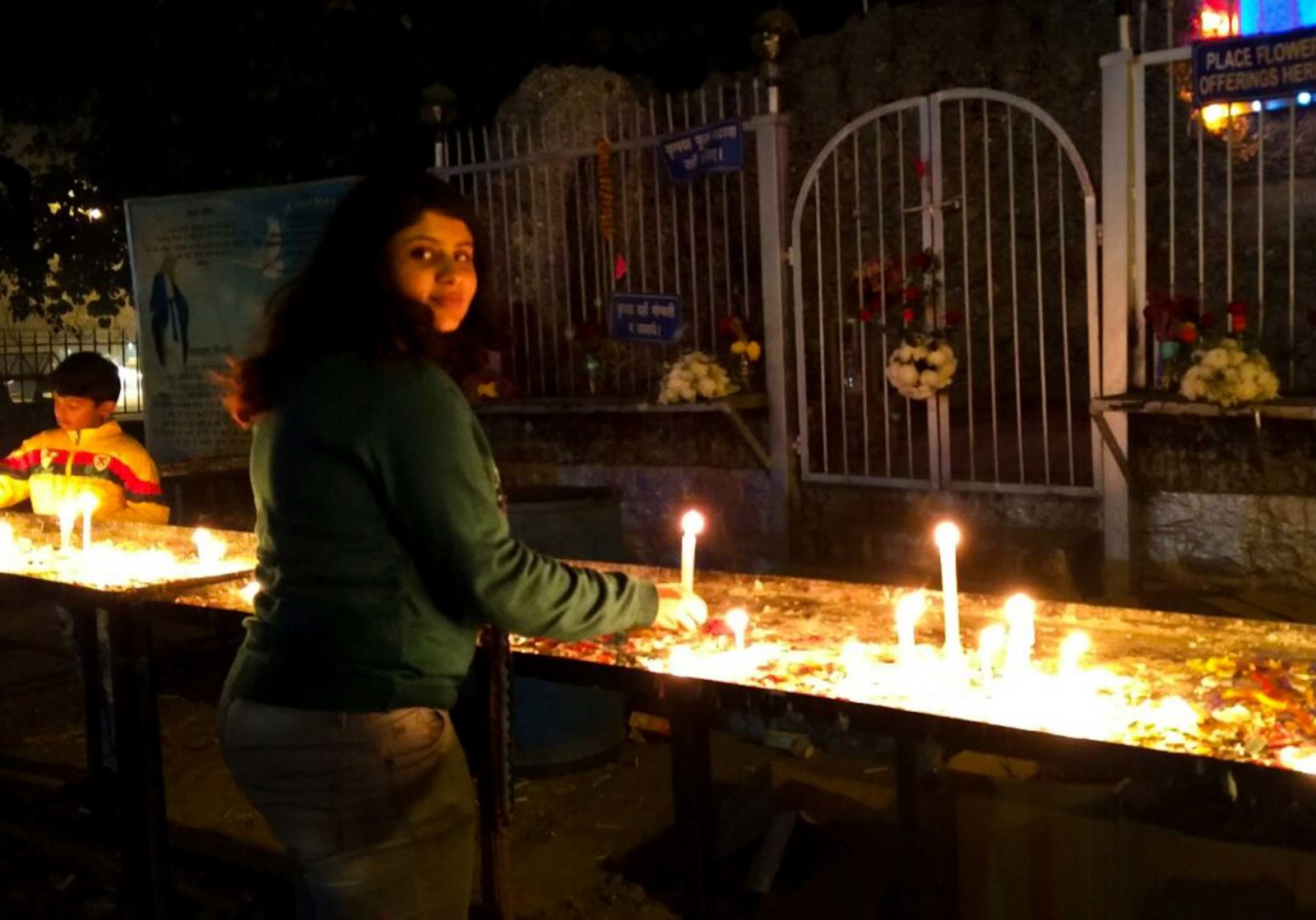 Café hopping in North Campus to soulful coffee dates in South Delhi.
North Campus is definitely one of the most happening places in Delhi. A place of full of life, people, nightlife, colors and cafes. For college going students, it is the perfect place to sit in some budgeted but coveted cafes. Some of the best cafes in Delhi are located here only. So, lose yourself and mingle amongst the streets of North Campus.
And if you are someone who likes to spend some quality alone time or with someone special, then you should definitely not miss going on a Coffee date in Champa Gali which is in Saket. It is literally an alleyway but beautifully decorated with fairy lights and dotted with cafes like Blue Tokai, Jugmug Thela and the others. And if you are lucky then you might find some acoustic sessions as well which are going on there.
Nearest metro stations
Vishwavidyalaya – North Campus
Saket – Champa Gali
BONUS | A Winter Morning by the Yamuna Ghat
In an age of environmental degradation, sure Yamuna Ghat is definitely not the place to be at but on a winter morning when you see the migratory Siberian birds fill the landscape against the Yamuna and the rising sun, it definitely feels nothing less than magic.
Nearest metro stations
Kashmere Gate – Take an auto from the metro station at 6 am and get down at Nigambodh Ghat no. 24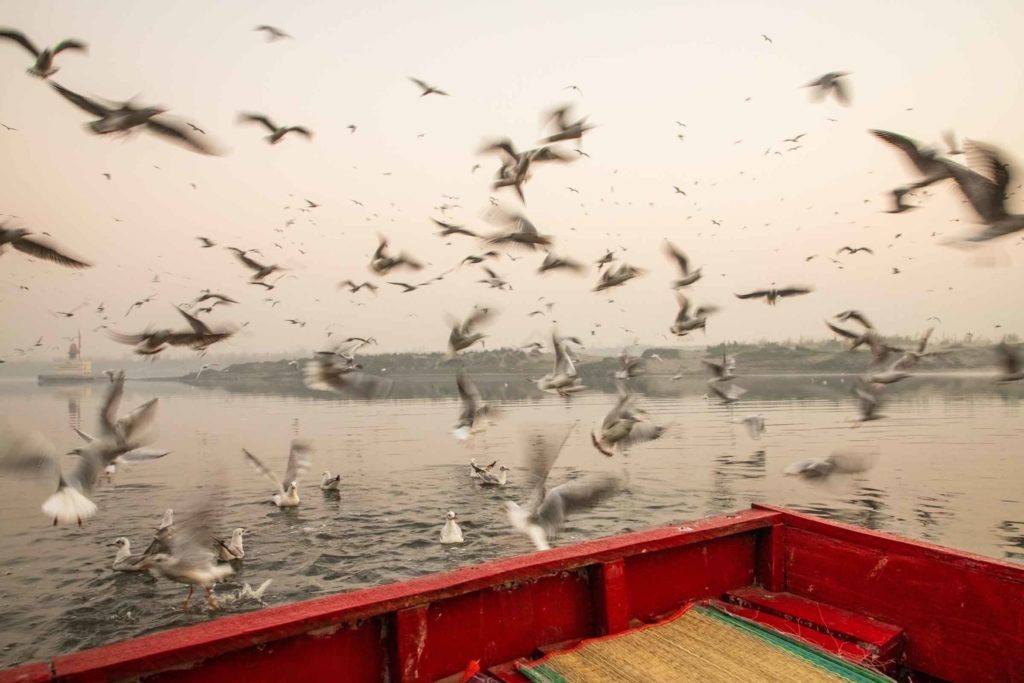 Author's Bio
Niharika (The Iffy Explorer) graduated as an architect, developed a fond love to travel through her course and an urge to see places, people and their habitats. She likes to explorer places through her photography, poetry, and blogs. Inspirational stories about people fuels her desire to explore more. You can find her work on Instagram, YouTube, and Facebook.