Below the Himalayan foothills is the beautiful city of Rishikesh. Rishikesh is known as the land of the saints or the land of the gods. Life in India is great, more so when you are live in one of India's most beautiful cities reflecting and containing spirituality, community, and devotion.
Rishikesh has everything that feeds the entire soul. It has beautiful temples, breathtaking waterfalls and natural landscapes, delicious food, and warm-hearted and welcoming people. People in search of the 'Truth' and the divine, traverse to the city of Rishikesh.
Rishikesh also is one of the most prominent and active yoga hubs in India. In fact, it is popularly known as the 'Yoga Capital of the World'. There are fantastic yoga schools (make sure you have good comfortable yoga pants if you wish to enroll in these school or practice yoga at home) that conduct yoga teacher training courses and yoga retreats in India.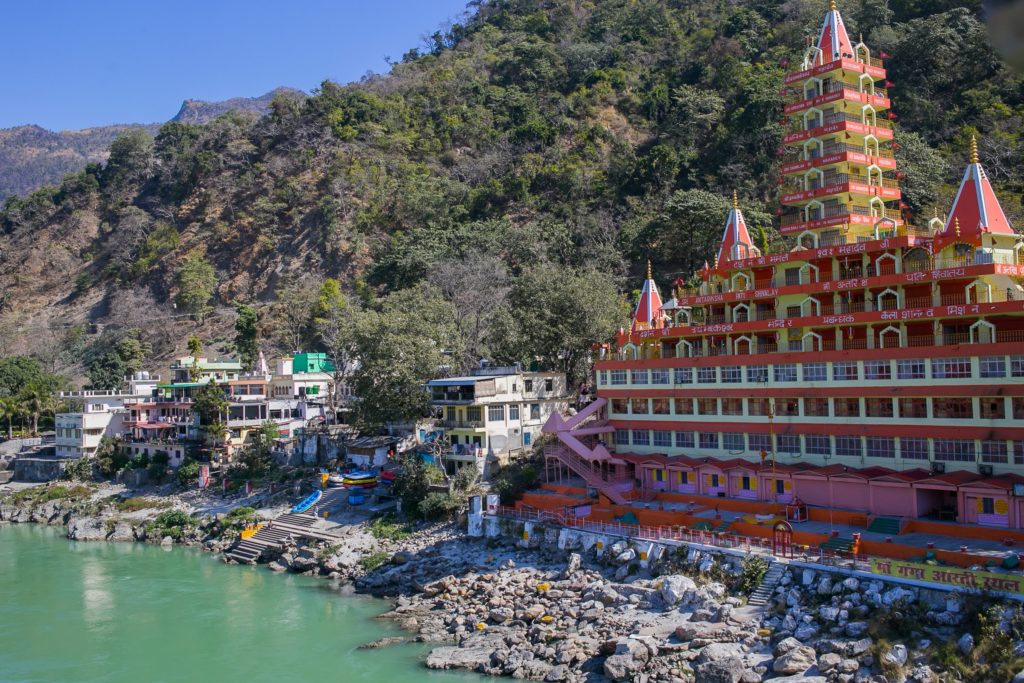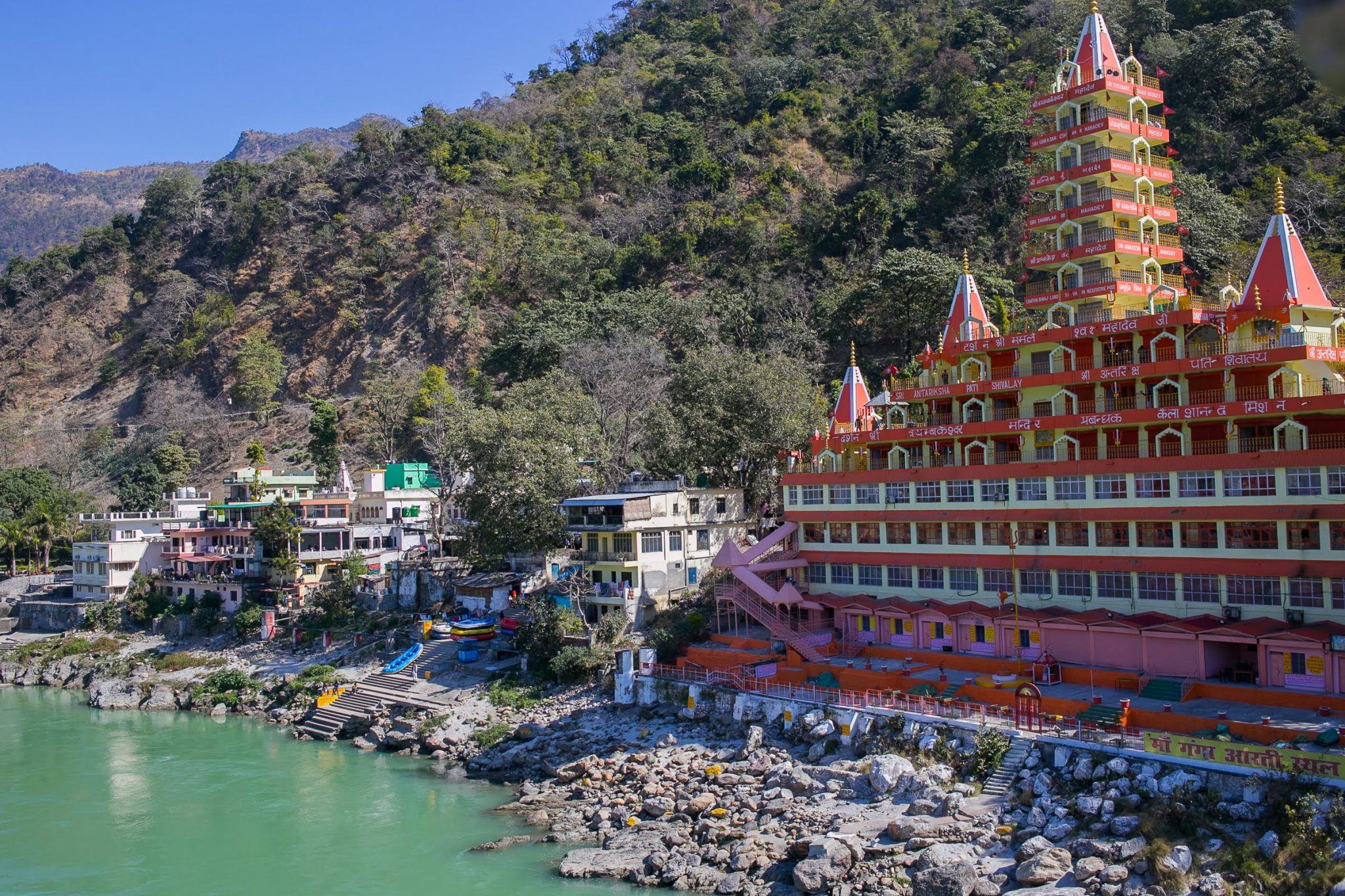 BEST TIME TO VISIT RISHIKESH

Rishikesh in Summer 
The summers here are from March-June, where June is the hottest month of the year. The average weather in Rishikesh ranges from 15 degrees Celsius to 40 degrees Celsius. The weather gets scorching in the summer in Rishikesh, so remember to drink lots of water.
Early summers are perfect for adventure sports like river rafting and so much more. Rishikesh is known as the adventure sports capital of India, with many adventure sports to offer to the adventure spirit inside of you.
Yoga festivals also happen around summertime in Rishikesh, where hundreds of people from around the globe come to experience the depth of yoga and meditation that Rishikesh has to offer.
Rishikesh in Winter
The winters here go on From October to February. Winters are the best time to visit Rishikesh, as it is one of the most pleasant and beautiful places to witness during the winter. The temperature here fluctuates between 6 degrees Celsius to 20 Degree Celsius.
Winter is the perfect time to practice adventure sports such a rock climbing, doing a yoga retreat, or the fantastic yoga teacher training courses that the yoga schools in Rishikesh have to offer. In the day, it is perfectly sunny for you to do your yoga practice and meditate.
https://www.instagram.com/p/BrxjL99H3ax/
In the evenings, it gets chilly for you to enjoy a bonfire and feel the warmth of the fire. Remember to pack your warm clothes for winter so you can be cozy and enjoy the beauty of winters in Rishikesh.
Rishikesh in Monsoon
A lot of festivals take place in Rishikesh during the monsoons. August is the wettest month of the year. All water sports and adventure sports activities are closed during the monsoon season.
HOW TO REACH RISHIKESH 
35 kilometers from Rishikesh is the Jolly Grant Airport in Dehradun. You can take a flight from your city of origin to Dehradun. At the airport, there are cabs available for Rishikesh.
You can also take a train to Rishikesh Railway Station from your city of origin. Nearest Railway Station to Rishikesh is Haridwar, which is 25 kilometers away. Haridwar is connected to all major cities in India via regular and express trains.
Buses to Rishikesh from nearing cities are available.
From Chandigarh to Rishikesh, the bus takes about 5 hours. From Delhi to Rishikesh, the bus takes approximately 6 hours. From Dehradun to Rishikesh, the bus takes around 2 hours. You will have to reach one of these destinations to reach Rishikesh. As from other cities, there are no direct buses, trains, or flights to Rishikesh.
HOW TO TRAVEL IN RISHIKESH 
You can hire taxis or cabs to travel around Rishikesh. There are also local jeeps that traverse around Rishikesh, which charge on a per-seat basis.
Auto-Rickshaws are also readily available for you to travel around and get to your desired destinations. Traveling on foot to nearby destinations that are 15-20 min away by walk is also a healthy and budget-friendly option.
LANGUAGE SPOKEN IN RISHIKESH 
Hindi is the primary language spoken in Rishikesh. Feel free to communicate with some local people who know English to help you with learning a little bit of Hindi. Garhwali is another local language that is spoken here.
BEST PLACES TO STAY IN RISHIKESH 
Valley View Camping & Rafting Experience in Rishikesh
This is a beautiful campsite where you can camp and enjoy the serene and magical beauty of Rishikesh. You can enjoy the view of the valley that is opposite and facing the campsite. A soothing and beautiful waterfall flows near the campground.
The campsite is surrounded on all sides by luscious green mountains and a serene view of the flowing river. This campsite is a beautiful balance of peace and adventure. While you enjoy the beautiful luscious nature, you can also participate in various adventure sports like Cliff Jumping and others.
Beach Camping and Rafting in Rishikesh
One of the best campsites in Rishikesh, this campsite is only 50 meters away from the holy river Ganges. Located in the Gattu Ghat, this campsite is surrounded by pristine and soothing nature all around. You can enjoy various adventure sports here, eat some good and healthy food, and have a refreshing time here.
Ganga Kinare Hotel
It is one of the best riverside hotels in Rishikesh if your budget for the trip is on the higher side. It is right on the river banks of the river Ganges where every morning and evening, a Ganga aarti is conducted to pay respect to the divine river of Ganges.
This hotel also hosts the International Yoga Festival every year.
Sanskriti Vedic Retreat
This is one of the best places to stay for Spa treatments. Sanskriti Vedic retreat offers some of the best spa facilities and treatments to soothe your body, mind, and soul. It is located in the Market area facing the Ram Jhula Temple and very close to the Sivananda Ashram.
The rooms have a river. The hotel also offers yoga retreats and meditation sessions for those that are interested.
Divine Ganga Cottage
If you feel like you want to stay near Laxman Jhula, then this is a really beautiful hotel to stay at. The hotel is a short walk away from the Laxman Jhula Bridge.
The rooms of this hotel offer a river view and a rooftop restaurant where you can eat delicious food from various cuisines.
https://www.instagram.com/p/Bru9NGynRTc/
Aurovalley Ashram
If you are a spiritual aspirant and wish to connect more deeply to your spiritual practices like yoga and meditation, then this is one of the best ashrams to stay in Rishikesh. You can stay here for a short or long period of time immersed in nature and your spiritual practice.
The ashram is situated nature surrounded by the forests of Rajaji National Park and offers beautiful yoga and meditation courses and classes.
Yoga Niketan and Sivananda Ashram are some of the other great places to stay in Rishikesh.
WHERE TO EAT IN RISHIKESH 
Rishikesh offers some delicious food for your body, mind, and soul. There are multiple restaurants that offer the food of different cuisines like Italian, Chinese, local delicacies, North Indian, organic food, and so much more.
Ramana's Organic Café
Opened in 2006; this café offers locally grown organic food where you can enjoy salads, homemade soups, freshly baked goods, and so much more. Definitely, a go-to place if you love healthy, organic meals to heal and nourish your body, mind, and soul.
Holy water – Dining by the Ganges
This is a beautiful multi-cuisine restaurant that offers delicious Clay Oven food that is well known all over Rishikesh. Located on the riverside of the Ganges, this multi-cuisine diverse restaurant offers mouth-watering food with a sun-lit view of the sacred river Ganges flowing by.
Honey Hut
This restaurant is eco-friendly, and the people who run it are passionate about natural health and how to promote healthy living with the medium of healthy food that nourishes the body, mind, and soul.
They are aware that food plays a critical role in our spiritual development and want to serve people who are health conscious. Their food is delicious and healthy, the perfect combination indeed.
Some of the other restaurants you can enjoy exciting food at is the 60's café, Ganga View restaurant, Tattva Restaurant, the sitting elephant, a Tavola con te, and many others.
THINGS TO DO AND PLACES TO VISIT IN RISHIKESH 
Rishikesh is known as the spiritual hub, and it is also the most prominent place for adventure sports. People from all over the world travel to Rishikesh to do yoga teacher training in India and delve deep into their spirituality to discover their divine selves.
Here in Rishikesh, you can go trekking into the forest and explore the natural world while connecting to nature and the ancient forests of Rishikesh. You can go hiking and explore the beautiful waterfalls and dive into the holy waters to cleanse your body, mind, and soul. Let the spirit of water cleanse you from your worries, your stress, and your false self.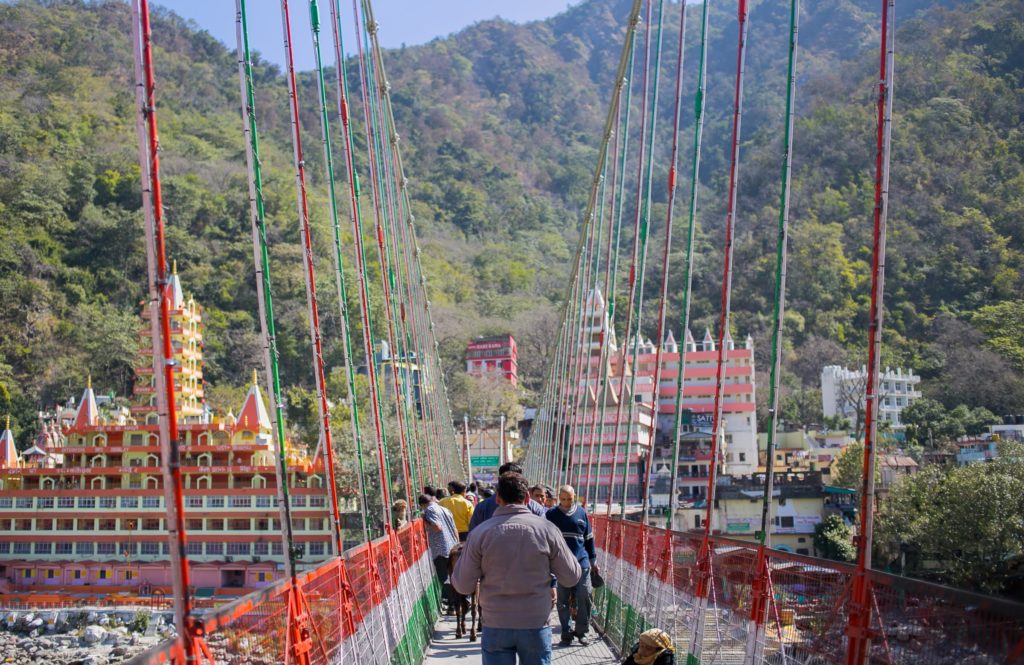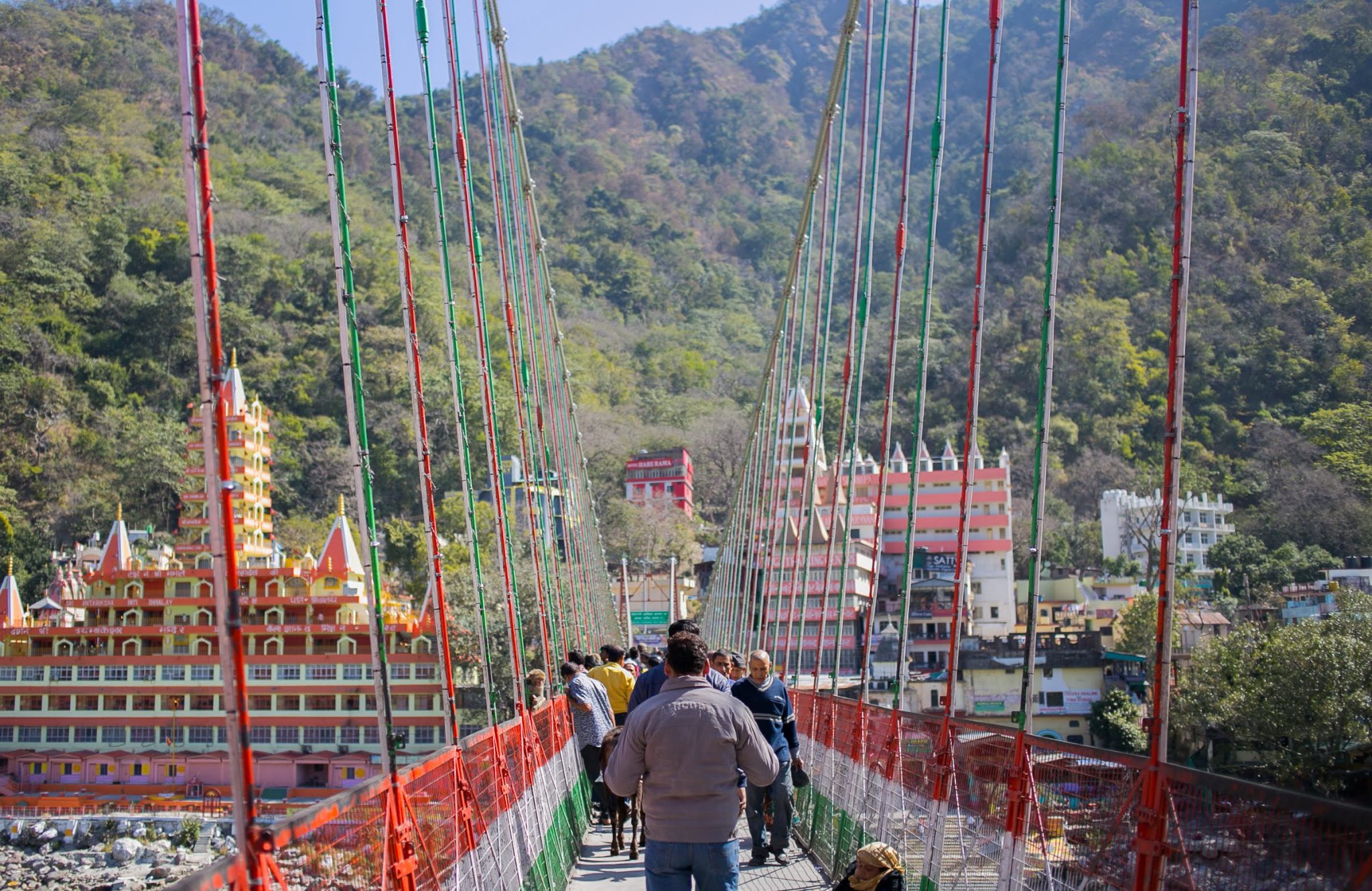 You can visit the beautiful and ancient temples in Rishikesh and feel the connection to the gods and goddesses. You can visit the ancient Hanuman Temple, Trayambakeshwar Temple, the BhootNath temple, the famous Shatrughna Temple, the Kunja Puri Devi Temple, the Lakshman Temple, and the Gita Bhawan.
You can also visit and stay in the peaceful and charming ashrams of Rishikesh, where you can explore your spirituality and dive deep into it through the yoga and meditation courses offered at these Ashrams.
Many Yoga schools in Rishikesh have deeply experienced yoga masters who teach at the yoga retreats, and yoga teacher training courses held the yoga schools. If you are passionate about yoga and meditation and teaching these ancient arts, then you can enroll yourself at the yoga teacher training courses or the meditation teacher training courses.
As Rishikesh is the adventure sports hub of India, you can enjoy different adventure sports and feed the spirit of adventure and excitement within you.
Rishikesh is a special city that holds a beautiful and loving spiritual energy, and those that come seeking the divine, an adventure, or connection can feel the loving energy of this land and city. From peace to adventure, this beautiful city has everything to offer.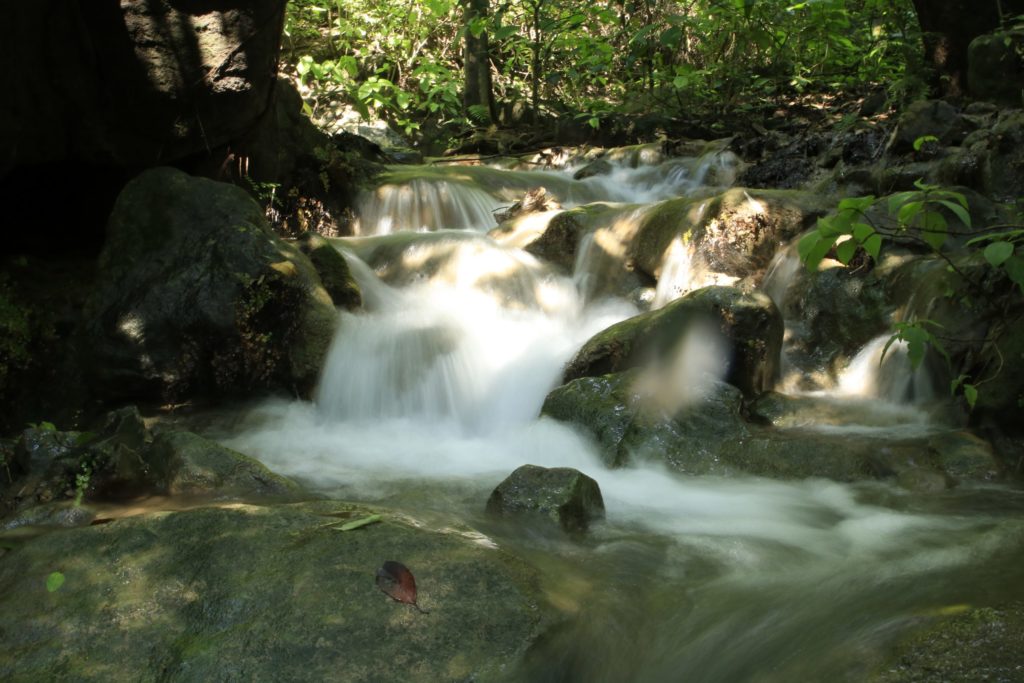 Author Bio
Om Singh is a blogger at Retreat Kula, a website that offers the best platform to book yoga retreats and yoga teacher training for yogis around the world. He is always on the lookout for interesting places to visit. It took him 25 years of his life to realize where his true calling lies, but once that was done, there's been no looking back.