As the capital of Victoria and Australia's second-largest city, Melbourne is a must-see destination. Maybe you've got a long layover, or you're just passing through en route to the Great Ocean Road. Either way, if you've only got a couple of days to see the city, don't worry. We've put together everything you need to know about spending 48-hours in Melbourne, Australia.
Things to Do in Melbourne in 48 Hours
DAY 1
COFFEE & BRUNCH IN THE CBD
Start off your first day in the city by exploring Melbourne's vibrant CBD (Central Business District). Take your time exploring the cobblestone laneways and the smell of espresso in the air. If you enjoy coffee, this is the place to grab a fresh cup from one of the many cafes in the area. Melbourne is known around the world for its coffee culture. When Italian immigrants arrived after the second world war, they brought with them their love of coffee and espresso steam technology. As the years passed, the culture grew and Melbourne developed its reputation for great coffee worldwide.
Today, the cafes provide a place to gather and socialize in the overwise busy, crowded business district. Try out local favorites like the classic Aussie Flat White, or a more recent trend the Piccolo Latte. This warm drink uses strong espresso, and has less milk than a typical latte, perfect for those who like their caffeine strong but not bitter. Check out Hash Specialty Coffee. Not only do they serve up great fresh-ground coffee, they also have great brunch options to get the day started. 
CHECK OUT FLINDERS STREET STATION
Once you've had your fill, head to Flinders Street Station, one of Melbourne's most iconic landmarks. First operational in 1854, it is the oldest train station in Melbourne. It is easily recognized by its green and yellow stone coloring, neoclassical architecture, octagon-dome ceiling, as well as the row of old clocks that hang above the main entrance. Today, the station continues to operate and connects to the suburbs of Melbourne. You can still see train departure times on the clocks in front of the station. Snap some photos and admire the architecture before moving on to your next destination.
Flinders Street Station is also a stop on the City Circle Tram route, a free tram circuit that goes through the CBD. The free tram goes through Melbourne's CBD and stops at many of the city's iconic landmarks, including Queen Victoria Market and Federation Square. If you're on a budget, this is a great way to explore the city without breaking the bank.
VISIT THE NATIONAL GALLERY OF VICTORIA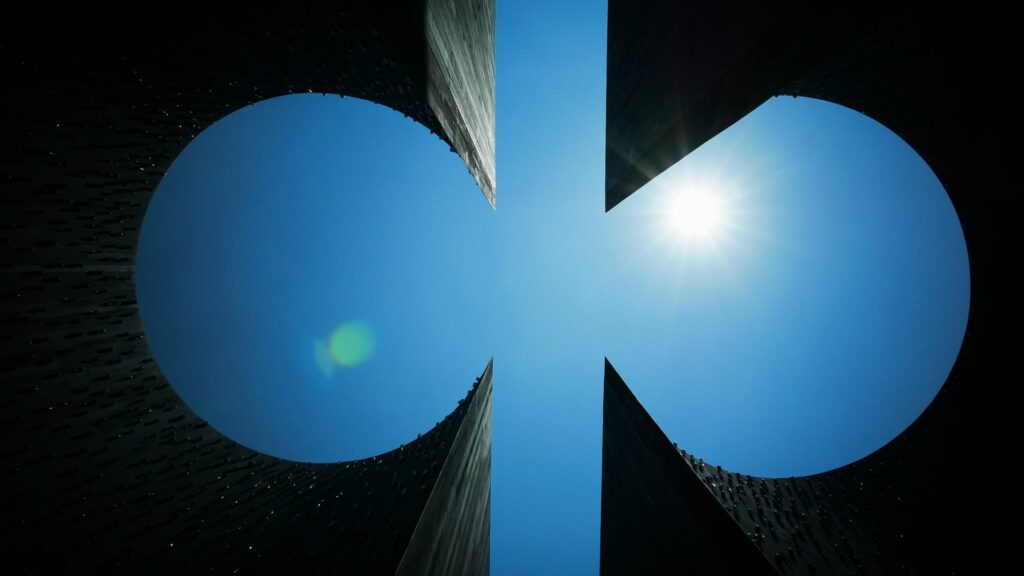 Next up, walk over to the National Gallery of Victoria located by Federation Square. This huge gallery is Australia's oldest public art museum, showcasing nearly 75,000 pieces of art ranging from sculptures to paintings. Entrance is free, though some special exhibitions require a paid ticket. You can easily spend a few hours exploring the variety of installations on your own, or you can choose to take a guided tour. Whichever option you choose, you're sure to enjoy this stunning museum.
If you've still got time and want to see more art, head to the Ian Potter center just a couple minutes walk away. It's home to the University of Melbourne art collection, showcasing 16,000 pieces. The museum is well-known for its major displays of Australian and Indigenous art. Entrance is also free.
WANDER THE ROYAL BOTANICAL GARDENS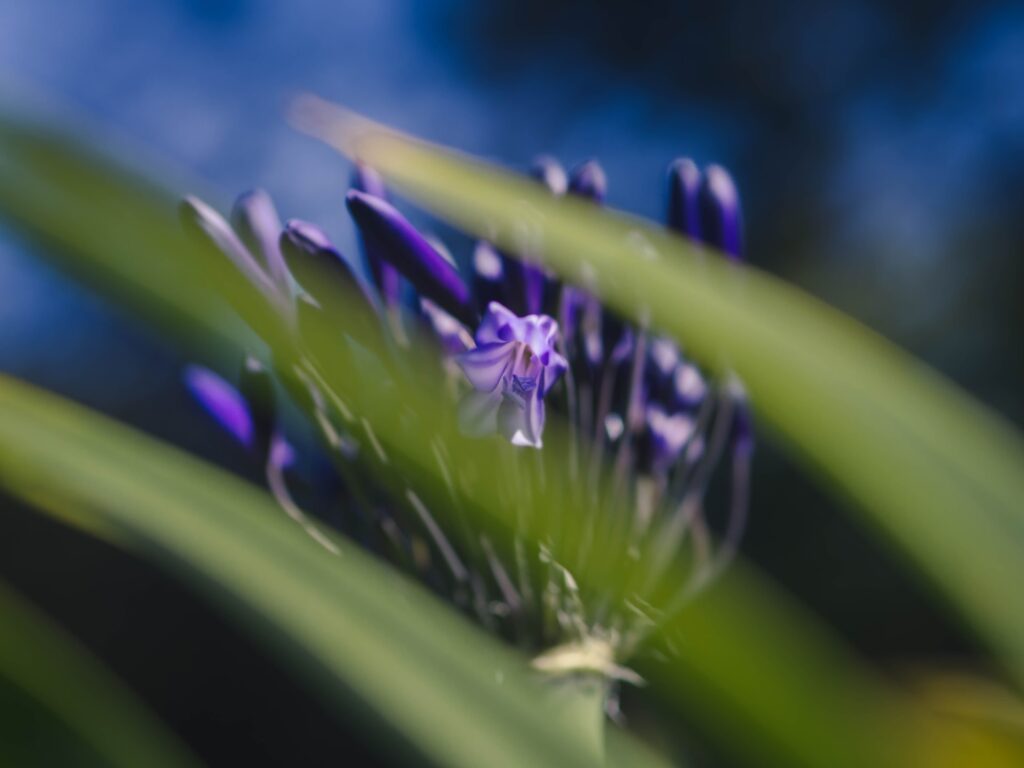 After you've had your fill at the art gallery, head outside the city center to the Melbourne Royal Botanical Gardens. The gardens are free to enter and are the perfect place to escape the hustle and bustle of the city. You'll find 8,500 varieties of flowers, trees and shrubs from around the world, including several hundred indigenous species. There are sweeping green lawns, perfect for soaking up the sun, as well as shady nooks under big trees where you can sit down and read a book.
If you want to get a more in-depth understanding of the gardens, you can choose from several guided walks. A garden expert will take you through the site, allowing for unique access. For instance, the Gardens Uncovered tour teaches you about historic Melbourne landmarks and gives you a rare look into the National Herbarium of Victoria.
SIP ON COCKTAILS
Melbourne is known as Australia's bar capital, and has tons of hip venues around the city. If you've still got some energy left after dinner, check some of the great cocktail bars in the area. We love Byrdi and Boilermaker House – both serve up great drinks and are within walking distance of the Queen Victoria Market. If you prefer to drink with a view, check out one of the city's best rooftop bars at the Imperial Hotel. You'll be rewarded with spectacular 360-degree views of Melbourne to finish off the night.
DAY 2
ADMIRE MELBOURNE'S FAMOUS STREET ART 
Start off your second day in Melbourne by checking out the city's legendary street art laneways. Though you'll find lots of murals and graffiti laneways throughout the city, you'll want to see famous locations such as Hosier Lane near Federation Square. The colorful cobblestone laneway is known for its ever-changing layers of artwork, every inch is covered by some new addition. Another great spot is AC/DC Lane, which features street art of many different artists from around the world. You'll also find Duckboard Place nearby, which displays several unique murals.
Regardless of where you end up in the city, keep your eyes peeled for unique works of art. There are also guided street art walking tours offered throughout the city. This can be a great way to see Melbourne by foot while also learning about its culture and history from an expert guide. 
LUNCH AT THE QUEEN VICTORIA MARKET
After a full morning of exploring, you're sure to have worked up an appetite. For lunch, we recommend heading to Queen Victoria Market, one of the city's most iconic spots. Locals and tourists alike flock to this huge market, and for good reason. Measuring over 7 hectares with and nearly 600 small businesses, it is the largest open-air market in the southern hemisphere. There's food to suit every taste, with flavors from around the world, including Thai, Mexican, Italian, and Japanese. You'll also find plenty of local artisanal goods, making it a great spot to pick up souvenirs to take home. 
WIND DOWN AT ST. KILDAS BEACH
If you're had you're fill of central Melbourne, it's time to head out to St Kilda Beach. Located a mere 6-kilometers outside the CBD, this lovely beach is easy to access. The trip will take you roughly 20-minutes by car or you can take a quick 30-minute ride by tram for 5$ AUD. public transport.
St Kilda Beach is great for catching some sun or splashing around in the water. You'll often find people kite surfing and windsurfing, or playing volleyball and frisbee on the sandy beach. Though it is generally quite safe to swim, visitors should always swim between the flagged areas. During the summer, there are lifeguards patrolling the beach. In the evening walk to the end of the St Kilda Pier to look for penguins coming back to shore to rest for the night.
You can also explore the St Kilda foreshore, where you'll find plenty of locals and tourists alike walking and jogging by. There are several restaurants and bars where you can grab a bite to eat or sip on a cold beer. You can easily spend the afternoon and well into the evening winding down and soaking up the atmosphere.
We recommend staying for sunset, as the views are beautiful and make the perfect way to finish up a trip to Melbourne. If you enjoy St Kilda and are wondering where you to go next, consider a road trip along Great Ocean Road.
Located less than 1 ½ hours from Melbourne, this spectacular stretch of coastal road offers stunning Great Ocean Road beaches, iconic attractions like the Twelve Apostles, and abundant wildlife like koalas along the Kennett River Koala Walk.
Melbourne is a vibrant metropolitan city, offering great art museums, stunning parks, as well as a great culinary scene. We hope this guide proves you can see plenty of what this city has to offer, even if you're on a tight schedule. 
Author's Bio
Natasha is of the Great Ocean Road Collective. A website dedicated to sharing the beauty of the Great Ocean Road in Australia with travelers far and wide. If you are planning your trip, need some inspiration, or looking for authentic advice on Aussie travel visit our website The Great Ocean Road Australia or check us out on Instagram.