Bangkok is regarded as the most visited city in Southeast Asia. It is the bouncing off point for many trips to Thailand and the rest of Southeast Asia with a crucial international airport. Bangkok is a vibrant city that in no way sleeps. It has what you would expect from a real-world city. It is fashionable, full of great foods. Food is inexpensive in Bangkok but very delicious. China Town is filled with street food vendors. If you prefer shopping, then you will also adore Bangkok, particularly if you're a girl.
Bangkok has everything you could guess with everything from exceptional designer boutiques to international chains like H & M, Zara. On top, There's no shortage of things to see in Bangkok, and because of several options, tourists often get confused. But no more. Here are the five best places which you should never miss on your trip.  
Best Places to Visit in Bangkok
The Grand Palace
No trip to Bangkok is finished without a stop by at the extraordinary Grand Palace. A must-see if you are in Bangkok, it's a stunning complex. Grand Palace, Previously a palace for Kings Rama I through Rama V, today's ceremonial royal complex is Bangkok's top attraction. It has a fantastic architecture which is protected by gold foil.
There is lots of ground to cover, so be ready to spend a half-day to appreciate the ornate carvings, gilded teak woodwork, tiles, and classic architecture of the palace's three courtyards, and discover the temple interior. Indeed, some undetectable a/c units in parts of the museums; were welcome reliefs! There are a lot of scammers around the palace. Usually, Tuk-tuk drivers attempt to cheat tourists by saying that this place is closed as the king is visiting today and offers to take you on a city tour for 20 baht. You ignore them.
Similar to other Bangkok temples, here you also have to follow the dress code. So Do wear appropriate clothing, nothing above the knees and no tank tops. The Grand Palace ticket fee is 500 Baht. It might seem overpriced, but it counts on me, it is worth it to visit there. 
Getting:
Grab the BTS from your closest station to Saphan Taksin station.
Go down to Sathorn pier under the station, which is also referred to as Central Pier.
Get on the Chao Phraya Express Boat coming from your left (Local boat).
Leave at Tha Chang (pier N9), and go out from the pier area until you notice a high white wall.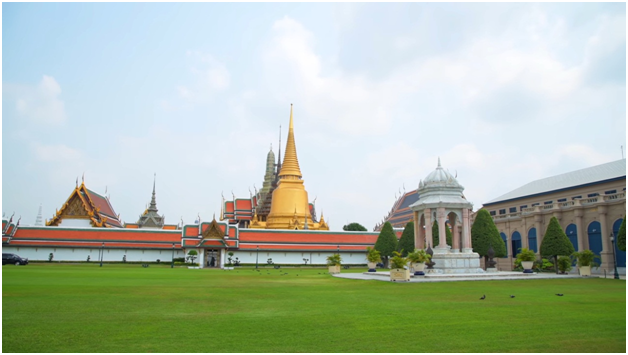 Chinatown
Chinatown in Bangkok is the heart of the Chinese community. Moved in the region since the seventeenth century, this Chinese community has recognized how to maintain its practices and customs. Committed to traditional food, It grew and became one of the best places for food lovers in Thailand today.
Strolling through its avenues is one of the main activities that you can do. Paying attention to the daily life of the native, its restaurants, its stalls selling all sorts of objects are considered to be something that you shouldn't overlook. It also has the biggest flower market in the entire city. For temple buffs, here is the temple of the Golden Buddha. The Buddha inside it weighs 5500 kg and is the largest in the world of this material. 
For those who have never been to China, likely, the only "Chinese food" that they have tested out is the noodles with prawns and spring rolls. Indeed I am aware, trying the seafood at 40º as it would not attract much, but there are over a thousand stalls to pick from with authentic and delicious Chinese food in Chinatown. So it's the best area to stay in bangkok for foodie.
Getting:
You need to log off at the Hua Lamphong MRT station and from there walk about 10-15 minutes until you get to the Chinatown gate that marks the start of the neighbourhood. 
Lumpini Park
If New Delhi has its Central Park, Bangkok has its similar Lumpini Park. The eco-friendly and peaceful center of the city, Lumpini Park, is the perfect spot to spend an evening when you realize that Bangkok's madness can take you and learn another reality of the local people who inhabit the city. Constructed in the 2nd year, Lumpini Park takes up 56 hectares, in which its large green areas and beautiful lake are noticeable.
The park is stopped at by locals throughout the day to do all sorts of outdoor sports, including outdoor gyms to practice bodybuilding and free Tai Chi sessions. Throughout the mid-day, the atmosphere is a lot more childish, with families and children actively playing in every nook of the place.  The park is populated by several massive monitor lizards or giant lizards. These lizards are certainly non-toxic.
If you're one of those people who wish to run or exercise in the morning, a perfect area to stay in Bangkok is near the park. The opening operating hours are from 5 am to 9 pm, and entry is free.
Getting:
Besides getting there by taxi or tuk-tuk from anywhere in the city, the obvious way to go to Lumpini Park is by taking the BTS to Saladaeng station or the MRT to Lumpini or Silom stations.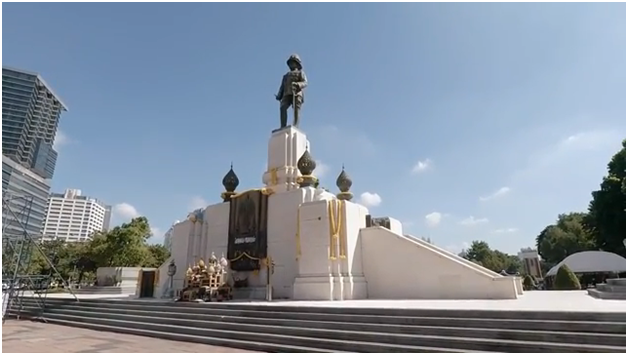 National Museum
Museums are definitely a great spot to look back at history in-depth. When you are in Bangkok, this is the place that enables you to have some beforehand knowledge of Thailand's history. Here you'll be able to witness the artistic and spiritual culture of Thailand. It features artifacts, pottery, guns, modes of transport, and a lot more on display at the Bangkok National Museum.
Apart from Thai history, here you can also learn about Buddhism and Hinduism. Free tour guides are also being offered in English, French, German, and Japanese every Wednesday and Thursday morning at 9:30 am. The royal chariots and ancient Buddhist sculptures are two famous highlights of the museum. Be aware: By Law, Photography isn't permitted inside any of the galleries. The entry fee is 200 Baht. It closes too early at 4:00 pm.
Getting:
It's easy to reach the National Museum by express boat to the Chang Pier. From Chang Pier, turn left at the first street (Mahathat Road) and head to the amulet market to the end, then turn right and stroll to the end of this road. It's actually behind the Grand Palace.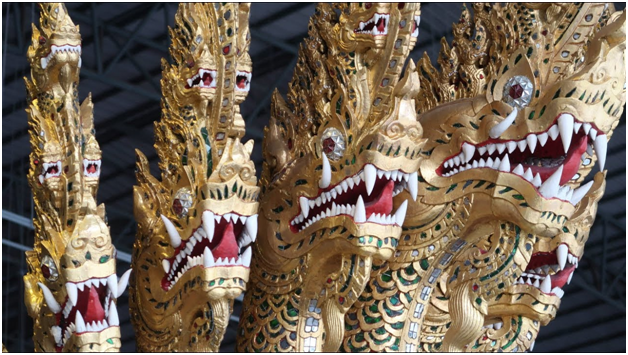 Chatuchak Market
As far as market size goes, this is undoubtedly the largest and most diverse market. Limitless sea of vendors. You can get everything and anything here, including massages. Costs are reasonable, and you can always bargain. You will even feel hard not to spend some huge cash here. If you're even searching for souvenirs, this place is filled with them. Download the map before heading as that will assist you in understanding this vast market.
When getting fed up with buying, check out section 6; right on the street, you will see a stand selling fresh coconut ice cream with sticky rice and mango. These food stalls are excellent; you can buy a range of Thai dishes. Indeed not to be skipped if you are visiting Bangkok. There's something for everyone. Be aware of pickpockets!  as some visitors' wallets were stolen. This market is open on Saturdays and Sundays only, which is perhaps its big drawback.
Getting:
Take the Skytrain to Mo Chit BTS Station and omit station Exit 1. Continue with the posted signs or, more easily, follow the throngs of people to the market entrance.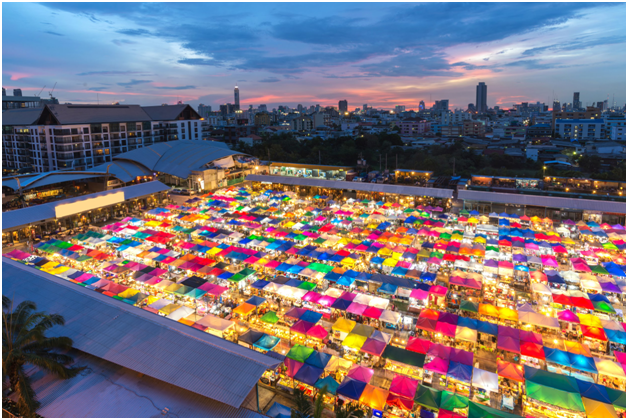 Visiting Bangkok for the first time without having a great guide could be challenging. Hopefully, this guide would assist you in planning your trip. 
Author's Bio
Kim is a travel blogger based in Bangkok. He is also a computer engineer & dreamer. He often writes Bangkok related content. You can read his content on his blog, Bangkok Travel Point.