Sydney is a spectacular city in Australia which should be on everyone's bucket list. There are so many varied and interesting things to do in Sydney that limiting this post to just 5 was quite a challenge. But after a bit of careful consideration, I have shortlisted below my top 5 things to do in Sydney.
Top 5 Things to Do in Sydney
Visit A Beach & Learn How To Surf in Sydney
Located on the east coast of Australia, Sydney is renowned for its beautiful beaches. So, one of the things to do in Sydney has to be a beach related activity, regardless of the season.
There is a beach here to suit everyone's personality.
Bondi Beach in Sydney's Eastern Suburbs is arguably one of the best beaches in Sydney. And it is the place where the TV series Bondi Rescue was filmed. Exuding a laid-back and relaxing vibe, there are loads of cafes and restaurants for you to check out. And one of the most recommended places to eat is the famous Bondi Icebergs.
This beach is protected by lifeguards throughout the year but can become extremely crowded during the summers.
Near Tamarama Beach, which is also colloquially known as Glamarama Beach, is the beach for glamourous people watching.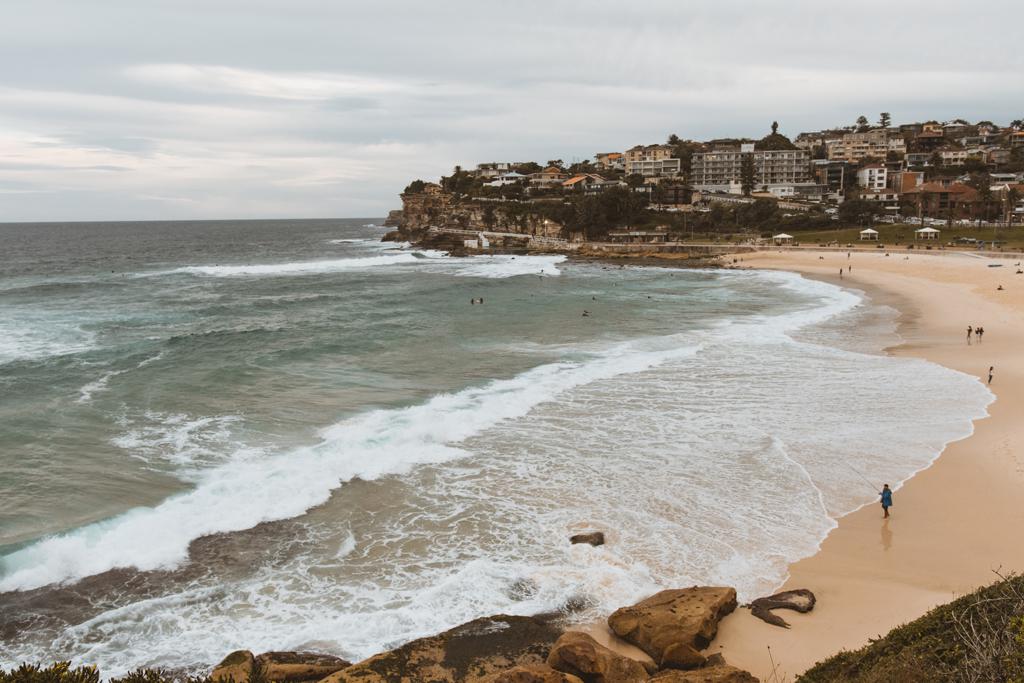 My favorite child-friendly beach is Shelley Beach. This is because due to its location and position, it is more protected than other beaches. And there isn't any risk of high waves here too which makes it a good snorkeling spot.
If you're a fan of Home and Away, then you'll want to visit Palm Beach. Here, you will be able to see many Summer Bay labeled props from this drama series around the surf club. Palm Beach and Whale Beach are also favorite celebrity holiday home locations.
And during the Christmas holiday period, you never know which celeb you might spot there.
I live on Sydney's Northern Beaches and highly recommend visiting iconic Manly beach for which you can take a ferry from the city.
One of the quintessential activities to do in Sydney is to learn surfing. And well, what better location to learn to surf than the Manly Beach! Manly Surf School offers both group and private individual lessons. They have surfing lessons for all levels of surfers including absolute beginners. This is such a fun and exhilarating experience for locals and tourists alike and is definitely one of the top things to do in Sydney.
The school provides both wet suits and surfboards to the students. And by the end of the first lesson, most people are able to stand on their own feet on the surfboard.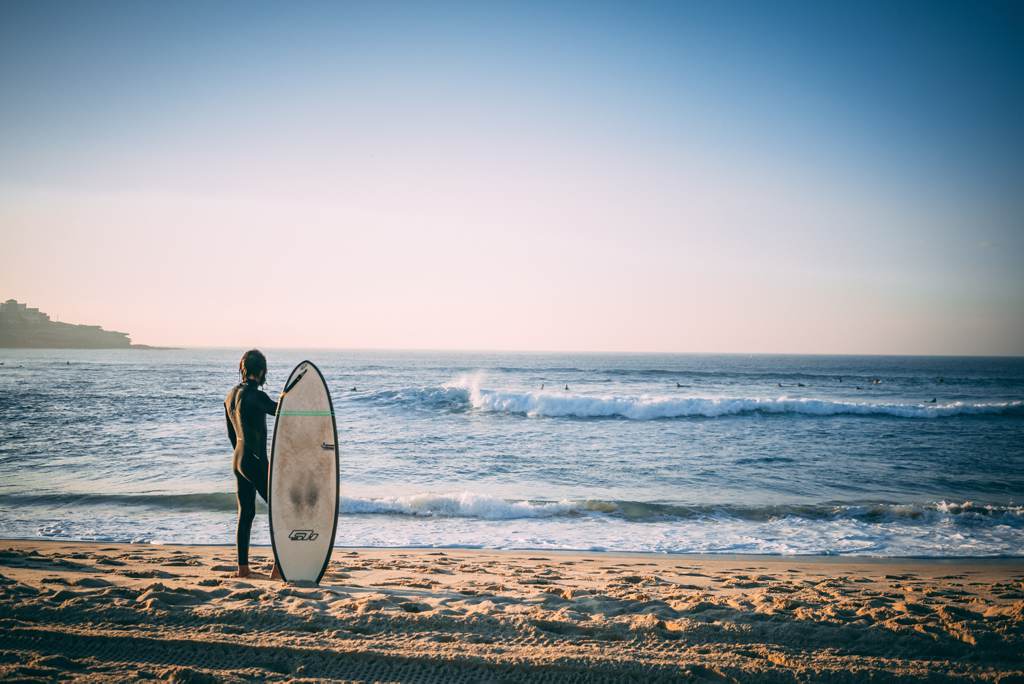 When visiting the beaches in Sydney, do stay sun safe and use SPF50 sunscreen. The sun is very intense in Sydney and you can become sunburnt quite easily.
But if you really want a golden tan in Australia, then a safer option would be to get a fake tan.
If you love beaches and islands, then make sure that you plan a trip to Seychelles and Mauritius soon.
Walk Across Or Climb The Sydney Harbour Bridge
The Sydney Harbour Bridge is a recognizable Sydney landmark worldwide. It is the widest long-span bridge in the world. 
That's not all though, it also happens to be the sixth longest spanning arch-bridge in the whole world. It is often referred to as the 'Coathanger' by locals due to its distinct arch shaped design.
Centrally located, Sydney Harbour is a must visit tourist attraction as well as a vital part of Sydney's transport network. Depending on your budget, I recommend you to climb the Sydney Harbour Bridge or visit the Pylon Lookout. If not possible, then make sure that you at least walk along the bridge once.
Try to do all three of these things as they all offer a different perspective of the bridge and Sydney.
You are not allowed to take your own camera when you are climbing the bridge. This is to ensure your safety. But don't worry, the guides with you will take an amazing photograph of you which you can later purchase. The view from the top of the Sydney Harbour Bridge is simply unbeatable, making this one of the best things to do in Sydney!
The entire experience is quite inexplicable. And you learn a lot about the history of the bridge along with a few fascinating facts while climbing. My son and I both loved our climbing experience here.
The lower age limit to climb the bridge is 8 years and you must be at least 1.2 meters tall.
Spend Time in the Taronga Zoo
Taronga Zoo is situated next to the Harbour in a natural bushland setting. It is easily accessible via a scenic 12-minute ferry trip from the Circular Quay. Alternatively, there are also regular buses connecting this to the other parts of Sydney. And if you have your own car or a rental, then there is a parking area here as well.
Australia has numerous unique animals such as koalas, kangaroos, emus, platypus, wombats and so on. So, if you are visiting Sydney from overseas then one of the top things to do in Sydney is to spend time int he Taronga Zoo. Here, you will find an Australian Animal enclosure where you can enjoy a closer interaction with the kangaroos, wallabies, and emus.
That's not all though, you can also pay for the opportunity to have a close encounter with a koala bear here.
Taronga Zoo also has regular non-native animals like chimpanzees, elephants, tigers, seals, etc. And over the years, they have renovated the animal enclosures and environments to be stimulating for the animals. This is great for the animals and the public as well since they get good vantage points to watch these animals.
The other reason for recommending a visit to Taronga Zoo is for the spectacular photo opportunities it offers of the harbor and the city. For great photos, my tip is to take a ride on the free Sky Safari cable car inside the zoo. You will enjoy a bird's eye view of both the zoo and the city.
Buy your ticket online to gain a significant discount rather than buying it at the gate for full price.
Visit the Famous Luna Park
Spending a day in Luna Park is another one of the most happening things to do in Sydney. An amusement theme park, Luna Park is located on the harbor at Milson's Point in Sydney. The whole park, especially the Coney Island, has a vintage vibe to it and was first opened in the 1930s.
It is only a short ferry ride from the Circular Quay to Milson's Point Wharf. And the wharf is located right in front of the 9 meters high iconic beaming clown face which is the entry gate of Luna Park.
Inside Luna Park, there is a large variety of rides to amuse everyone, from little ones to fun-loving adults. There is a Ferris wheel, dodgem cars, wild mouse roller coaster, floor dropping rotor, carousel, tango train, slides, mirror maze and so on here.
You also get amazing views of the harbor, the bridge, and the Sydney Opera House from the forecourt in front of Luna Park, from inside the park and from the Ferris wheel.
Luna Park is not open every day of the week. During school holiday periods it does get busy there. 
Check their website for opening days and hours.
Also Read: 6 Awesome Things to Do in Ao Nang Resort Town
Explore the Magnificent Circular Quay
If you are in Sydney for a limited time, then one of the top things to do in Sydney is to visit and explore the Circular Quay here.
Circular Quay is a transport hub with buses, trains, and ferries all converging there. It is also a hub for tourist landmarks with the Sydney Harbour Bridge and Sydney Opera House both within easy strolling distance, as are the Botanical Gardens.
If you don't have time to watch a show at the Opera House then simply walk around the outside of this spectacular landmark  and take a photo sitting on the famous steps outside. This was one of the places that Harry and Meghan, the Duke and Duchess of Sussex, recently visited and were photographed at.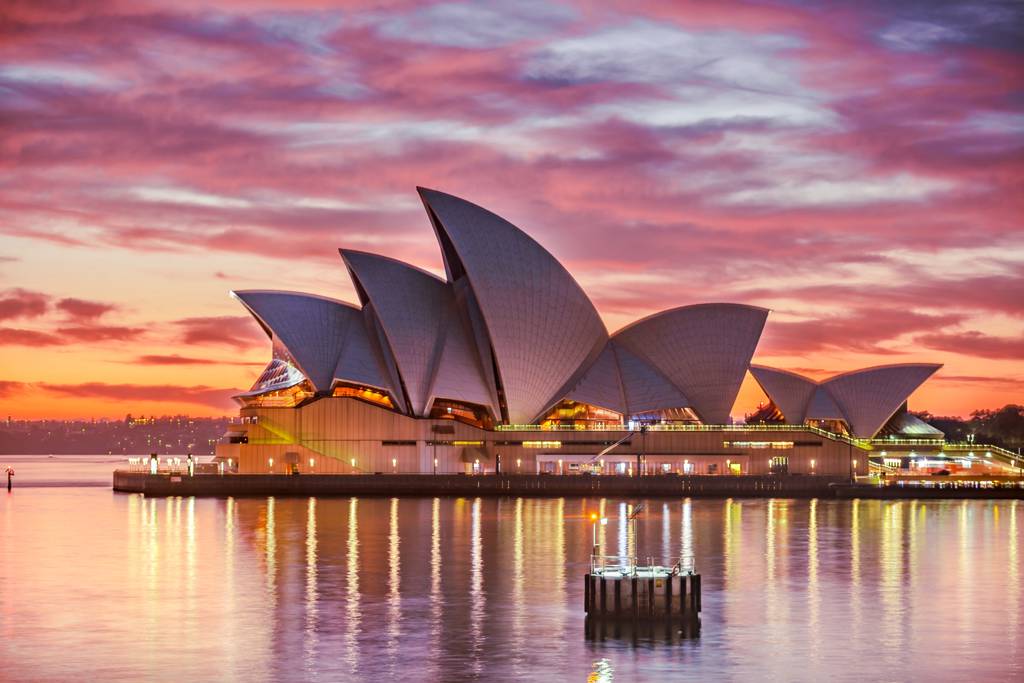 Sydney's historic Rocks area is also a short stroll away and worth visiting if you are interested in the history of Sydney.
The Rocks open-air markets are situated on the cobblestone streets amid the historic buildings of this area, every weekend. There are numerous pubs and cafes in the Rocks where you can indulge in typical delicious Australian food. The markets themselves sell stunning locally designed fashion and jewelry, as well as unique Australian souvenirs.
Circular Quay also offers fabulous photo opportunities of the Sydney Opera House, the Sydney Harbour Bridge and the spectacular harbor itself.
If you want a quick bite to eat or a leisurely meal away from the crowds, visit the rooftop bar in the Museum of Contemporary Art in Circular Quay. It's the perfect spot for a quick drink and meal whilst enjoying some of the best views of Sydney alone.
Ingrid is a Sydney native who might be slightly biased but thinks her home city, Sydney, is the best city in the world. She loves showcasing her city to overseas visitors and tourists and is also the editor of Fabulous and Fun Life. Check out her Sydney beauty blog for vital sun safety tips to follow when in Sydney.