No matter if it's your dream destination or just another amazing place on your travel bucket list, one thing is for certain- Galapagos Islands are something you should definitely see at least once in your life.
You're only a few steps away from booking your Galapagos island cruise. Book, pack, sail away! Simple as that. 
Galapagos Islands are an archipelago that is part of Ecuador, with a total of 21 islands, 4 of which are completely inhabited and filled with local culture.
Tourists can visit the Galapagos islands in the two main seasons, but the number of visitors per period is limited by the government, so make sure you book your place beforehand. 
Tips on cruising Galapagos
Best Time for Visiting the Galapagos Islands 
The Galapagos islands are extraordinary all year round, and the nature-lovers can be amazed by the flora and fauna no matter in what season they decide to visit. But, the quality of the visitation can be impacted by the season, in terms of crowd.
Generally, there are two main seasons. 
From June to December, there is a dry season, which is typically colder, but it's not freezing cold. It's more of refreshing weather, with little to no rain, and temperatures that will allow you to snorkel comfortably if you're wearing a wetsuit.
The temperatures make it perfect for fishes and flora to get closer to the shore, and you don't have to go that deep to explore the underwater world.
From December to May, temperatures rise up, making it perfect for laying on the sandy beaches and sunbathing all day long, with occasional dips in the ocean to cool down.
This season is also followed by more frequent showers, so if you want to stay dry, bring an umbrella with you. Even though rain is pretty frequent, it's nicely balanced with the ray of sunshine that comes right after. 
Things to See in Galapagos Island
Normally, cruises around the Galapagos islands can last 7-14 days, and during that time, there will be so much to do and see. By the end of each day, you'll be exhausted, and all you'll want to do is lay in bed and take a good night's sleep.
But, do as much as you possibly can, because, in the end, you won't regret it. 
No matter which island you're currently on, the Pacific Ocean will surround you at all times.
Make sure you bring your swimsuit with you, and as soon as you get the chance, dip into the warm waters and explore your surroundings. There are different kinds of fish with vibrant colors and coral reefs that will amaze you. 
The Galapagos Islands are also the home of the Galapagos penguins, a species that lives only there, so make sure you snap a few pics if you see one on your way. They are really friendly and used to people, so expect them to walk around the group completely unfazed.
Galapagos is the home of countless volcanoes that actually shaped the Islands to their final looks.
While sightseeing, your tour guide will make sure to show you the biggest ones out there, and along the way, you'll go through some thick forests where you'll see small caves hidden in between the rocks.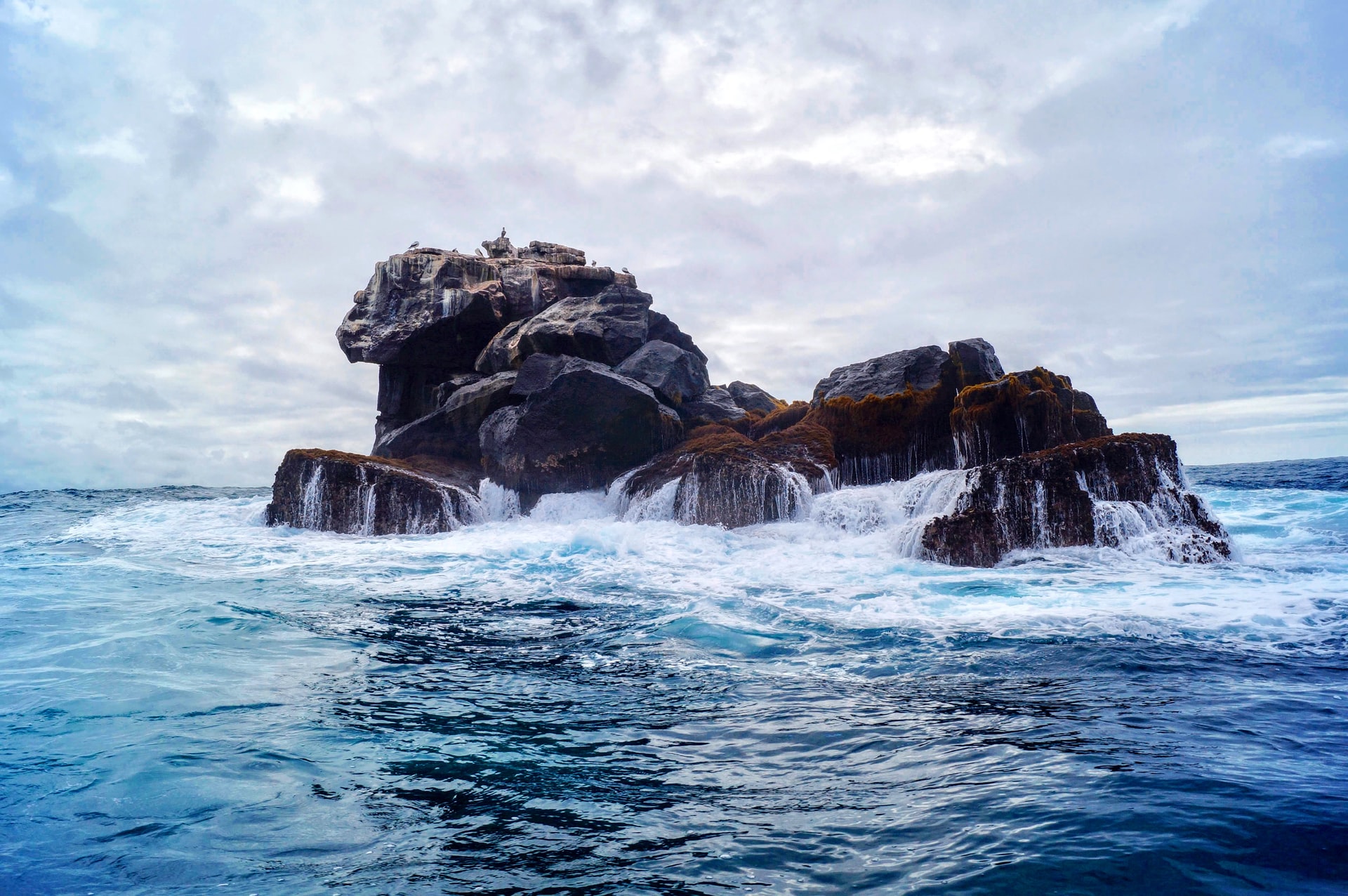 What to bring to Galapagos
Leave your blazers and tennis shoes at home, because Galapagos shows no mercy to the unprepared.
Make sure your shoes are solid and comfortable, the soles being made of high-quality material that will stand against the omnipotent lava. Because of the temperatures and the humidity, you'll need to bring t-shirts that dry pretty fast and of course, a slim, light jacket in case there is rain. 
Don't forget to bring Dramamine with you, because seasickness is no joke! You don't want to spend the whole cruise in your bed, completely pale and unable to see all the wonders that Galapagos offers.
But, don't worry about that! Ships normally have stashed of the almighty medicine stored somewhere, just ask the crew!
Even though pests are not a problem most of the time, having a bug spray in your backpack can come in handy on multiple occasions. Prevent those boring mosquito bites before they even occur. This is especially important from January to May.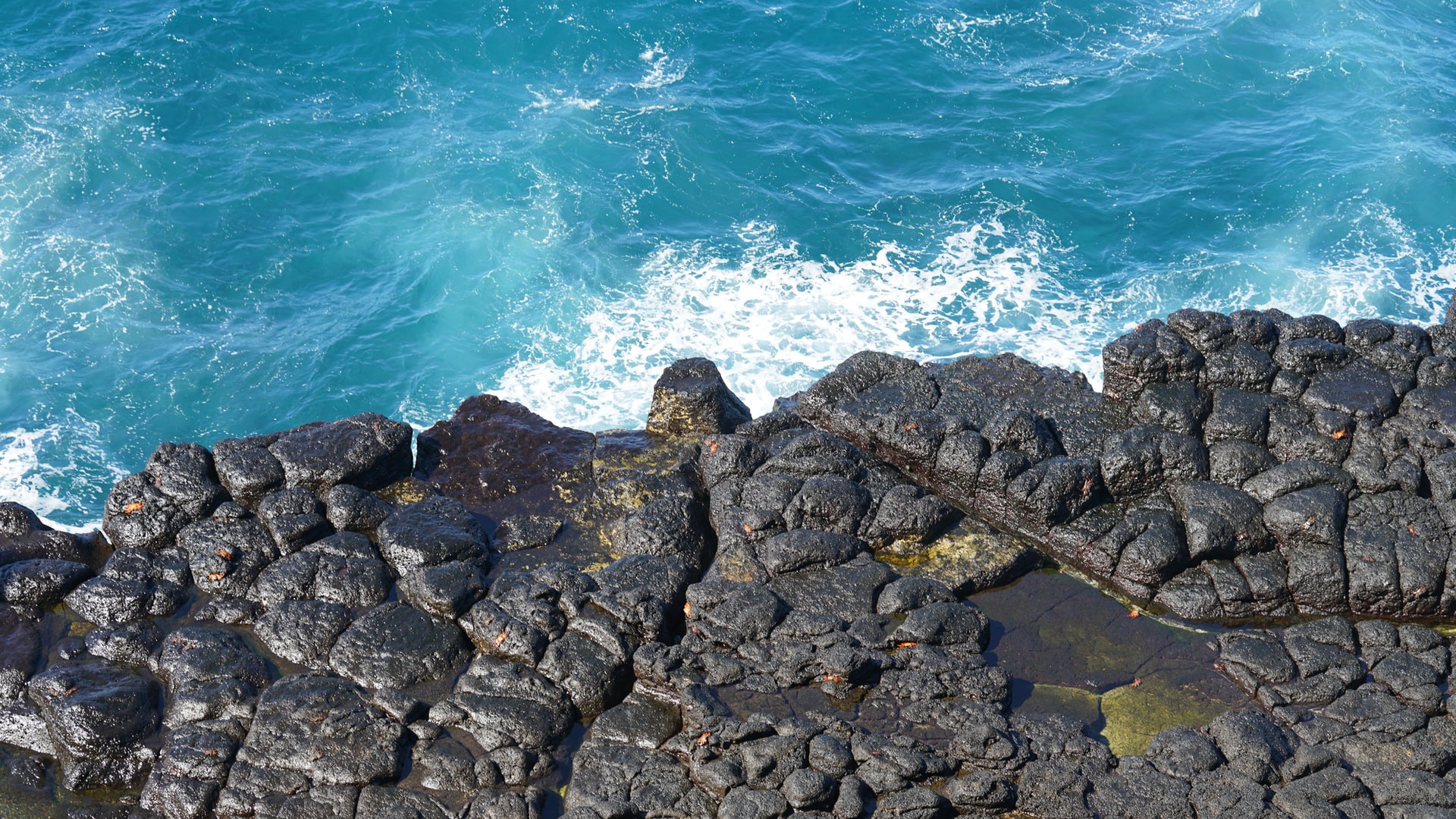 Carry a Camera with You
Bring a camera with you!
Your phone might not last the whole day of sightseeing and walk around, so invest in a camera that will definitely capture every moment you want!
There will be so many places out there worth remembering, not to mention the Galapagos penguins that will roam around the place. If you have a waterproof phone you can capture the mesmerizing underwater world, with the huge coral reefs and the fishes hiding between them.
Galapagos is truly unforgettable, and you get the shot to visit it!